Britney Spears Shares Instagram Video, Prompts Wellness Check
Posted on: September 29, 2023, 10:57h.
Last updated on: September 30, 2023, 01:03h.
Britney Spears shared a video on Instagram this week of her dancing and playing with knives in her California mansion. The social media post resulted in law enforcement conducting a wellness check on the pop superstar.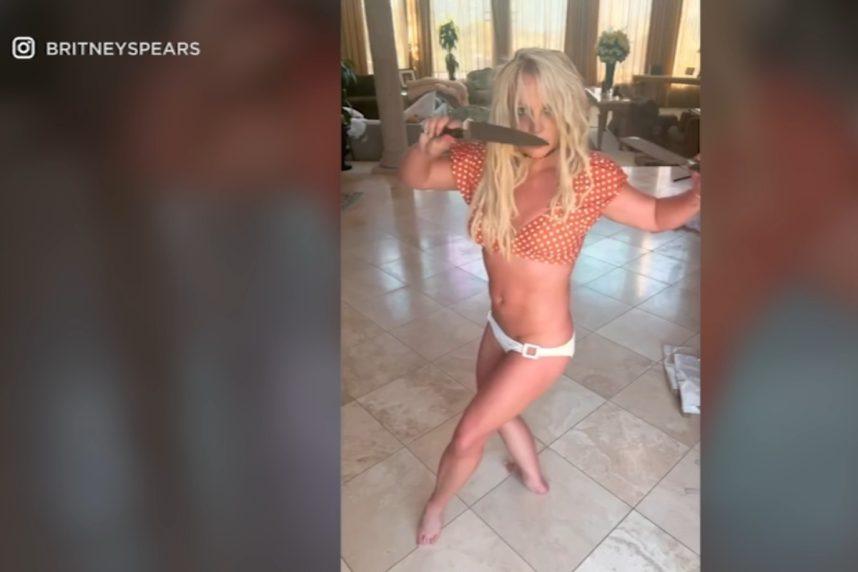 Spears, 41, in a video "liked" by more than a half-million Instagram users, is seen dancing while waving two kitchen knives around her body and in the air.
I started playing in the kitchen with knives today," her Instagram caption read. "Don't worry they are NOT real knives! Halloween is soon!"
Despite Spears' assurance that the knives were not real, enough of her fans contacted the Ventura County Sheriff's Office with concerns for her safety. Law enforcement reportedly went to the singer's house, where she told them she was fine.
Spears has a lengthy history of mental health troubles and erratic behavior. A California court placed her in an involuntary conservatorship in 2008. Spears' legal battle to free herself from being under her father's control led to the #FreeBritney movement. The conservatorship was terminated in 2021.
Spears' Impact on Las Vegas
A Las Vegas residency only a decade ago certainly wasn't what it is today. Entertainment pundits often credit Spears for transforming Las Vegas from a place where stars went after the heights of their careers to a destination where singers and musicians in their primes call home.
Spears' time in Las Vegas began in 2013 when she launched her first residency, "Britney: Piece of Me," at Planet Hollywood. Spears' residency was a huge commercial success and received rave reviews from fans and critics.
After closing the show in 2017 after nearly 150 performances, Spears' box office haul totaled nearly $138 million. That ranks third in Las Vegas in terms of all-time residency ticket revenue, after Celine Dion's "A New Day" at $385.1 million and Dion's "Celine" at $296.2 million.
Spears embarking on the Las Vegas Strip while still at or near the height of her fame led to other A-list acts following her trail. Notable followers include Adele, Lady Gaga, Katy Perry, Bruno Mars, and Carrie Underwood.
Before Spears' arrival, Las Vegas residencies had a reputation as a refuge for artists whose glory days had long passed. These residencies were viewed as a last-ditch effort to relive the past, performing hits from yesteryears to dwindling fan bases," wrote Forbes entertainment reporter Hugh McIntyre this month.
"But then, Spears rewrote the rulebook, as she had done before in her career," McIntyre continued. "She was not a has-been seeking one last hurrah. She was a pop icon close to the zenith of her career. Her residency quickly became a testament to her enduring star power and an unequivocal message that Las Vegas was open for business for contemporary hitmakers."
Spears Autobiography
Spears will release her memoir, The Woman in Me, on Oct. 24 via Gallery Books.
In June 2021, the whole world was listening as Britney Spears spoke in court. The impact of sharing her voice — her truth — was undeniable, and it changed the course of her life and the lives of countless others. The Woman in Me reveals for the first time her incredible journey — and the strength at the core of one of the greatest performers in pop music history," the book's preview reads.