Brent Musburger Warns First-Time Sports Bettors to 'Be Careful'
Posted on: July 25, 2018, 03:00h.
Last updated on: July 25, 2018, 01:08h.
Brent Musburger, the famed broadcaster who's long had a penchant for gambling on sports, is warning newbies to "be careful" as they walk into a legal casino sportsbook.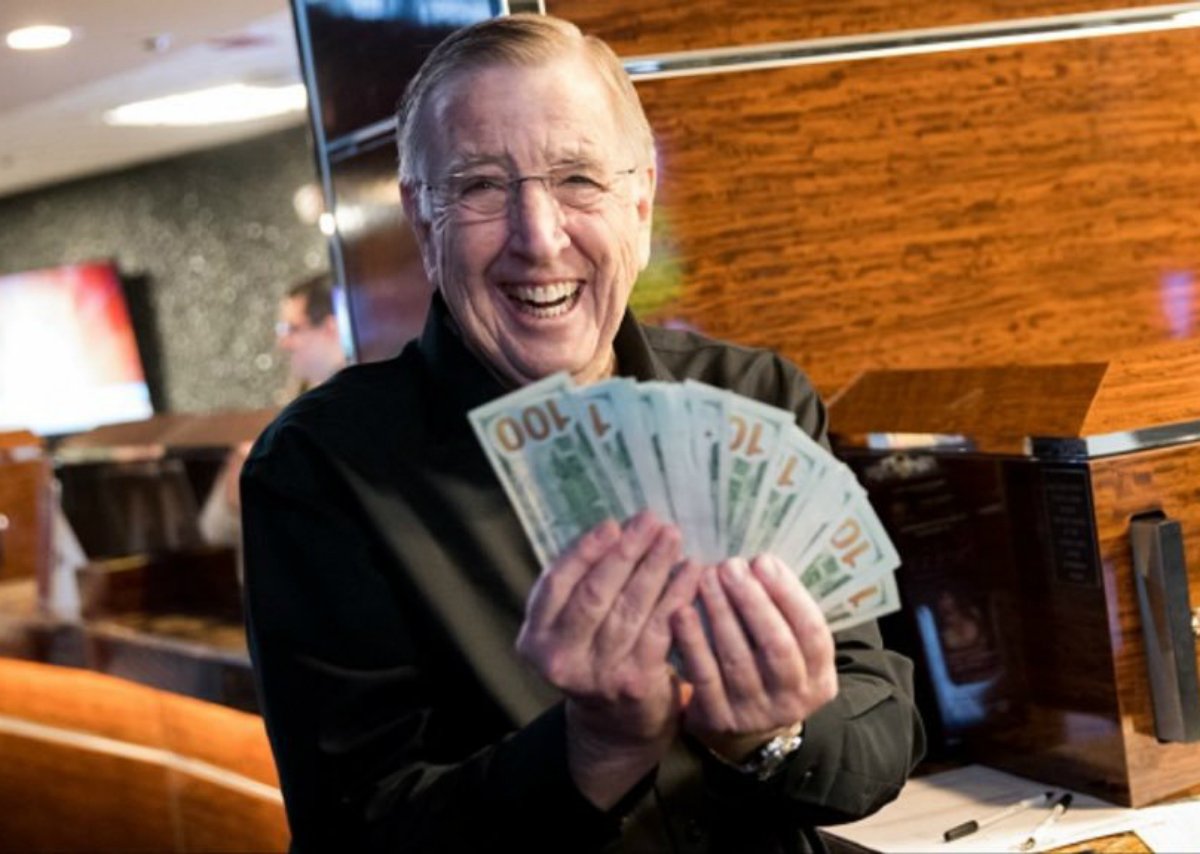 In early 2017, Musburger announced he was retiring from television after a 44-year broadcasting career in order to pursue a sports gambling information network in Las Vegas. With the wagering activity now expanding to states across the country, the icon is telling first-timers to educate themselves before placing a bet.
Appearing on the Dan Patrick Show, Musburger told listeners, "Be careful. I would tell you right now that not many people can beat those numbers."
"Let's be honest, there are a few guys and a few syndicates who have been successful at it over the years, but there's a reason why those casinos get bigger and bigger. My warning would be just kind of tiptoe in, stay in the shallow end," Musburger concluded.
The Supreme Court of the United States (SCOTUS) repealed the Professional and Amateur Sports Protection Act of 1992 in May. The 6-3 decision ended the longtime sports betting ban and gave states the right to determine their own laws on the gambling activity.
Bringing Sports Betting Mainstream
Sports fans for decades enjoyed listening to Musburger call a variety of both college and professional sports. The 79-year-old often made slight references to odds and spreads late in the game, how a last-minute touchdown or foul shot might have changed whether a team covered.
He addressed viewers as "folks," and was a fan-favorite for many. His sports betting references, and reputation for pointing out attractive women, none more infamous than Katherine Webb during the 2013 BCS National Championship, landed him in hot water at times with networks.
Now, he's trying to introduce sports betting to his followers. Along with the Vegas Stats & Information Network (VSiN), Musburger announced a deal last week to serve as the play-by-play radio announcer for the Oakland Raiders.
The three-year deal culminates with the Raiders relocating to Las Vegas.
"Mark Davis (Raiders owner) and I were chatting and he said, 'Would you like to do some broadcasting with us?'" Musburger explained of the development. "In the evening, had a cold one, and I said, 'Sure.'"
Unlike at times earlier in his career, discussing odds and spreads on air will no longer be so taboo.
House Always Wins
Musburger dishes advice on sports betting on VSiN, and also writes gambling content for the Las Vegas Review-Journal and New York Post. His main advice for people interested in participating is to tread cautiously.
"If you've never been around it, never experienced it … listen to what people tell you, how to approach it. But don't think that you're going to walk in and say, "This is my life, this is what I'm going to do."
'I'm going to make a good living at this, I can beat these numbers.' I'm here to tell you you can't," Musburger declared.
Delaware and New Jersey have already joined Nevada in offering full-fledged sports betting. Five other states have passed regulations, and 13 others, including California where Musburger will be calling the Raiders, have introduced legislation.
Similar Guides On This Topic