Brazilian Soccer Star Ronaldinho Launches iGaming Platform
Posted on: June 27, 2023, 03:15h.
Last updated on: June 27, 2023, 11:37h.
For the past couple of years, fans of Ronaldinho Gaúcho have been able to interact with him through his app for Android and iOS. They now have a new way, as the Brazilian soccer star now has his own branded sports betting and online casino platform.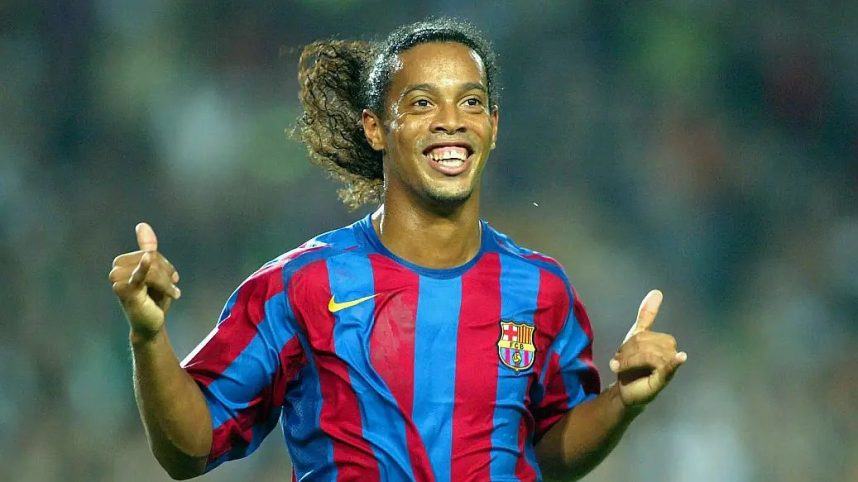 The 43-year-old retired player, who spent time with Paris St. Germain, Barcelona FC, and a host of other teams, is a five-time world champion. He has 73.6M followers on Instagram and 20.2M on Twitter.
That kind of exposure gives him a sizeable launchpad from which Ronaldinho introduced Bruxo10.bet to his followers and the rest of the world last week. The name comes from the nickname he had during his soccer career.
Tapping into Sports Success
Bruxo10.bet operates with sports betting in all of the main sports leagues, tournaments, and championships. It also provides an online casino and live casino of major players in the global market, including Caleta, Play'n GO, Pragmatic Play, Vibra Gaming, and more.
https://twitter.com/10Ronaldinho/status/1671897578592411649
"It's time to open the Witch House for you! Bruxo10Bet, the bookmaker specializing in Witchcraft, has arrived. Do you have your predictions up to date!? Come have fun with us," said Ronaldinho.
The launch event was grandiose and featured several sports for guests, broadcast on the former athlete's official channels and SporTV. One of the most memorable moments was the "Wizard10 Footvolley Challenge," which showed that the Ballon d'Or winner hasn't lost his touch with the soccer ball.
Although Bruxo10.Bet is officially established outside Brazil, it's obvious that one of the goals is to target that country's bettors. On Bruxo10.bet's sports betting tab, for example, the country was in the lead with games from the four series of the Brasileirão, in addition to the female version of the competition and state championships.
In addition, the platform advertises Pix as a form of payment. Pix is a near-instant payment method the Banco Central do Brasil created, available to everyone in the country. Bruxo10.Bet also repeatedly references the real, the Brazilian currency, in its policies regarding deposits and withdrawals.
Ronaldinho has been an ambassador for gaming operator Betcris for the past few years. As such, it's unclear if his new platform will lead to a breakup.
Banking on Branding
Despite being named after Ronaldinho, the gaming platform really belongs to Digital Ventures NV, registered in Curaçao. The relatively obscure company doesn't have much of a digital presence, other than the promotion of another gaming platform, Bitcarra.com.
It seems as though the company planned Bitcarra to be an innovative iGaming platform with a strong link to cryptocurrencies. As of last September, Bitcarra was promoting itself heavily, only to report in October that the platform was "coming soon." Since then, there's been nothing.
Curaçao has been working on updating its gambling laws and is apparently now making progress. Despite facing obstacles and accusations of money laundering from Brazilian authorities, a new gambling framework is about to be launched.
Last week, while speaking at the iGaming Next conference in Malta, Minister of Finance Javier Silvania stated that changes are coming. He explained that Curaçao's Gaming Regulatory Commission will be in a position to begin approving new licenses as of this September.
Silvania clarified that the implementation of the new law regarding licenses won't pose any difficulties for operators holding current licenses. At the same time, he also emphasized that there will be thorough scrutiny with regard to anti-money laundering (AML), fraud prevention, and safeguarding of players during the shift to the new administration.
Therefore, the increased focus on AML procedures could definitely pose difficulties for certain Curaçao-based operators.