Brazil Takes Another Step Forward With Regulated Sports Betting Plans
Posted on: June 30, 2023, 07:21h.
Last updated on: June 30, 2023, 08:57h.
Brazil is continuing to put together its sports betting regulations almost five years after lawmakers approved the activity. A new political regime that arrived at the beginning of 2023 is helping push the issue forward, and Congress will soon have more regulatory measures to consider.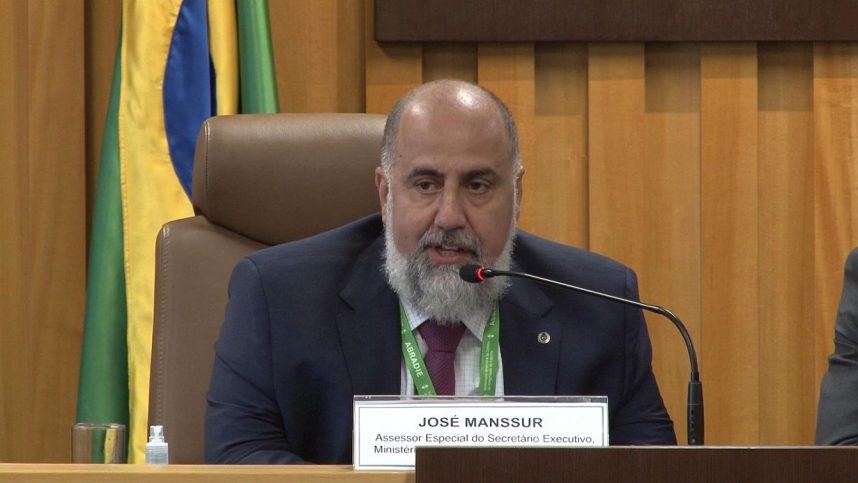 Brazil's Ministry of Finance plans to present a provisional measure (PM) on sports betting to Congress. José Francisco Manssur, a special advisor with the Ministry of Finance, shared the news with a Parliamentary Commission of Inquiry (CPI) this week.
The CPI is currently investigating allegations of widespread match-fixing in sports. This has become an additional catalyst for introducing regulations amid suggestions that Brazilian soccer is experiencing corruption at all levels.
New Regulatory Body to Take Over
The Ministry of Finance recommends creating the National Gaming and Lottery Secretariat, according to Brazilian media outlet Hoje Em Dia. This would be responsible for managing various aspects of the federal government's gaming and lottery operations. It will encompass not only the setting up of betting facilities, but also overseeing all matters related to games and lotteries.
Manssur has indicated that the government intends to establish legal measures in the wake of the corruption scandal, which spilled out into soccer leagues around the world. This includes establishing clear regulations covering financial fraud associated with offshore betting platforms.
Each day that Brazil does not regulate this matter, it fails to collect BRL10 million (US$2.06 million). We need to create regulations for the collection of these taxes," asserts Mansur.
The PM also reiterates that the government will mandate that operators be headquartered in Brazil. They will need to maintain certain levels of share capital and Brazilian employees. Neither of those levels has yet been defined.
The framework to regulate sports betting is still under discussion, and there has been no information about when it might be ready. However, Manssur explained that responsible gambling will be a major component of the final guidance.
There will also be advertising controls in place. The Ministry of Finance believes that operators have "taken over" Brazilian sports channels with their advertising.
Technology at the Heart of Brazilian Betting
The soccer match-fixing saga could lead to Brazil taking a heightened technological approach toward betting. In response to a question about the issue by Deputy Aureo Ribeiro, Manssur said that the government has a plan to thwart the manipulation of results in soccer matches.
It will require the use of monitoring systems that allow real-time tracking of the bets in the country. As an example, Manssur stated that a bet of BRL1 million (US$209) on a corner kick will automatically sound an alarm with the Ministry of Finance.
That would lead to a rapid-response investigation of the bet. The agency could then, according to the results, order operators carrying that particular line to remove it from their boards.
The deputy director of the Department of Conduct Supervision of the Central Bank of Brazil, Valdemir de Sousa, also plans on getting involved. During the CPI meeting, he stated that the bank has begun to monitor account movements. This came after the bank began to see an increase in the volume related to bets.
In the first half of the year, the bank believes there was around BRL8 billion (US$1.64 million) in betting-related transactions.