Brazil Lawmaker Believes Casinos Cure for Coronavirus, Gambling Can Heal Economy
Posted on: May 6, 2020, 10:30h.
Last updated on: May 6, 2020, 01:15h.
A lawmaker in Brazil says legalizing commercial casinos would help South America's largest country rebound from the economic devastation of COVID-19.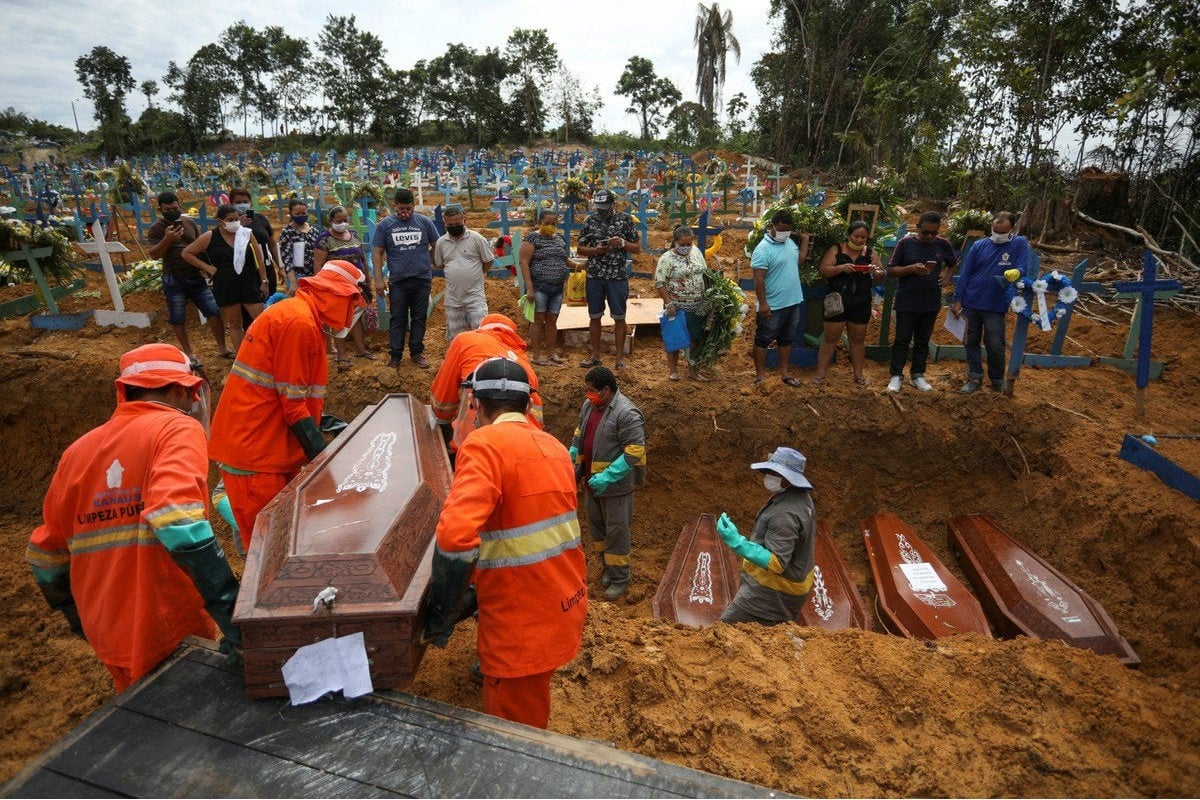 While many countries around the world have seemingly crossed the peak of the coronavirus and flattened the curve, the disease is running rampant in Brazil.
Brazilian Federal Deputy Pompeo de Mattos is no doctor – a lawyer and banker before entering politics – but he nonetheless feels he has the vaccine for coronavirus: casinos. Mattos says taxing gaming money could jump-start the country's economy once the coronavirus is defeated.
It would generate taxes, income for the government, and it would help us recover the economy. It would create jobs," Mattos declared in a radio interview. "It's a perfectly possible, viable, and necessary alternative to rebuild the economy after the coronavirus crisis."
The World Health Organization (WHO) says Brazil has more than 101,000 COVID-19 cases, and 7,025 deaths. Nearly 4,600 new cases were reported over the last 24 hours.
Gaming Bills
Brazil has been floating the idea of legalizing casinos for many years. The country has been in an economic crisis since 2014. The only legal form of gambling is currently the government-run lottery.
The legislature has introduced numerous bills to permit casinos. Mattos says there's adequate support in the chamber, and all that is needed is the blessings of President Jair Bolsonaro and Tourism Minister Marcelo Alvaro Antonio.
One such bill was introduced in March from Federal Deputy Alberto Neto. His statute would first establish casino resorts in Amazonas, with the goal of the state serving as a test run for further expansion.
Brazil is being closely watched by at least two casino billionaires – Las Vegas Sands magnate Sheldon Adelson and MGM China stakeholder Pansy Ho.
Bolsonaro has yet to take a formal position on casinos and integrated resorts. But his son visited with Adelson in January. Brazil sent several officials to Nevada to meet with Las Vegas tourism leaders to discuss ways to promote the South American country as a vacation destination.
Brazilian Chaos
Brazil has been anything but stable over the last decade. Former President Dilma Rousseff, the first woman to hold the Brazilian presidency, was impeached and removed from office in 2014 for breaking budgetary laws. Her successor, President Michel Temer, was arrested and charged in 2019 for his alleged role in Operation Car Wash – the largest political corruption investigation case in the country's history.
Temer was replaced by Jair Bolsonaro. The current president has called the coronavirus a "little flu," and says athletes such as himself are immune. He continues to shake hands and greet crowds, and has urged businesses ordered to close by the 26 state governors to reopen in an effort to save the economy.
"There is so little testing in Brazil that its real number of COVID-19 infections might be far higher than the official figure. One university study has estimated the total to date at higher than the US' world-leading 1.2 million," a Wall Street Journal article read this week. The report said Brazil is ill-equipped to combat the virus.
Similar Guides On This Topic