Brazil Considers Legalized Gambling to Fix Budget Issues
Posted on: September 23, 2015, 04:50h.
Last updated on: September 23, 2015, 04:50h.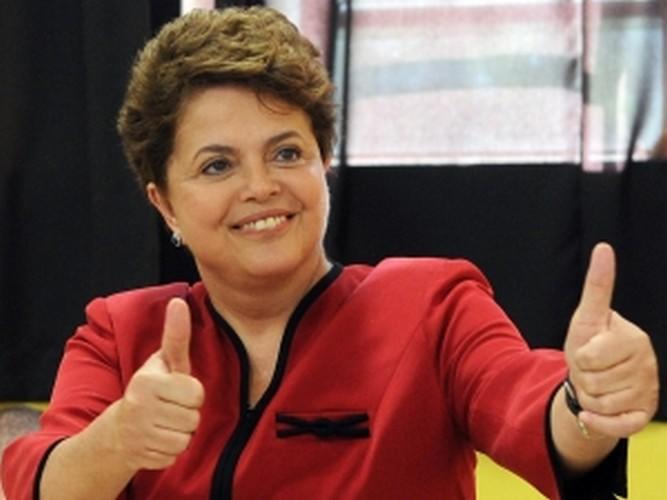 Brazilian President Dilma Rousseff wants to plus the country's budget deficit, but legislators have criticized plans to do so by raising taxes on financial transactions.
That has led Rousseff to propose an alternative plan: the legalization of gambling in the country.
Gambling isn't entirely outlawed in Brazil, but the options available in the nation are currently limited.
Horse racing exists (with the expecting betting at tracks), and federal lotteries are popular in the country.
Casinos Outlawed in Brazil For Nearly 70 Years
However, Brazil hasn't allowed casinos since 1946, and even bingo halls have been outlawed in the past decade.
Many in Brazil associate casinos with corruption, a link that only become more ingrained in the public consciousness because of political scandals, such as the 2012 conviction of an aide to a former president who asked for bribes from an illegal lottery operator back in 2004.
"You talk about gaming and people think about fraud, money laundering, mafia and addiction," Sao Paulo lawyer Luiz Felipe Maia told Reuters.
But that doesn't mean that Brazilians aren't open to gambling.
In fact, one politician who believes legalized gambling is a good idea for the country says one of the main benefits would be to keep gamblers in the country rather than forcing them to take their money to foreign destinations.
"When Brazilians want bmto gamble, they go to Paraguay, Montevideo, Las Vegas," said Mauricio Quintella, leader of the Party of the Republic in Brazil's lower house of Congress. "And they leave all the money there."
Talks Only in Early Stages
Right now, there is no telling what government officials may end up proposing, as talks about possibly pushing for some form of expanded gambling legalization are only in the preliminary stages. Rousseff's chief of staff has declined to comment on any talks related to the topic.
But because of the public skepticism towards gambling throughout Brazil, any move to expand the practice may be met with fierce resistance.
For instance, Jose Robalinho Cavalcanti, president of Brazil's national association for prosecutors, told newspaper Correio Braziliense that even allowing bingo halls again would be "a huge step backwards."
"We would have to wait to see if the government's proposal to regulate bingos again will solve all these problems, which unfortunately we doubt," he said.
If Brazil were to regulate a broad range of gambling options that included casinos, the financial benefits could be massive.
While one study estimates the current legal gambling market is estimated at about 14.2 billion Brazilian real ($3.5 billion), a fully realized market could bring in revenues of 70.4 billion real ($17 billion).
That in turn could produce as much as 23.5 billion real ($5.7 billion) in taxes for the government.
Brazil also has a large illegal gambling market at the moment, one estimated to generate about 18 billion reals ($4.4 billion). Some lawmakers have pointed to this as a reason for the nation to legalize gambling rather than attempt to maintain its current ban.
"A prohibitive approach to gambling does not work, as the truth is that no one will ever give up playing only because that is forbidden," said Senator Ciro Nogueira. "The current anti-gambling legislation did not stop gambling in Brazil."