Boyd Gaming Q2 Earnings Mixed, Analysts Remain Bullish
Posted on: July 28, 2023, 02:30h.
Last updated on: July 28, 2023, 02:30h.
Shares of Boyd Gaming (NYSE: BYD) slipped Friday following a tepid second-quarter earnings report that saw the regional casino operator misses consensus estimates calling for earnings per share of 7 cents. However, sell-side analysts remain bullish on the Orleans operator.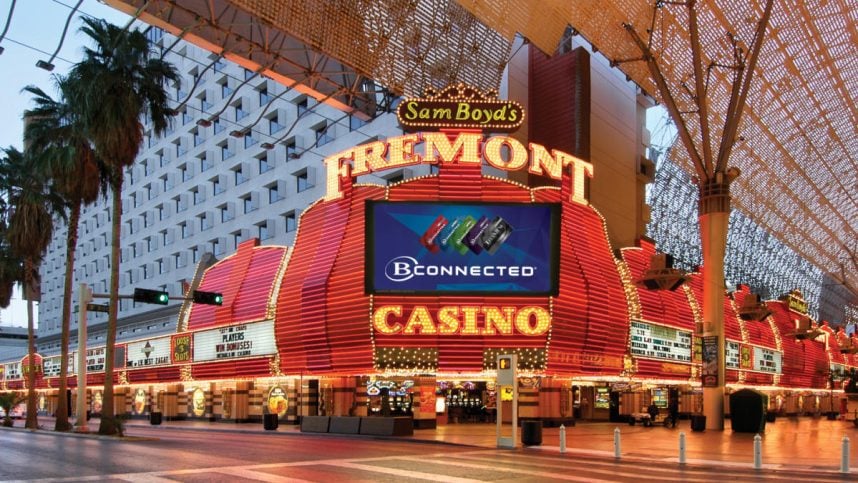 There were some bright spots in Boyd's June quarter report. Owing to tough comparables, the company's adjusted earnings before interest, taxes, depreciation, amortization, and restructuring or rent costs (EBITDAR) dipped modestly, but revenue rose 2.5% to $917 million while iGaming top line growth came in at about 50%.
Despite some softness in the South, where Boyd operates regional casinos in Louisiana and Mississippi, analysts remain enthusiastic about the stock.
While investors remain aware of macro risks, we believe that BYD has become investors' preferred regional gaming stock given its stable end-markets, healthy balance sheet and capital return profile," noted Roth MKM analyst Edward Engel.
Las Vegas-based Boyd concluded the second quarter with cash on hand of $260.8 million and liabilities of $3 billion.
Multiple Sides to Boyd Gaming Investment Story
There are various, potentially competing sides to the Boyd investment thesis. As noted above, there was some softness at the operator's Southern properties in the second quarter and the current quarter is historically the weakest for the company.
Additionally, lower tier bettors appear to be scaling back on casino visits and with Boyd stock sharply outperforming the broader market this year, some investors could be inclined to take profits. Conversely, the regional casino operator is increasingly a shareholder rewards story, potentially providing some safety to investors. Importantly, Boyd has the resources to support buybacks and dividend growth.
"However, if flocking to safety is what investors will start gravitating to moving forward, based on BYD's significant FCF generation and their pristine balance sheet, we believe BYD could be an outperformer in the regional gaming space for the foreseeable future," wrote Stifel analyst Steven Wieczynski in a note to clients. "With BYD shares showing an ~10% FCF yield, we believe it's a matter of time before investors catch on and understand shares remain undervalued when compared to peers."
He rates the stock a "buy" with a price target of $83, implying upside of more than 23% from current levels.
Boyd Taking Cautious Approach to M&A
The gaming industry is home to a slew of consolidation rumors and Boyd itself has grown through acquisitions, but the operator emphasizes discipline in its approach to deal-making.
"We tend to be very, very disciplined. And if there's something interesting in the future, we could take a look at it," said CEO Keith Smith in a response to an analyst question on the firm's earnings conference call. "But we're not going out of our way to kind of to do anything, but we have grown. It is our history to grow through acquisitions, but we will be — continue to be very disciplined."
With its flourishing iGaming business and recent launch of that offering in New Jersey and Pennsylvania, it's possible Boyd considers acquisitions on that front over buying more land-based casinos, but that's speculation for the time being.