Bob Baffert Sues Gamblers Alleging Extortion, Defamation
Posted on: September 28, 2023, 10:52h.
Last updated on: September 28, 2023, 01:10h.
Racehorse trainer Bob Baffert is suing two New Jersey gamblers he accuses of threatening, extorting, and defaming him via social media and text messaging.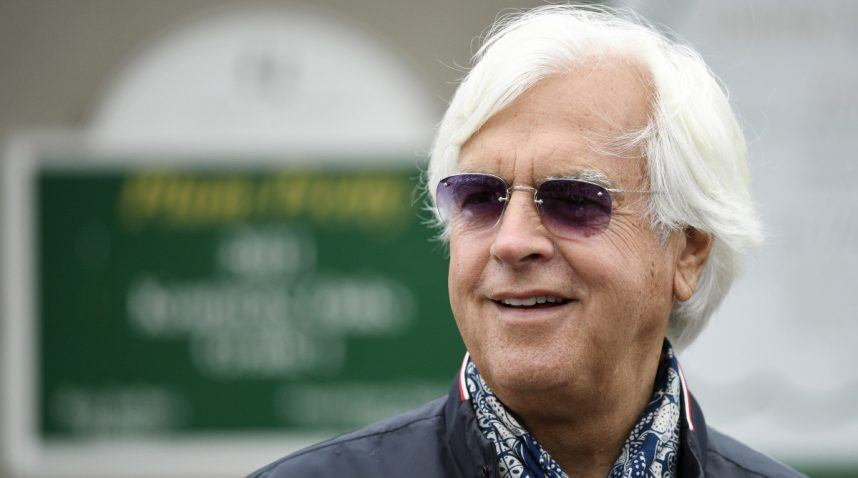 In a federal lawsuit filed in San Diego Wednesday, the six-time Kentucky Derby winner alleges that Justin Wunderler and Daniel DiCorcia "have engaged in an escalating pattern of unlawful and threatening behavior directed specifically at Baffert and his family."
They have also "urged others to engage in violent behavior towards Baffert and his family, baselessly accused Baffert of criminal conduct, and attempted to extort Baffert and his family under threats to his business, reputation, and occupational license," according to the lawsuit.
The two men each have thousands of followers on X, the platform formerly known as Twitter, under the @SwiftHitter (Wunderler) and @barshoelife (DiCorcia) accounts.
Since early September, they have publicly claimed to be in possession of two damning videos, which, in their words, "will end Baffert," and which they claim to have passed to an unnamed reporter.
Kentucky Derby Scandal
Wunderler and DiCorcia's public allegations against Baffert relate to the 2021 Kentucky Derby doping scandal. After winning the race, Baffert-trained Medina Spirit failed a drug test, and Baffert was suspended from racing at Churchill Downs.
The 70-year-old categorically denies doping, and claims the controversy arose because Medina Spirit was being treated with a topical ointment for a rash that caused betamethasone to show up in the test.
Wunderler is a plaintiff in a federal civil lawsuit against Baffert that claims the drug scandal caused him to lose gambling revenue.
The Kentucky Derby controversy deepened when Medina Spirit died of a heart attack six months after the race. Since 2000, at least 74 other horses from Baffert's stable have died.
Baffert's attorneys state in the lawsuit that they don't know the full content of the videos. But they believe they have been "deceptively edited to cast Baffert and his staff in a false light with the specific intent of manufacturing a scandal, whereas the full context and character of the video would affirmatively refute such characterization."
Cash for Clips
On September 7, Wunderler sent a text message to a third party, whom he asked to forward to Baffert's representatives, and which was ultimately received by Baffert's wife, according to the lawsuit.
My lawyer now has videos," it stated. "He like [sic] to reach out to Baffert's lawyers. He is going to include in message/email two clips of the video. Payment for clips to be sent to my PayPal … It's $1K for those two clips. My lawyer will go thru this with his lawyer. If payment is sent, clips, videos will be sent by tomorrow."
In the lead-up to the Belmont Stakes in New York, Wunderler urged his social media followers to bring dangerous objects to the race to hurl at Baffert and his family. Shortly after, he posted an image of Baffert's house and claimed he "slaughters horses on national TV."
In a direct message on X to The San Diego Union-Tribune on Wednesday, Wunderler said: "Never asked for money from Bob Baffert. I want to do what's best for horse racing.
"Bob Baffert has continued to kill horses," he alleged.