Bitcoin Gambler Wins Big, But Not Everybody Is Happy About It
Posted on: September 28, 2013, 05:30h.
Last updated on: October 26, 2021, 06:10h.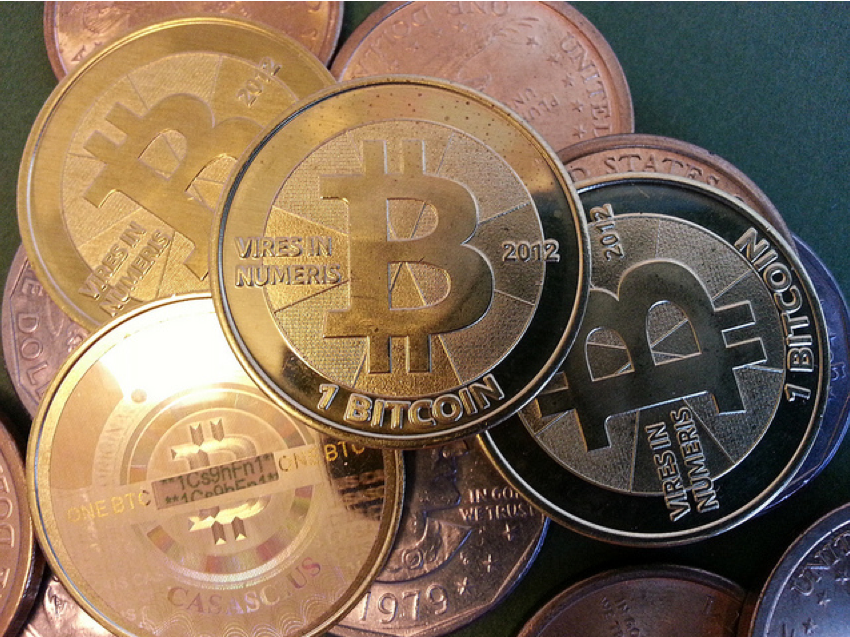 Bitcoins may seem a little strange to those who don't use them, and probably even to those who have gone and bought themselves Bitcoin miners after deciding to join the  digital currency. But one man who certainly has a firm grip on Bitcoins is a gambler who goes by the online handle "Nakowa," who has managed to pocket the largest Bitcoin win in online gambling history.
Playing at Just-Dice.com – which offers several dice games in which players can bet using the virtual currency – Nakowa managed to rake in 11,000 Bitcoins over the course of just one weekend of furious gambling, which amounts to around $1.3 million, going by current Bitcoin conversion rates.
Losing and Winning Streaks
At one point during the weekend, Nakowa lost as much as $111,000 before turning his frown upside down and heading off on a huge winning streak to walk away with the tidy sum. Strangely enough, Nakowa's initial losses reportedly made the gaming site richer than it had ever been, giving Just-Dice.com its highest single profit point to date at 7,000 Bitcoins ($862,400) on a hand.
However, when the weekend was up, Nakowa had put Just-Dice into the red section of the accounting books by $264,200, and as of recent reports, the site is waiting to be replenished by its $5.6 million backup account.
Nakowa's big win has certainly sparked some controversial comments online, as those in the gambling sphere debate whether the player is lucky, figured out a winning system, or was just outright cheating. Words such as "cheat" and "thief" have been tossed around by jealous fingers hammering away at the keyboard.
Some have even theorized that the player is managing other people's money to build up a combined, unstoppable, bankroll. Obviously betting such large amounts online causes quite the stir.
Nevertheless, business appears to be booming for Just-Dice, as since the site was launched in June this year, the statistics show that 1,300,389 million Bitcoins have been wagered since the site went live, which is around $160 million. It looks like 429,600 Bitcoins ($38 million then, and $53 million now) were used on the site within the first month after being founded by an anonymous developer known as "dooglus", showing that there is evidently a definite Bitcoin gambling market which can be tapped into.
Adding to the popularity factor of the Just-Dice gaming website is the organization's slim one percent edge, allowing players bigger winning opportunities and a realistic shot, which is obviously proving a significant factor in drawing customers to the site.
This works well for the online site too as more customers obviously means more money being wagered and more in the operators' pockets, unless every player can master the game like Nakowa, of course.
Bitcoin Investors Not Too Pleased
But not only does the site attract gamblers, it also attracts the non-gambling Bitcoin community who can invest their Bitcoins into the site and profit from the losses of the gamblers. Since the launch this summer, 135,000 Bitcoins have been invested in the site, which equates to just under $17 million.
Perhaps the cries of "cheat" and "thief" are coming primarily from disgruntled Bitcoin investors who have seen their investments plummet as a result of Nakowa's flurry of winning bets.
Bitcoins have been a controversial currency since their online introduction five years ago. While some gamblers have embraced them for being "nontraceable," others worried they would be an easy way for money launderers to make illicit funds disappear into thin air. This year alone, there was a landmark Federal case where Homeland Security proved that Bitcoins are not only not untraceable, but are also seizeable, just like any other form of more readily accepted monetary unit.
Similar Guides On This Topic
Latest Casino Stocks:
Retrieving stocks data...
Retrieving stocks data...
Retrieving stocks data...
Retrieving stocks data...
Retrieving stocks data...