Billy Walters Claims Steve Wynn Lobbied Trump Against Pardon
Posted on: August 22, 2023, 12:07h.
Last updated on: August 22, 2023, 09:48h.
Billy Walters, the legendary sports bettor, claimed a long-running spat with Steve Wynn is the reason former President Donald Trump commuted his insider trading sentence rather than granting him a full pardon.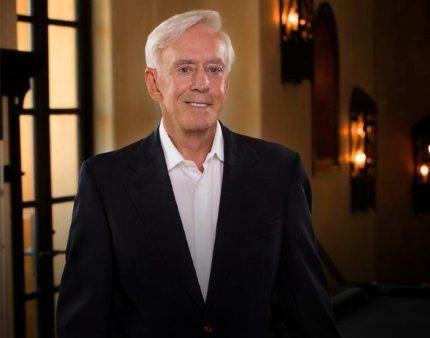 In his widely anticipated autobiography, "Gambler: Secrets from a Life at Risk," Walters includes a chapter dubbed "Spinning Wynn's Wheel," containing details about an instance in which he won $3.8 million playing roulette at the Golden Nugget in Atlantic City, NJ.
At the time of Walters' big payday, the venue was owned by Wynn. Today, Tilman Fertitta controls the Golden Nugget casino empire.
In the book, Walters noted he and Wynn were once friends and played golf together.
During a round at Las Vegas Country Club, the two hatched a plan under which Walters would put up $1 million and play roulette at Golden Nugget at $1,000 a spin if Wynn removed one of the zeros from the wheel, in essence making it European roulette. The American version of the popular table game features 0 and 00.
That plan was scrapped because of New Jersey gaming regulations, but Walters and Wynn got around it. The former ponied up $2 million to play $2,000 per spin, and the latter "invented" a new game in which one of the zeros was removed. Walters took the Golden Nugget house for $3.8 million, which didn't sit well with Wynn.
When Wynn lost that roulette money to me, you would have thought I'd waltzed into his mansion and put my elbow through one of his Picassos," Walters wrote. "Thus marked the beginning of a bitter feud with Steve Wynn that lasts to this day."
The reference to a punched Picasso isn't a literary liberty. In 2006, Wynn was poised to sell Picasso's Le Rêve," for which he paid $48.4 million five years earlier, to financier Steven Cohen for $139 million. But the casino mogul accidentally elbowed the painting, puncturing it, before the sale.
Wynn Held Sway with Trump, Says Walters
In 2017, Walters was convicted of insider trading in shares of Dean Foods. Though not found guilty of criminal wrongdoing, Golfer Phil Mickelson was involved in the case. Eventually, he forfeited $931K in ill-gotten gains from insider trading tips he allegedly received via his relationship with Walters.
The six-time major winner could have helped Walters avoid prison time by publicly admitting to insider trading, which is something the golfer refused to do. While he was in prison, Walters' daughter committed suicide, and his relationship with Mickelson was severed.
Walters was released to home confinement in May 2020 because of the COVID-19 pandemic, and on his last day in office on Jan. 20, 2021, then-President Trump commuted the bettor's sentence. That wasn't the pardon Walters was expecting or wanting. A pardon eliminates a conviction, but a commutation merely bestows leniency with no exoneration upon the convicted.
Walters believes Wynn, a GOP mega-donor, exerted influence over Trump in an effort to block the pardon.
Walters Has Salacious Details
Walters can't say for certain that Wynn blocked the pardon, but he said in an interview with the Las Vegas Review-Journal that "multiple people that I believe and respect" told him as much.
The famed sports bettor claims that he got wind of chatter that took place at a Republican retreat at which big donors, including Wynn, attended. At that event, Wynn supposedly bragged to friends that he prevented Walters from getting the pardon.
"At the retreat, Wynn was overheard bragging about killing my chances for a pardon, his fundraising influence over the president, and the enormous pleasure he took in, essentially, screwing me over," according to the book.