Billionaire Phil Ruffin Interested in Buying Caesars Entertainment Las Vegas Strip Properties
Posted on: May 6, 2019, 09:53h.
Last updated on: May 6, 2019, 09:53h.
Treasure Island owner Phil Ruffin has confirmed he's exploring a potential takeover of Las Vegas casino resorts currently owned by Caesars Entertainment.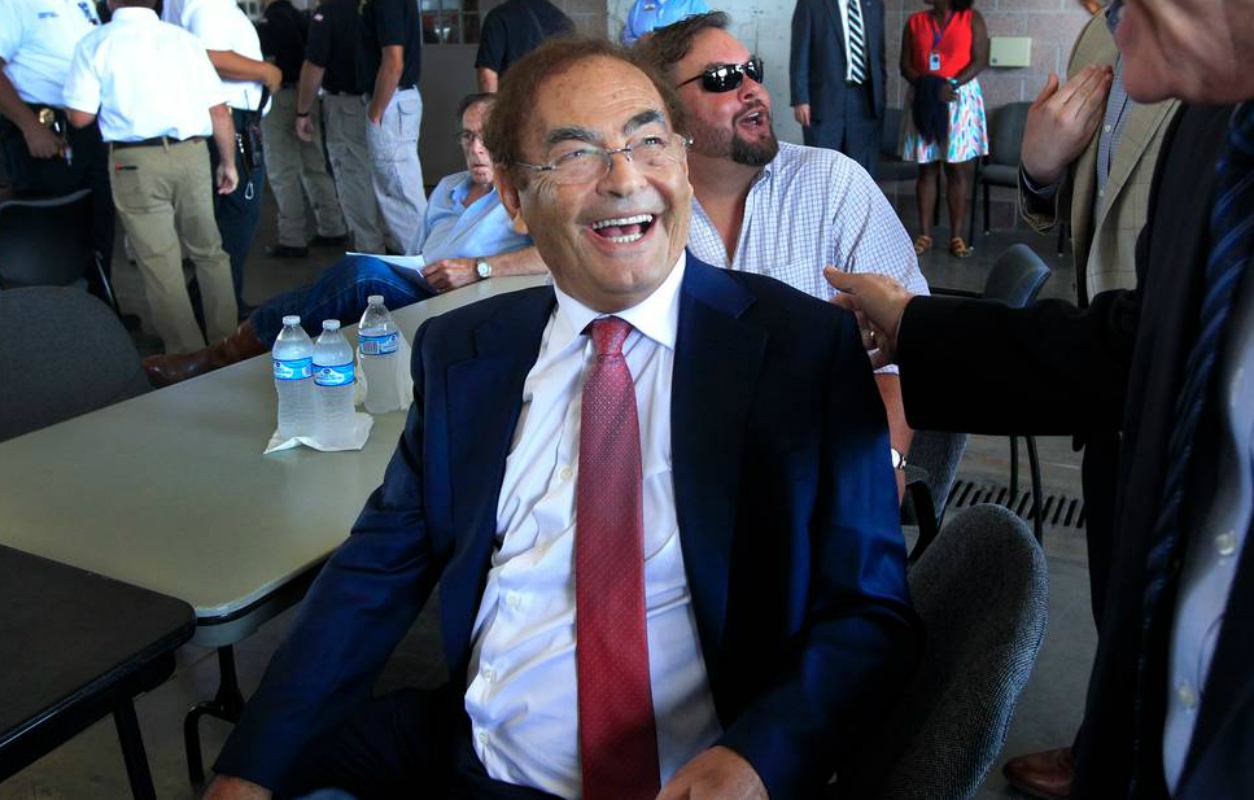 The 84-year-old billionaire – estimated by Forbes to be worth $2.8 billion – told the Las Vegas Review-Journal recently that his company is positioned well to acquire some of Caesars' properties located on the Las Vegas Strip.
They have some great locations and we would have strong interest," Ruffin revealed. "We don't have any debt and so we could borrow a lot of money if we found the right deal."
The future of Caesars Entertainment remains in a state of flux. Billionaire Carl Icahn – who has amassed an 18 percent ownership stake in the casino empire – has been pressuring the company to sell. Incoming CEO Tony Rodio was hand-picked by the corporate raider, as the chief executive previously headed Icahn's Tropicana Entertainment until the organization was sold last fall to Eldorado Resorts for $1.85 billion.
Caesars Suitors
Phil Ruffin says he has the financial prowess to seriously make a play for Caesars. He revealed he has $1 billion in cash on hand, and could raise substantial additional funds to acquire the company.
Ruffin told the RJ "he could borrow an amount equal to about six times a property's cash flow." Of course, he isn't the only casino owner that's interested in obtaining Caesars Entertainment properties.
Billionaire Tilman Fertitta – who owns the Golden Nugget casino brand – made a reverse takeover offer for Caesars last year, but the bid was denied. Eldorado has also been rumored to be mulling an acquisition.
"I know there are going to be a lot of people that want to ask questions about articles they read in the paper about us. We read the same newspapers. We're not going to comment on any particular potential transaction," Eldorado CEO Thomas Reeg told investors in March.
Boyd Gaming – another regional gaming operator – is also interested. CEO Keith Smith said during the company's Q1 earnings call, "Would we like to be on the Strip? The answer is yes. If there's an asset on the Strip that becomes available, that's priced right, that is additive to the portfolio, that can generate a return, then we'll execute on it."
Ruffin Bets, Ruffin Wins
One doesn't typically become a self-made billionaire without being a skilled businessperson. Ruffin's track record in the gaming industry has paid off several times.
Ruffin bought the New Frontier Hotel and Casino in 1997 for $165 million, as workers at the Strip property were engaged in a long and bitter labor dispute. The billionaire was able to settle with the Culinary Union, and sold the resort a decade later for $1.2 billion.
He acquired Treasure Island from MGM Resorts in late 2008 for $775 million. Ruffin says he was offered a "huge" offer for the casino last year, but turned it down because Strip assets are "irreplaceable."
"There isn't any price … that would interest me," Ruffin said in 2018 about his Treasure Island.
Along with Treasure Island, Ruffin owns 50 percent of Trump International in Las Vegas. He purchased Casino Miami in Florida in December for an undisclosed price.