Billionaires Phil Ruffin, Tilman Fertitta Remain Interested in Caesars Strip Casinos Following Eldorado Acquisition
Posted on: June 26, 2019, 08:36h.
Last updated on: June 26, 2019, 08:36h.
Treasure Island owner Phil Ruffin says he's still interested in expanding his Las Vegas casino portfolio by way of acquiring a Caesars Entertainment Strip property after the company agreed to an acquisition by Eldorado Resorts. Golden Nugget owner Tilman Fertitta is, too.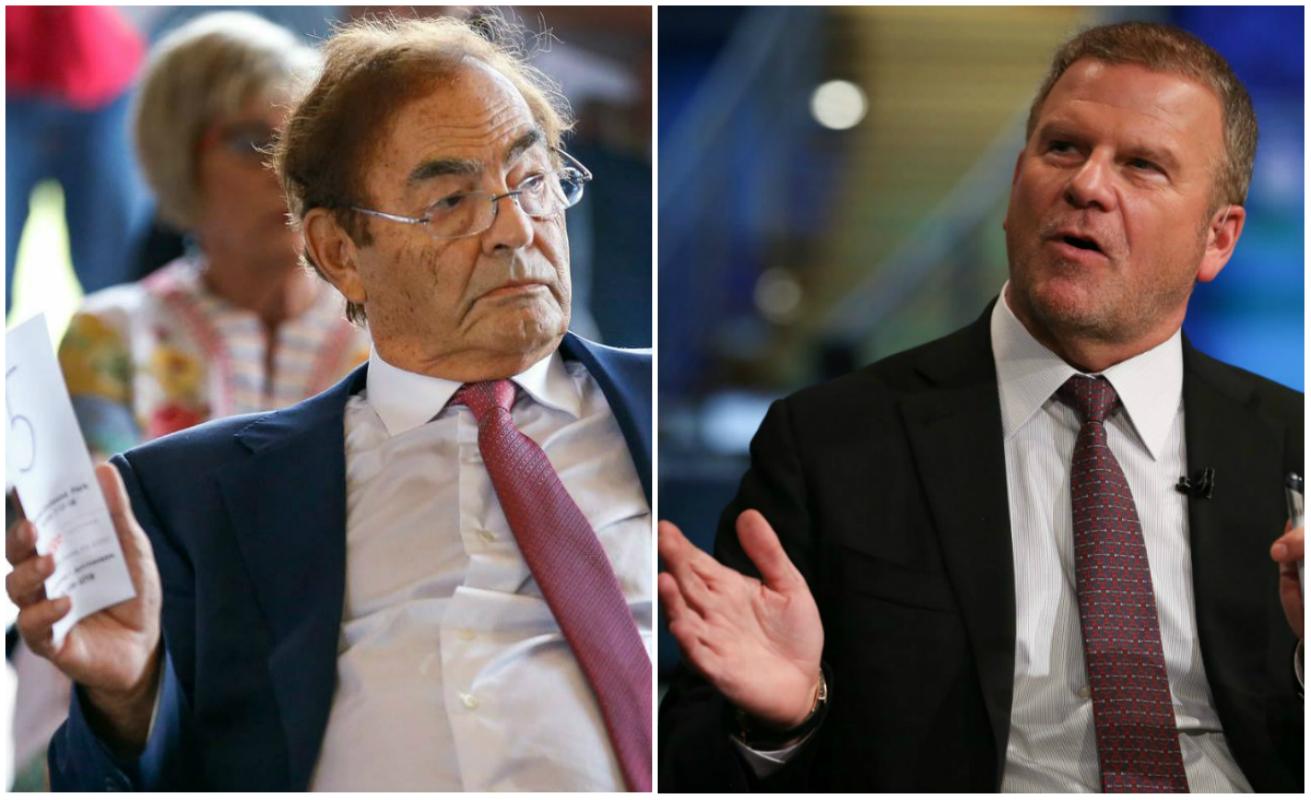 Caesars agreed to be acquired by Eldorado this week in a deal totaling $17.3 billion. Eldorado will pay $8.58 billion in cash and stock, and assume Caesars' $8.8 billion in debt.
Analysts expect that the Eldorado/Caesars deal will require the unified company to sell certain properties where the combined group would overlap operations. VICI Properties, the real estate investment trust (REIT) of Caesars, has already purchased three casinos in the proposed merger aftermath – Harrah's New Orleans, Harrah's Laughlin, and Harrah's Atlantic City.
Asked this week by the Las Vegas Sun if he's still interested in buying a Caesars casino, Ruffin answered, "We'd be very interested in a Strip property that's not part of a REIT. We wouldn't be interested in the Rio, but we'd be interested in something on the Strip if something were to be available."
Fellow billionaire Fertitta – who owns Golden Nugget casinos in Las Vegas, Atlantic City, Laughlin, and Lake Charles, Louisiana – told the Houston Chronicle, "100 percent, I'm interested. I'll try to pick off one or two properties."
Second Chance
Fertitta was a leading contender in the pursuit of acquiring Caesars.
The Houston Rockets owner who has a $5.1 billion net worth according to Forbes made a reverse takeover offer where his Golden Nuggets would become part of the Caesars brand. In exchange, Fertitta would become CEO of the merged companies, and his Landry's restaurants would be placed inside Caesars casinos across the country.
Fertitta said this week he was fine with being outbid by Eldorado.
The star of CNBC's Billion Dollar Buyer explained, "It would have been a huge transaction and I did not feel comfortable with the deal as it was done, mainly the cash portion of the deal. You have no idea how many deals I was this close to, and somebody just outbid me for it because I've learned you have to be a disciplined buyer."
Ruffin – worth an estimated $2.6 billion – never considered buying Caesars as a whole. Instead, the 84-year-old said he was interested in available casinos on the Strip.
"They have some great locations and we would have strong interest," Ruffin declared last month. "We don't have any debt and so we could borrow a lot of money if we found the right deal."
The Treasure Island owner has said in the past that Strip properties are "irreplaceable."
Other Suitors
When the Eldorado/Caesars deal closes – expected to occur sometime in the first half of 2020 – the company will have plenty of interested parties lining up to take assets off their hands if needed.
Eldorado CEO Thomas Reeg said Monday, "As I sit here today, there is more Strip exposure than we need." Along with Ruffin and Fertitta, Boyd Gaming – a rival regional competitor of Eldorado – says it too would consider making a play for a Caesars property.
"If there is an asset on the Strip that becomes available, that's priced right, that is additive to the portfolio, that can generate a return, then we'll execute on it," Boyd CEO Keith Smith said in May without specifically addressing Caesars.