Betsson Acquires Europe-Bet For $50 Million
Posted on: June 29, 2015, 12:33h.
Last updated on: June 29, 2015, 12:36h.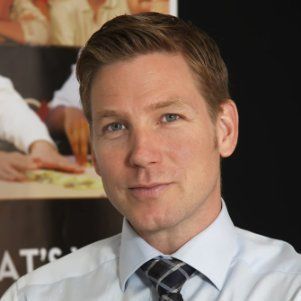 Swedish online gambling group Betsson has announced it will acquire Georgia-based Europe-Bet for US$50 million.
An extra $35 million will be paid in 12 months' time, provided that gambling regulations in the Caucasian country remain favorable, the company said today.
The move will fortify the company's strategic presence in the region, explained Betsson CEO and President Magnus Silfverberg.
As a result of the deal, Betsson will immediately become the second-largest operator in Georgia, with a 30 percent market share, behind Adjarbet.
In 2014 Europe-bet, which offers online and land-based sports betting, as well as online poker and casino, reported revenues of $52.4 million, $40.8 million (almost 78 percent) of which came from its online operations.
New Foundation for Growth
Europe-bet's online revenues are driven largely by sports book, accounting for 44 percent of total turnover, but the operation is also strong on online poker and casino, which are powered by the groundbreaking Connective Games platform.
Europe-bet's poker platform is listed by PokerScout as the 19th biggest in the world at the time of writing.
Europe-bet recently partnered with the World Poker Tour, receiving exclusive licensing rights and on WPT products and services in Georgia.
The deal permitted Europe-Bet.com to host three WPT events this year, two nationals and a main event tour, the first of which kicked off in Tbilisi at the beginning of June.
Europe-bet retains the right to distribute the TV show and merchandise.
"Europe-Bet has established a strong brand with a competitive multi-product offering in the locally regulated market of Georgia," said Silfverberg. "Together with Betsson's technology, a foundation for profitable and sustainable growth within and outside Georgia is created."
Rapidly Developing Market
Georgia has become an increasingly well-developed market in recent years, and gambling is a significant contributor to state revenues.
Since 2011 it has experienced huge growth; by 2013, total revenues for Georgia's gambling operators was 40 times more than in it was in 2006.
There are up to 100 companies engaged in the gambling business in the country, 32 of which are considered to be "large enterprises."  According to the National Statistics Office of Georgia, in 2013 a total of 5046 people were employed in the gambling business, some 0.3 percent of employed population.
Betsson will acquire the company from a group of entrepreneurs, some of whom will stay on in strategic positions under the terms of the agreement.
The Swedish company has said it will fund the acquisition through a renewal of an existing revolving credit facility of $39 million, as well as a new revolving credit facility of 84 million.
The takeover is expected to be completed in July.