Belgian Regulator Denounces Game of War: Fire Age as "Illegal Gambling"
Posted on: February 14, 2015, 11:31h.
Last updated on: February 17, 2015, 11:13h.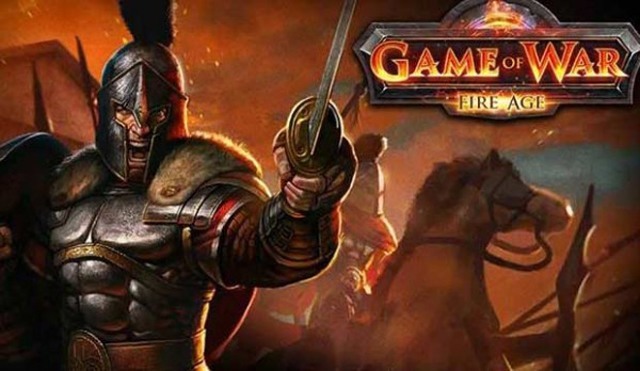 The Belgian Gaming Commission (BGC) has declared war on the social media game Game of War: Fire Age, which it accuses of offering casino-style games to players as young as nine.
Game of War is a massive multi-player online game (MMO), an in-depth strategy role-player, big on social elements, that's available primarily on the iOS operating system and produced by software developer Machine Zone.
In it, budding Roman heroes are invited to train armies, form alliances, and build empires, with the aim of becoming all-powerful. Or something.
It's one of the top grossing games on the mobile market, doing so well in fact that the makers were recently able to fork out $40 million to hire Kate Upton, clad in plunging silver corset, to star in a series of big budget commercials.
The game is "free to play," but in order to prosper in this fantasy world, of course, players need to fork out for upgrades.
"Cannot be Tolerated"
And, yes, it has a casino. It's a casino where you gamble with virtual money, but if you need to buy stuff to attain that virtual money, is it gambling?
It's a question that has been troubling the BGC, which wants to see Machine Zone charged with operating illegal gambling and offering these services to underage players, and has consequently filed a report to Belgian law enforcement asking it to act.
It cites the case of one 15-year-old Game of War player who spent a total of €25,000 playing the game over an unspecified period.
BGC director Peter Naessens said that it was clear that Game of War uses casino mechanics that are "essential" to the game and which also encouraged users to spend money. "You can play it in a more enjoyable way if you are using the casino elements," he said.
The targeting of underage players, he added, "cannot be tolerated, and we don't have a permissive attitude towards this."
Gray Areas
The BGC has had social gaming in its sights for some time. Last year it wrote an open letter to the newly-elected Belgian government expressing its concern about the potential of social gaming to encourage underage gambling.
It complained that the previous government appeared unwilling to tackle the subject and has made no substantial effort to regulate the social gaming industry. Legislation related to this issue and drafted by the Commission had already been presented to parliament, it said.
The problem with social gaming is that, while games of chance may well be present, since there is no "stake," involved, at least in the traditional sense, strictly speaking it's can't be gambling, by definition.
That means, unless governments begin to adopt some form of regulation, social gaming does not fall into the remit of the gaming operator at all.
The BGC clearly believes, however, that Game of War, has crossed the line.