Battle Over Louisiana Casino Smoking Rights Hits Lake Charles
Posted on: August 16, 2020, 11:00h.
Last updated on: August 14, 2020, 01:33h.
The fight to end smoking in Louisiana casinos is shifting to Lake Charles near the Texas border.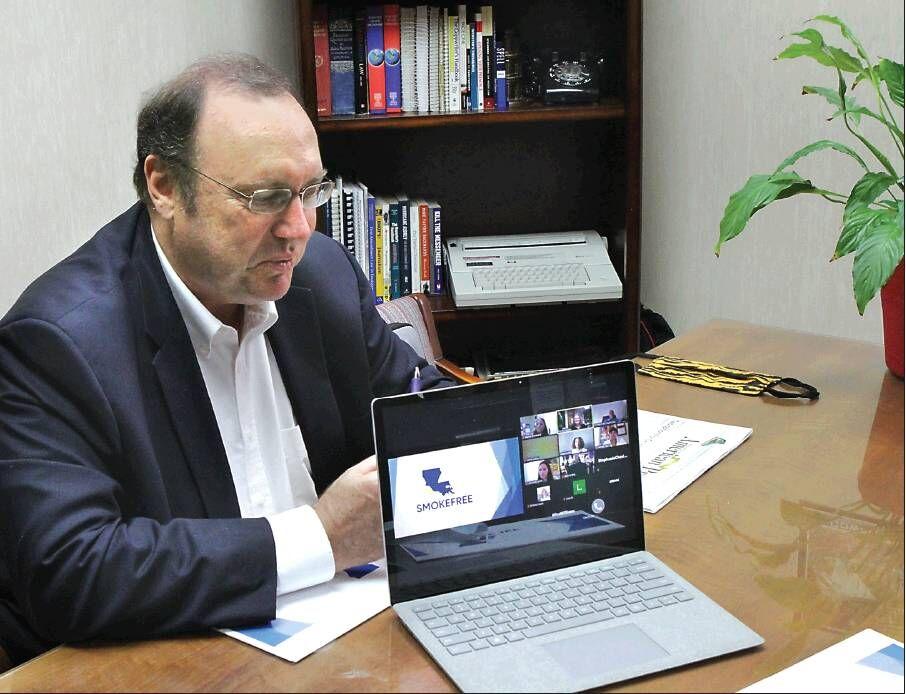 Most of the Bayou State's big cities — including New Orleans, Baton Rouge, and Shreveport — have banned smoking in casinos. The Shreveport City Council voted earlier this summer to postpone the ban until August 2021.
That leaves Lake Charles as the largest city in Louisiana without a smoke-free ordinance to include casinos and bars.
Change Is in the Air
A coalition of Louisiana health professionals wants to change that. The health coalition began spending money over the summer to advertise in Lake Charles, touting the benefits of a smoke-free workplace.
In this coronavirus era, where everybody is concerned about health-care issues, we think the time is perfect to have local governments mandate smoke-free environments for all employees, including bars and casinos," Randy Hayden, a Baton Rouge consultant with national lobbying group Americans for Nonsmokers' Rights, told Casino.org.
Ads are running on radio stations, as well as billboards, in print and digital newspapers, and magazines. Social media sites are also being targeted to deliver the message.
But gaming industry advocates say a smoking ban in Louisiana will only drive customers to casinos in nearby states, where gamblers are allowed to light up.
When smoking was outlawed in New Orleans casinos in 2015 and Baton Rouge in 2018, revenue from those places fell by 15-17 percent, Wade Duty, executive director of the Louisiana Casino Association, told Casino.org.
He said that drop can be attributed to the smoking bans, given there was no real weather or competitive issue involved. More smoking bans would lead to layoffs and millions less in tax money for the state, he said.
"If we have reduced customer demand, we have reduced staffing requirements and reduced vendor purchases," Duty added.
COVID-19 Impacting Change
The smoke-free proposal is not on the Lake Charles City Council agenda this month. But Councilwoman Mary Morris wants it brought up when more people can attend a meeting, according to Lynn Thibodeaux, the council's clerk, who spoke to Casino.org.
Attendance has been light because of the coronavirus pandemic, she said.
A ban on smoking is popular with most casino patrons, according to the Centers for Disease Control and Prevention (CDC). The CDC website points to polling indicating that "75 percent of regular casino-goers want smoke-free casinos.
"Casino, bar, and restaurant workers are more exposed to toxic secondhand smoke in their job site compared to other segments of the US workforce," the CDC site adds.
Four commercial casinos are in the Lake Charles area. Louisiana is home to 52 gaming venues, including truck stops and tracks, where people can gamble.
While the population in Lake Charles is 80,000, the city is just two hours east of Houston, the nation's fourth-largest city, with a population of more than 2.3 million. Because there's no legal gambling in Texas, this makes Lake Charles a popular gambling destination.
Louisiana Gov. John Bel Edwards (D) has placed Louisiana in Phase 2 of the White House reopening strategy for COVID-19, which continues until the end of August. A statewide face-mask mandate and limit on the number of social gatherings of more than 50 people are in place. Bars that don't serve food are closed in Louisiana. But casinos are open and require employees and guests to wear masks.