Band KISS to Build Biloxi Casino Resort on Site of Former Margaritaville Property
Posted on: February 27, 2020, 10:22h.
Last updated on: February 27, 2020, 11:10h.
Legendary rockers KISS are partnering with a development group to build a $200 million casino resort in Biloxi, Mississippi.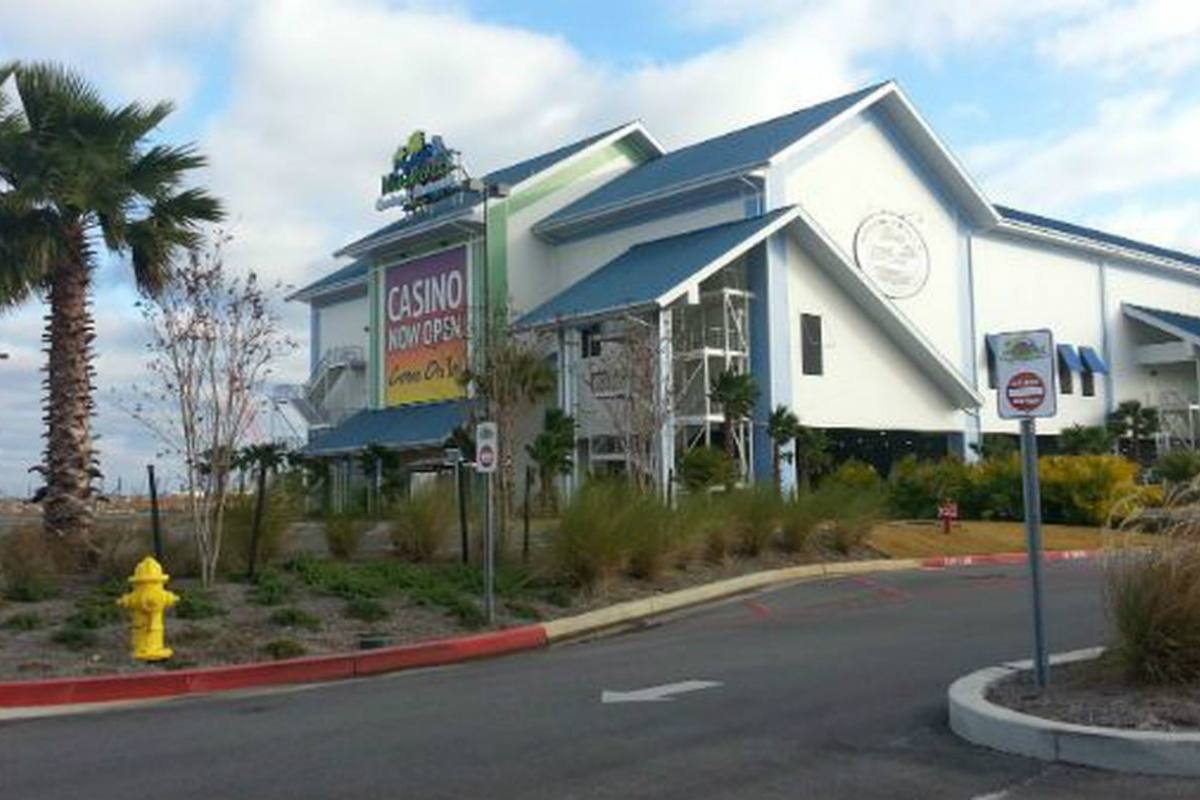 Nearly a year ago, Arizona-based gaming and hospitality firm RAM Group acquired the 10.1-acre site of the closed Margaritaville Casino Biloxi. The 68,000-square-foot venue closed in 2014 amid a dispute between the casino operator and the landlord that led to a hotel never being constructed.
Now, RAM says it's bringing in KISS to turn the vacant building into a rock 'n' roll-themed casino destination. RAM spokesperson Tom Moore said the project is being called Rock & Brews Casino, named after KISS' Rock & Brews restaurant chain.
They will have rock legend halls and rock legend walls," Moore explained. "When people come in here, they're going to feel just a different experience."
Plans call for a 300-room hotel with balconies overlooking Biloxi Bay. The casino space will feature more than 1,000 slot machines and several dozen table games.
Biloxi is presently home to 12 casinos that collectively offer 13,761 slot machines and 458 table games. Each of the dozen casinos operates sports betting. The largest gaming floor is the IP Casino Resort Spa, which measures 117,500 square feet.
Making Progress
The Margaritaville Casino was developed in part by famed musician and businessman Jimmy Buffett. Along with a land dispute that blocked construction of the hotel – under Mississippi casino regulations, a hotel must accompany a casino in the state – access to the venue was blamed for its demise.
RAM hopes to work with the city to build a connecting street from US 90 back to the casino.
"There's just a potential for making that part of Biloxi come back to life," Moore added. "Mayor (Andrew) 'FoFo' Gilich has led an effort to build boardwalks, and we hope they'll wrap a boardwalk all the way to our property."
RAM says it already has site approval from the Mississippi Gaming Commission, and funding is complete. Moore said the group plans to move forward with the permitting process and seek a casino license in the coming weeks.
Along with the hotel and casino, the resort will feature a 3,000-seat concert space, and KISS and other rock 'n' roll memorabilia.
Mississippi Goldmine
Mississippi's Gulf Coast has become an attractive jurisdiction for casino operators. Following Hurricane Katrina in 2005, the state allowed casinos to be rebuilt on land, so long as they stay within 800 feet of water.
Statewide gross gaming revenue (GGR) in 2019 was more than $2.2 billion, an all-time high. GGR generated by Gulf Coast casinos was more than $1.31 billion. And revenues continue to increase on the southern shore.
The American Gaming Association says the Gulf Coast is the No. 8 commercial casino market in the county. Sports betting is also now up and running across the state, only further helping Mississippi casinos.
Moore revealed that's what attracted RAM Group to invest in Biloxi. He said his partners also "fell in love with the culture."