Bally's Chicago at Risk of Not Being Built, Says City Alderman Brian Hopkins
Posted on: November 18, 2023, 11:01h.
Last updated on: November 19, 2023, 04:47h.
The $1.7 billion permanent Bally's Chicago integrated casino resort to be built at the Freedom Center and to open before a state-mandated deadline of Sept. 9, 2026, is at risk of not happening. That's according to city Alderman Brian Hopkins (D-Ward 2), a vocal critic of the Bally's Corporation being picked for the downtown city casino opportunity.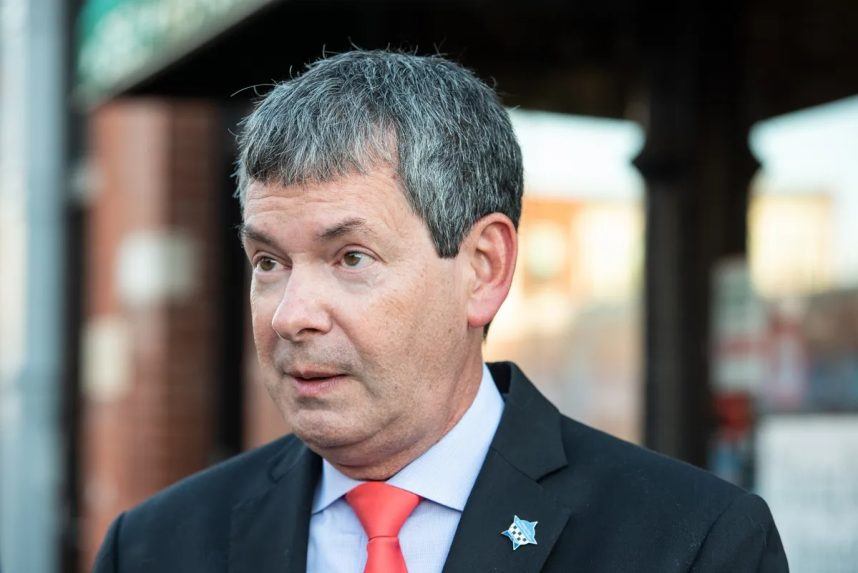 Illinois lawmakers and Gov. JB Pritzker (D) in 2019 expanded gaming in the state by authorizing an integrated resort casino in downtown Chicago and allowing five smaller casinos to open in the Windy City suburbs. Illinois lawmakers and Pritzker turned to gaming to help fund the state's massive infrastructure spending plan and efforts to better endow the city's police and fire pension programs.
Then-Mayor Lori Lightfoot (D) in May 2022 picked Bally's for the downtown Chicago casino. Bally's was selected over rival bids from Hard Rock International and Chicago-based Rush Street Gaming.
Bally's, Lightfoot said, presented the city with the best offer. The company paid the city $40 million upon being selected and has agreed to direct Chicago $4 million a year in addition to gaming and other taxes.
As for the casino, the permanent resort is projected to employ 3,000 workers. The gaming floor is to include 3,400 slot machines, 170 table games, and a sportsbook. A resort hotel is to offer 500 rooms and be accompanied by six restaurants, a 3,000-seat theater, and an outdoor amphitheater.
Financing Concerns
Bally's was allowed to open a temporary casino in Chicago to help finance the larger permanent resort. Bally's Chicago's provisional gaming space opened inside the Medinah Temple in September and won nearly $6.7 million that month.
Gaming revenue has since slowed. Bally's reported gross gaming revenue (GGR) of just $7.6 million during its first full month in October. The temporary casino attracted 2,681 patrons a day in October, down from more than 3,300 a day in September.
Hopkins says Bally's was the wrong company to go with, and says it was one of Lightfoot's worst decisions. He also casts blame on the City Council for approving the Bally's pick.
Hopkins was one of only two aldermen to oppose the Bally's selection, with Ald. Brendan Reilly (D-Ward 42) the other.
Wrong Pick
Hopkins during last week's City Council meeting said Bally's Chicago's temporary casino is already underperforming. That could lead to the company not having the financial wherewithal to bring the $1.7 billion project to reality.
Bally's has already indicated that they're not in a hurry to start construction. They're years away from it," Hopkins said. "They don't have the money to do it. They were counting on the cash flow from the Medinah Temple site to fund the construction project, and right now, they don't have it. The signs are on the wall that they're going to stay (at Medinah) longer."
Hopkins during the application period warned his fellow alderpersons that Bally's is too inexperienced for the job.
The current Bally's Corp. was formed after Rhode Island-based Twin River Worldwide Holdings acquired the Bally's brand from Caesars Entertainment in 2020. The corporation has never built an integrated resort of such scale on its own. The company is controlled by hedge fund Standard General and its billionaire Soo Kim.
The real risk now is that they turn [Medinah Temple] into a permanent temporary site where it just keeps getting renewed over and over again," Hopkins continued. "That's not what we needed. We've been talking about a Chicago-based casino license for years, and what we finally end up with after all this is woefully inadequate. It's really sad."
Bally's did not immediately respond to a request for comment.