$1.3 Million Lottery Jackpot Goes to Australian Hells Angel in Prison, May Not Even Cover Outstanding Debts
Posted on: July 5, 2018, 08:53h.
Last updated on: July 5, 2018, 08:53h.
Winning a lottery jackpot is the dream of millions around the globe. But winning a lottery jackpot from prison is a privilege that not all who are incarcerated can enjoy.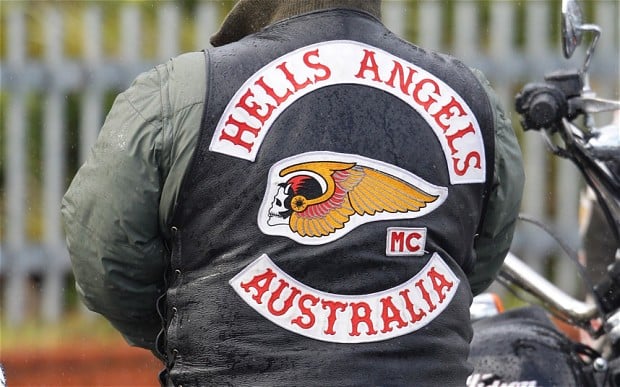 For Australian Hells Angel Reginald Roberts — currently awaiting trial in a South Australian pokey for his alleged role in a $270 million plot to import 690 pounds of crystal methamphetamine into Adelaide — that dream was realized. That's because Roberts lives in a country where doing time doesn't prevent you from collecting on lottery winnings.
Roberts was somehow able to buy a lottery ticket from his cell and win a A$1.33 million (US$981,930) jackpot.
Before hitting the big one, Roberts' only previous claim to fame was being on the wrong end of South Australia's largest-ever ice-smuggling bust.
Roberts may not be able to go on a spending spree with his win, however: the windfall won't even cover all of the A$1.5 million he was ordered to pay to Aussie tax authorities in 2015 after being caught masterminding a diesel fuel rebate scam linked to Hells Angel trucking companies.
Roberts declared himself bankrupt in May of that year and had just one month left before his three-year bankruptcy term was due to expire when he received the lottery win.
Police Are 'Suspicious'
But the cash didn't hang around for long. Australian media giant Fairfax reported that the funds were transferred out of Roberts' account days after the lottery hit. Fairfax also noted that Australian Federal Police are treating the situation as "suspicious."
Under Australian bankruptcy rules, Roberts is required to inform the trustee or tax office of any lottery winnings.
Inmates of the Australian prison system are not precluded from claiming lottery wins, and there has been no outright implication there was anything intrinsically illegal involved in Roberts' win.
All lottery wins are unlikely by nature, and the utter randomness of the lottery means that undeserving people are just as likely to win them as contributing members of polite society.
Not the First — or the Worst 
In a playoff for "worst human to win a lottery," there are plenty of qualified contestants.  One notable entrant might be Patty Bigbee, who claimed a $1 million jackpot on the Missouri Powerball in 2010.
After quickly blowing through all that cash, Bigbee tried to sell her infant grandson on Facebook for $75,000. While that move didn't work out, in the course of investigating, authorities uncovered evidence that the greedy grandma had even tried to sell her own later-adopted daughter decades earlier.
Then there was 19-year-old petty criminal Michael Carroll, a tabloid sensation in the UK after winning over £9 million — then worth about $15 million — on the National Lottery back in 2002.
Quickly dubbed "the Lotto Lout," Carroll collected his prize while wearing a court-ordered electronic tag. He had no bank account to receive the money, and initially struggled to open one, due to his criminal record. But once he had the funds at his fingertips, he bought a multimillion-dollar mansion and started spending wildly.
Carroll blew his hefty fortune on drugs, prostitutes, and illicit parties, including crack and two bottles of vodka a day.
He is now broke and working as a trash collector. His autobiography, Be Careful What You Wish For, is available from all good retailers. The perfect holiday gift for that special someone you just can't come up with a gift for, or one of those Secret Santa deals.
Winning Lotteries from the Joint: American Laws
In the US, the incarcerated are not legally allowed to play or win lotteries. Even after their release, if they were imprisoned for any kind of gambling-related crime, they may still not be able to take their chances on a lotto jackpot ticket. Some probation guidelines, depending on the crime and the state involved, do not allow ex-cons to play the lottery, either.