Aussie Politician on Online Poker: "Screw the Government, Get a VPN"
Posted on: February 22, 2017, 01:00h.
Last updated on: February 22, 2017, 12:35h.
If Australia's online poker players are unable to convince politicians to call off a proposed ban on online poker, they should "screw the government," get themselves a "VPN and and an offshore account," and carry on as they were.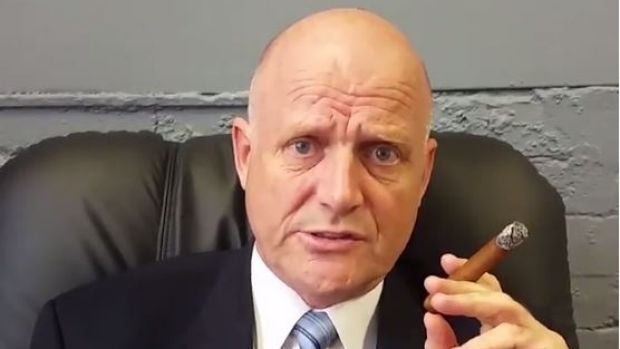 These are the words of Liberal Democratic Senator for New South Wales David Leyonhjelm, a libertarian politician in the mold of Ron Paul with a reputation for speaking his mind.
A VPN, or virtual private network, allows internet users to disguise their location by connecting to proxy servers elsewhere in the world, thus circumnavigating geo-restrictions.     
No Online Poker License Available
Leyonhjelm, who made the comments in a video uploaded to his Facebook page this week, said he was currently talking to the government about rethinking the proposed amendment to the 2001 Interactive Gambling Act. The amendment, which is expected to pass, seeks to make it harder for offshore, unlicensed operators to target Australians, but it has the added effect of banning online poker.
It clarifies that only operators holding a license in Australia will be able to offer their products to Australians legally, and since the country does not license online poker, just sports betting, respectable operators have no option other than to beat a hasty retreat.
The 2001 bill permitted only "licensed operators" to engage with the market, but failed to clarify where those operators needed to be licensed, offering a legally gray area in which online poker sites could operate.
Paint it Black
The new amendment will make Australia a black market for online poker, and continuing to offer games in the country will result in hefty fines for operators, and could jeopardize their licensing in other jurisdictions.        
888Poker has already exited, while PokerStars has said that it expects do so too, once the amendment passes. These are the two biggest online poker sites in the world and together account the vast majority of the Australian online poker market.
"These interactive gambling laws are supposed to be about preventing match-fixing in sports, which makes no sense when applied to online poker because it's not a spectator sport," complained Leyonhjelm, referencing one of the flimsier arguments that have been offered in support of the bill.
"I'm talking to the government about reconsidering the legislation, but if they go ahead I will put forward amendments to make an exception for online poker and blackjack. In the meantime, it might be worth contacting Minister Alan Tudge and politely reminding him that you play online poker and you vote."
And if that fails, crack out the VPN, says Leyonhjelm.