Atlantic Club Sale and Waterpark Transformation Canceled, as Financing Dries Up
Posted on: April 29, 2017, 10:00h.
Last updated on: April 29, 2017, 08:39h.
The Atlantic Club is once again back on the market after a deal to sell the resort and turn it into a family entertainment center and waterpark fell through.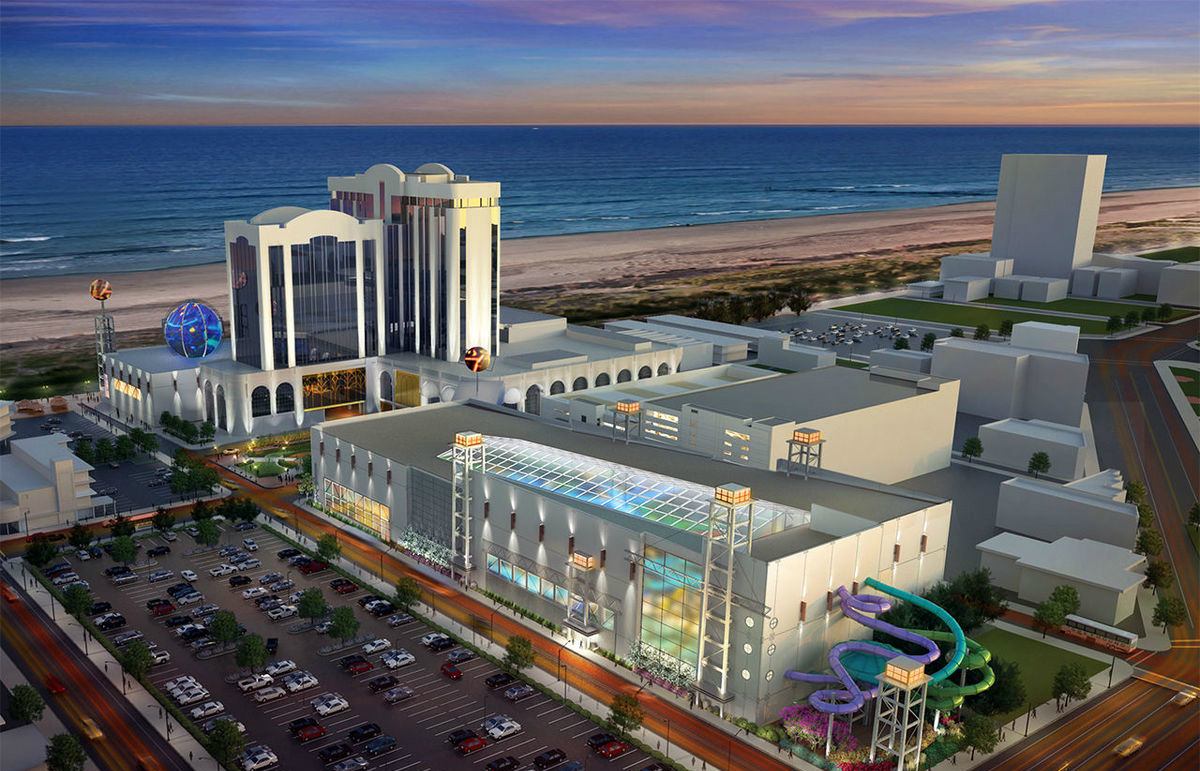 R&R Development Group, a real estate developer based in nearby Ventnor, New Jersey, an oceanfront community just south of Atlantic City, had reportedly reached a deal to buy the resort from TJM Properties last month. But financing to buy the shuttered casino fell through after a Chinese group withdrew $35 million in financing to R&R, according to thePress of Atlantic City.
Florida-based TJM Properties was none too happy to retain its Atlantic City property.
"You would think they would have been sure of their financing," TJM Director of Acquisitions Dale Schooley said.
The Atlantic Club sale was at an undisclosed price, but R&R said they had planned to invest a total of $135 million into renovating the hotel. The venue has sat vacant since its closure in 2014, one of four casinos to lock its doors that year.
Originally developed by Steve Wynn under the Golden Nugget brand, the Atlantic Club has exchanged hands numerous times. In addition to Wynn and Golden Nugget, the resort has been owned by Bally's, Hilton Hotels, Resorts, and Caesars Entertainment.
Caesars sold the Atlantic Club in 2014 to TJM at the reported price of just $13.5 million.
Washed Up, but No Water
For readers experiencing déjà vu, the R&R's attempt to transform the Atlantic Club into a waterpark isn't the first time the resort has been targeted for such an attraction.
Endeavor Property Group, a Pennsylvania developer, first tried to buy the Boardwalk venue and refurbish it into a waterpark back in 2015. The Casino Reinvestment Development Authority (CRDA) approved zoning permits for the project, but those plans also fluttered on financing shortcomings.
With over 1.5 million square feet and two city blocks of flat parking, the beachfront Atlantic Club is seen as a perfect candidate to be made over into a water-themed attraction.
Rebuilding Atlantic City
R&R says it plans to make a new bid for the Atlantic Club once it finds new, perhaps more secure, financing. The Chelsea area of Atlantic City is being targeted for redevelopment by private companies, as well as the city and state.
The CRDA is investing $17 million into the Atlantic City Gateway Project, a satellite campus for Stockton University that is being built on the grounds of the old Atlantic City High School. The intersection of Atlantic, Albany, and Pacific avenues is where the campus will be built, and that's adjacent to the Atlantic Club.
Stockton previously tried to establish a campus inside the former Showboat in 2014, but Carl Icahn, who at the time owned the neighboring Trump Taj Mahal, voiced concerns over having college dorms next to his casino. A deed restriction eventually forced the college into selling the Showboat.
Not unlike UNLV in Las Vegas, Stockton is known for its hospitality program. The university owns the nearby Seaview Hotel and Resort in Galloway, and students help run the historic facility.