Atlantic City's Borgata Now Fully Owned by MGM Resorts with Boyd Gaming Buyout Complete
Posted on: August 2, 2016, 11:58h.
Last updated on: August 2, 2016, 05:45h.
The Borgata Hotel Casino is now officially an MGM Resorts property. The Atlantic City marina casino had been a joint venture between MGM and Boyd Gaming since its opening in 2003, but Boyd recently decided to bow out and sell its 50 percent stake to pay down debt and for "general corporate purposes."
The deal, which was first announced in early June, was completed on August 1.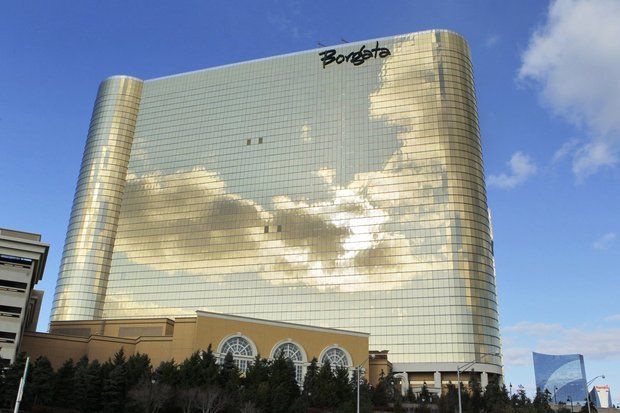 Boyd Gaming leaves Atlantic City with $589 million, and still stands to receive additional payments from property tax refunds. The operator received roughly $900 million total in the transaction, but was also responsible for its share of the Borgata's $575 million in liabilities.
MGM Offensive
Paying hundreds of millions of dollars for anything in Atlantic City right now might seem ill-advised, but the Borgata is one of the few venues still turning out strong revenues in the New Jersey resort.
Through June, the Borgata has grossed $337.4 million in casino wins this year. Of the other seven properties still in operation, the Borgata's nearest competitor is also its closest neighbor: that's Harrah's, with $172 million.
The economic climate in Atlantic City is dismal. The city is broke, four casinos closed in 2014, and local government leaders are at war with those in the state's capital in Trenton who want to end the town's gaming monopoly.
"Buy low sell high" is the oldest piece of investing advice in the book, and it appears MGM believes now is the time to buy. The company owns 10 casinos in Las Vegas, and has properties in Mississippi, Illinois, Michigan, and China.
It will add to its US portfolio when the MGM National Harbor in Maryland opens later this year, and the MGM Springfield in Massachusetts opens in 2018.
Risky Business
When New Jersey passed a referendum in 1976 to legalize gambling in Atlantic City, few would have likely theorized that 40 years later, the city's hotspot wouldn't be located on the iconic Boardwalk. The glitz and glamour that once accompanied the beach is now located some 10 blocks inland at the Borgata.
When Steve Wynn first conceived the project back in 2001, gambling was strong in Atlantic City. The city was in its fourth straight year grossing over $4 billion in casino wins, and while Harrah's and Trump Marina (now the Golden Nugget) were already located in the marina district, building a $1.3 billion venue was still a significant risk.
Wynn eventually abandoned the project and MGM and Boyd played the hand. It's paid off.
"While the market continues to experience challenges, Borgata has outperformed and differentiated itself as the undisputed leader in the city," MGM CEO Jim Murren concluded last month.