Atlantic City Trump Plaza Likely to Close in September
Posted on: July 17, 2014, 05:30h.
Last updated on: July 17, 2014, 01:33h.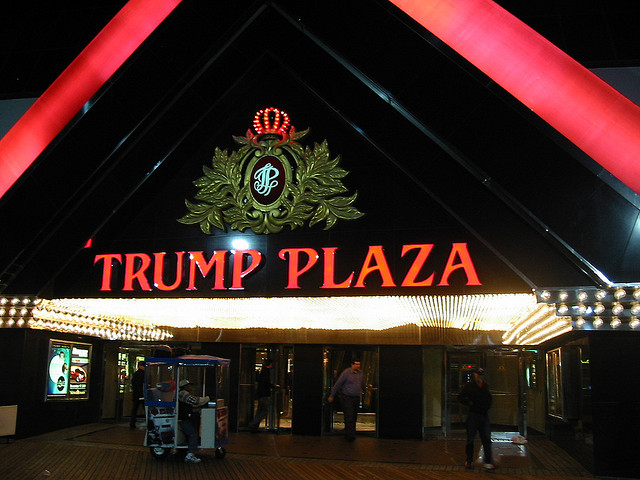 The casino industry of Atlantic City is currently facing an unprecedented freefall. After years of declining revenues, at least two casinos have already closed or plan to close this year, and another is facing a second bankruptcy in two years. And now, a fourth has said that they also expect to shut down in just a few months.
That's the apparent fate of the Trump Plaza casino, as Trump Entertainment Resorts has said that they expect the venue to close on September 16. While the owners reportedly said that the decision isn't entirely final, employees were to receive warnings of the expected closing on earlier this week.
"Although [the] review has not been completed and no final decision has been made, the company expects that it will terminate the operations of Trump Plaza Hotel and Casino on or shortly after September 16, 2014," the company told the Associated Press.
Trump Plaza Joins Other AC Closures
If the closure goes through as expected, the result could be that as many as a third of Atlantic City's casinos could close down this year. In January, the Atlantic Club shuttered its doors, while the Showboat is planning to close in August. Meanwhile, the Revel is currently in bankruptcy court for the second time, and could potentially close if a buyer for the property can't be found. That could leave the city with just eight remaining casinos, compared to 12 at the start of the year.
According to an AP report, no buyer has yet come forward to take over the casino, and it is not yet known what the future could hold for the building after the resort closes.
The Trump Plaza was opened in May 1984. At the time, it was a personal project for Donald Trump, though he now only owns a 10 percent stake in Trump Entertainment Resorts and is no longer involved in the daily operations of the company. The venue cost $210 million to build.
Loss of Casinos Could Help Remaining Resorts
While the loss of up to four casinos may seem apocalyptic for Atlantic City, there's reason to believe it might actually help in the long run. The oversaturated casino market in the northeastern United States has hurt Atlantic City, with competition from Pennsylvania being particularly damaging.
But there are still plenty of visitors to the city, and with eight casinos still active there, most gamblers will have no trouble finding a resort that appeals to them. That means that there may be nearly as many gamblers as before, but that there will now be only eight casinos to split those customers rather than 12.
That will be cold comfort to those who lose jobs as a result of the casino closures, however. If both the Revel and Trump Plaza were to close, that could mean that nearly 8,000 casino employees will have lost jobs in Atlantic City this year alone. That represents about a quarter of the city's gambling workforce.
Trump Plaza has long been on the market, but Trump Entertainment Resorts has had trouble finding an interested buyer. Last year, the venue was nearly sold for $20 million to a firm in California, but that deal fell through. Should the Plaza close down, Trump Entertainment will operate just one casino in Atlantic City, the Trump Taj Mahal.