Atlantic City Casinos Begin Laying Off Temporary Summer Employees with Labor Day Weekend
Posted on: September 3, 2018, 11:30h.
Last updated on: September 3, 2018, 11:36h.
It was just last month that Atlantic City's nine casinos collectively employed more than 30,000 workers for the first time in over four years. But with Labor Day unofficially ending the summer, resorts are beginning to lay off their seasonal workers and will push total employment below the 30K mark.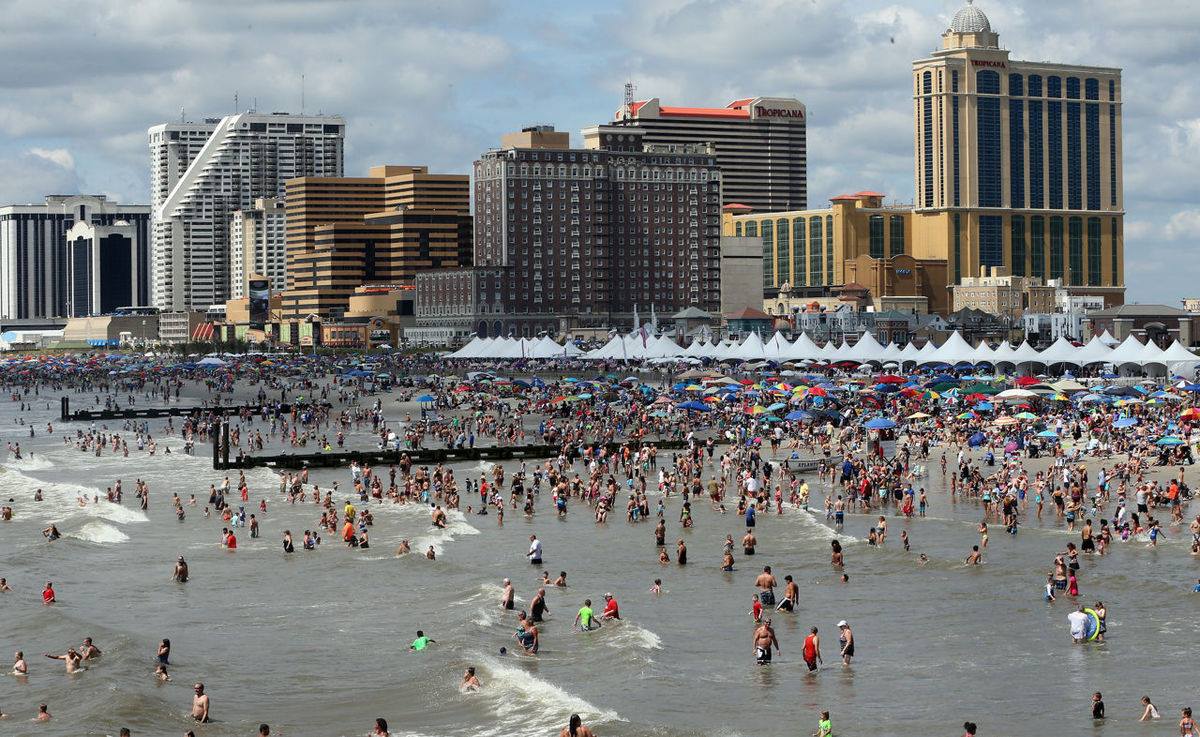 The June openings of Hard Rock and Ocean Resort pushed total casino employment to 30,217. The New Jersey Division of Gaming Enforcement (DGE) says 6,877 more people were employed by the resorts in August 2018 than in the previous year.
The DGE reveals there are 22,177 full-time and 2,973 part-time workers. The remaining 5,067 positions are classified as "other," which is typically reversed for temporary and seasonal help.
"When you open a casino, you always overhire, as a practice, because you don't know who is going to show up those first few days," Bob McDevitt, president of the casino workers union Unite Here, told the Press of Atlantic City. "Every casino that has ever opened has had to lay off."
Quality Over Quantity
Stockton University economics professor Ellen Mutari says the quality of the jobs is more vital than the total number. "What we should really be looking at is how many of these jobs are full-time positions with benefits," she explained.
One online employment search engine reports that the average annual salary for a casino dealer in Atlantic City is $41,470. The temp workers who are about to be laid off as the summer vacation season ends aren't exactly surprised. In fact, most are told upfront that their positions are temporary.
The key to Atlantic City expanding on those higher quality full-time jobs is finding a way to make sure the town can support nine casinos.
July, the first full month with Hard Rock and Ocean Resort in operation, saw land-based gross gambling revenue surge 10.1 percent. But aside from the new properties, the seven other casinos all posted declines.
The concern is that Atlantic City, which saw four casinos close between 2014 and 2016, is too quickly expanding and is set to repeat history.
I'm sadly in the repeating history camp. I have the greatest affection for Atlantic City. If it wants to reinvent itself and try and draw more on the Jersey Shore part than the gambling part, maybe. But all you have to do is draw a circle around Atlantic City and you knock into a whole bunch of other gambling states," Dickinson Wright Las Vegas-based gaming attorney and industry expert Kate Lowenhar-Fisher told Casino.org recently.
Year-to-date, total land-based gambling revenue is down 1.9 percent.
Dire Prediction
Lowenhar-Fisher isn't the only industry insider with grave concerns when it comes to the future of Atlantic City.
After the July GGR report was released, former Bally's executive Wayne Schaffel opined that if Atlantic City gaming revenue doesn't grow "at least 15 percent, somebody's not going to make it."
Long gone are the days when Atlantic City eclipsed the $5 billion mark in annual gaming revenue. Last year, the town's seven casinos won $2.7 billion, and unless that changes dramatically, so are the days when casinos employed a record 49,123 people in 1997.
Similar Guides On This Topic