Trump Taj Mahal Revised Casino Union Offer Rebuffed by Carl Icahn, as New Jersey Online Outpaces on Land
Posted on: August 30, 2016, 08:52h.
Last updated on: August 30, 2016, 09:34h.
At the Trump Taj Mahal, the latest offering bid from casino union Unite Here Local 54 to owner Carl Icahn has fallen on deaf ears in Atlantic City.
Bartenders, wait staff, cooks, housekeeping, and other service workers walked off the job on July 1, demanding higher hourly wages and the restoration of health and pension benefits that disappeared during the Taj's bankruptcy proceedings.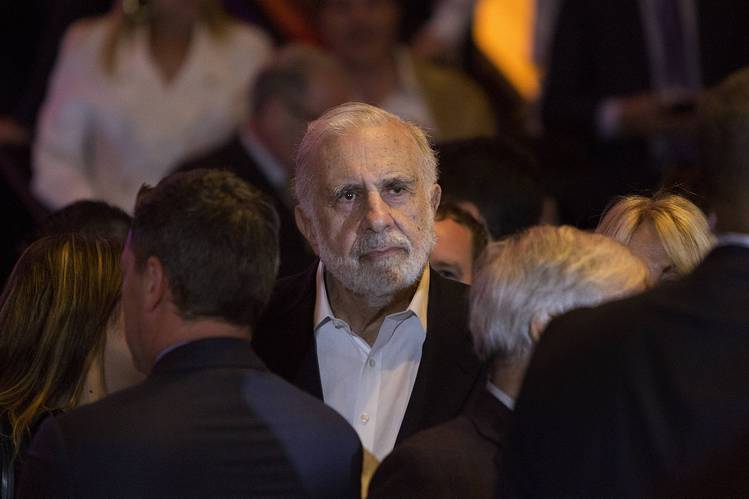 Icahn, who took control of the property in March by acquiring the majority of its $286 million in debt, shunned the union's offer, saying he needed more time before reinstating benefits. After weeks of divisive picketing and a back-and-forth shouting match between union leaders and Icahn management, the billionaire decided to take a $100 million loss and now plans to permanently close the casino on October 10.
Unite Here saw the move as a bluff, and went back to the drawing board. This week the union presented a new proposal that will reportedly only cost Icahn $1.3 million more than his previous offer. But Icahn will not budge.
"[Union president] Bob McDevitt and the Taj bargaining committee have no one to blame but themselves for this sad outcome," Tropicana President Tony Rodio told the Associated Press. Rodio is overseeing the Taj's closure for Icahn, and the Tropicana is also under Icahn's ownership.
"If McDevitt cared even one iota about the future of the employees he would have allowed them to vote on the proposal we offered five weeks ago based on his recommendations, which we believe could have saved the Taj," Rodio concluded.
The 20 Percent
With a fortune estimated to be worth $16 billion, Icahn is one of the wealthiest individuals in the world. The union in Atlantic City believes he reached that level by looking out for himself first and foremost.
"Carl Icahn has taken hundreds of millions of dollars out of Atlantic city," McDevitt said this month. "It has been nothing but the usual 'my way or the highway' from Carl Icahn. That's not trying to reach an agreement; that's punishing working people for standing up to injustice."
It's the latest chapter in what's been a trying saga in Atlantic City.
A new report from Stockton University says one in five casino jobs, or about 20 percent, no longer exist in the beachside resort. The Unite Here Local 54 strike is for about 1,000 workers at the Trump Taj, but if Icahn does indeed close the entire resort, a total of 3,000 jobs will be gone.
Online Trumping Brick-and-Mortar
The Trump Plaza, Revel, Showboat, and Atlantic Club all closed in 2014. The remaining eight casinos managed to weather the storm over the last 24 months, with some analysts calling the loss "right-sizing."
The majority of the gamblers' bankrolls is being wagered at the three Marina District resorts, and another perhaps more surprising place: online.
Gambling in New Jersey is up 1.5 percent in 2016 through the first six months, but brick-and-mortar revenue is up only 0.6 percent. The difference comes from Internet casinos surging 31.7 percent through June.
The so-called "ninth casino" pulled in nearly $95 million, more than land-based Resorts ($79.7 million) and the Taj Mahal ($85.2 million). And the overhead of an online casino is miniscule when compared to its land-based counterparts.
While that's good for the gaming operators, it's bad for casino workers looking for work. And for now, it looks like several thousand of those workers may be facing the holiday season without a steady paycheck.