Atlantic City Casino Sector Starts Year With A Bang, Thanks to No Storms, Online, and House Luck
Posted on: February 17, 2017, 08:28h.
Last updated on: February 17, 2017, 08:28h.
Atlantic City's casinos began the year strongly, up almost eight percent in January on the previous year, continuing a modest upward trend for the sector in 2016.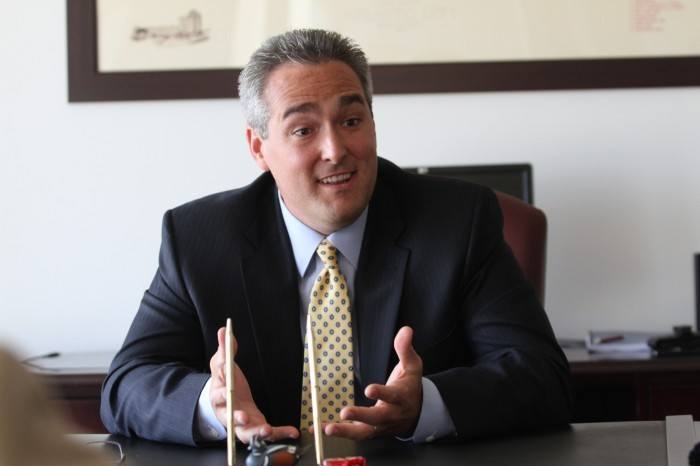 Total win for the casinos came in at $204.7 million, compared to $190.1 million for January 2016. Revenues, meanwhile were up 15.2 percent. To be fair, though, that jump is entirely to be expected, given the context.
In January 2016, much of the eastern seaboard was paralyzed by Storm Jonas, the biggest winter snow storm to hit the Mid-Atlantic since 1978. It saw travel bans in New York and New Jersey, with thousands of flights canceled, while strong winds and dangerously high tides brought flooding to the city.
"The same storm that effectively wiped out a full weekend last year is one of the big reasons why revenues for the current casinos jumped by 15.2 percent last month," admitted Casino Control Commission Chairman Matthew Levinson said in an official statement.
Getting Lucky
Having said that, Atlantic City did have a winter storm this year, albeit not on quite the same scale, and, meanwhile, there were fewer January weekend days last month in comparison with a year ago, while most of the New Year's holiday weekend fell in December.
It's an encouraging start to the year, then, for a sector that has seen five of its 12 properties close over the past few years, most recently the Trump Taj, which shut its doors in October.
There is a sense, though, that the sector may now be rightsized because of the closures, a factor that it contributing to its recovery.    
And being lucky helps, too. Levinson said that casinos were a lot luckier this January than last, winning more money against table game customers.
Online Gaming Continues to Grow
"Thanks to a big swing in the hold percentage, table game revenue increased by 18 percent while internet gaming revenue increased by 28.6 percent," he said. "Even when results for the now-closed Taj Mahal are included, revenues are up.
"Every single one of the current operators won more this January than in the same month last year, and Borgata had its best January ever."
As Levinson suggests, online gaming in New Jersey continues to go from strength to strength. Revenue increased nearly 30 percent year over year, from $14.6 million to $18.8 million. Even online poker, so often the poor cousin to the online casino segment, was up almost 9 percent.
Similar Guides On This Topic