Atlantic City Casino Revenue Busts in September, Internet Gaming Jumps
Posted on: October 14, 2016, 03:00h.
Last updated on: October 17, 2016, 12:43h.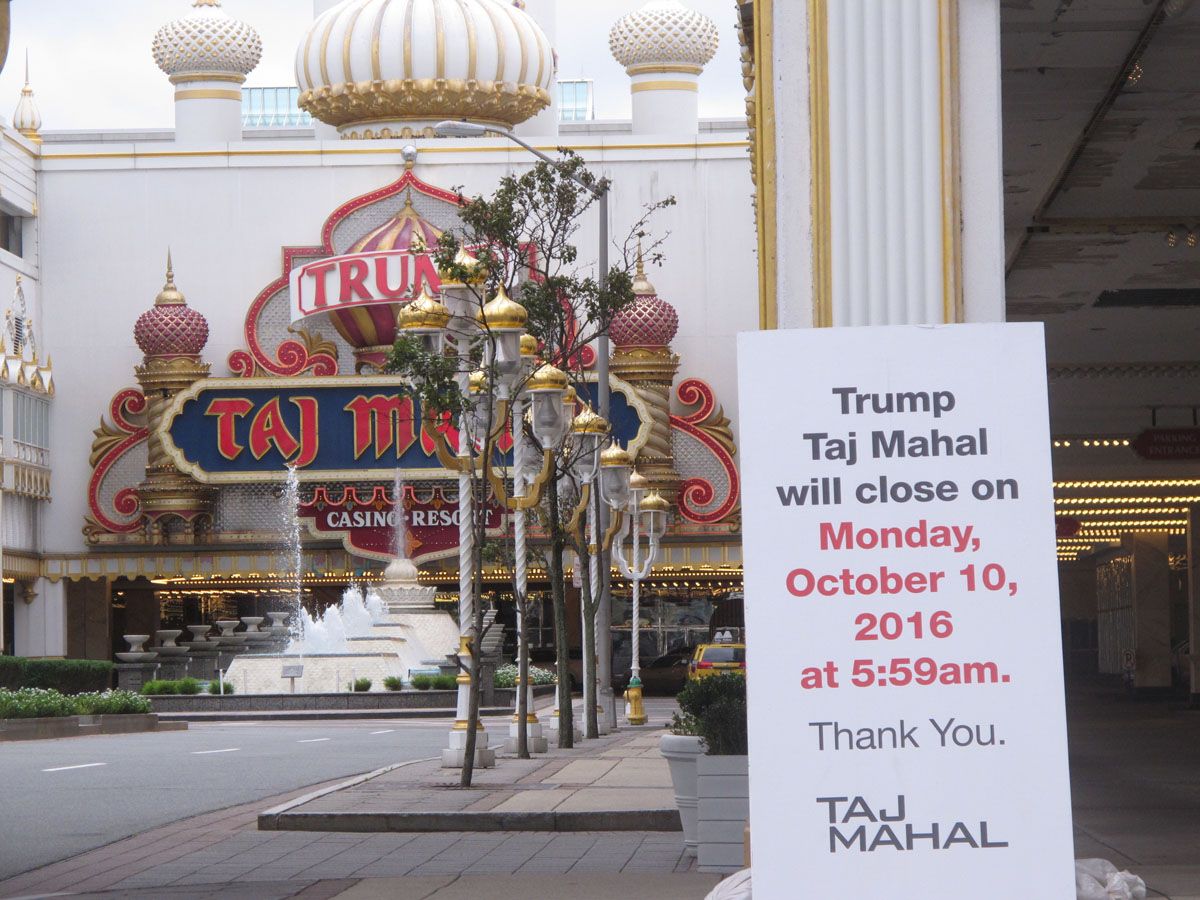 Atlantic City casino revenue was down 3.5 percent at the eight remaining land-based gambling venues during September, but anther strong performance online lessened the overall blow.
Gaming at brick-and-mortar casinos totaled $210.4 million during the month, some $7.7 million less than the same period in 2015. That equates to a 3.5 percent reduction in casino win.
But internet gambling skyrocketed, with the state's online operators pulling in $16.2 million, a 35 percent gain on 2015. Thanks to internet gaming, total gaming win for September slid only 1.5 percent, with $226.6 million collected.
While the decline isn't welcomed by state gaming regulators and city officials, it also wasn't necessarily unexpected.
Obvious Factors
Atlantic City is in the process of stabilizing its economy and trying to rebuild its damaged brand. Some see the city as an investment opportunity, while others are skipping town.
Billionaire Carl Icahn falls into the latter, as the Tropicana owner officially closed the Trump Taj Mahal on October 10. There are now just seven casinos remaining in Atlantic City.
Gamblers didn't waste time to hedge their bets at the Trump Taj Mahal before Icahn shuttered the resort. Revenue at the casino totaled just $8.1 million, a 51.2 percent loss.
Meanwhile, the most profitable Atlantic City casino, Borgata, continued its winning ways. The Marina District resort generated $64.3 million in gross gaming revenue, a two percent bonus on 2015.
The Borgata was able to weather a hurricane threat, state of emergency, and two canceled beach concerts in September.
"Despite all of those obstacles, half of the casinos reported increases for the month," Casino Control Commission Executive Director Matthew Levinson told the Press of Atlantic City.
Hope on the Horizon
After topping $5.2 billion in 2006, annual gambling revenues have decreased in the last 10 consecutive years. In 2015, Atlantic City casinos tallied just $2.56 billion in gross earnings.
But in 2016, the market appears to have finally stabilized. Casino win at land-based venues is still down, but only marginally year-to-date at 0.2 percent. Meanwhile, internet gaming continues to play a more vital role to New Jersey's gambling health.
Through September, online casinos are up nearly 33 percent. That's spurring an additional $35.74 million in new money for gaming companies.
And unlike revenues at physical casinos, online the money is evenly spread. Golden Nugget has made the most online with $3.66 million, but Resorts is the lowest earner at $2.9 million.
Atlantic City businesspersons are betting on the town's resurgence. The Showboat is back open for business as a hotel-only property, and Glenn Straub is in the process of transforming the former Revel, now named TEN, into a more tourist-friendly destination.
Straub says his property will open in early 2017. Bringing more visitors to Atlantic City is the goal, visitors who also might turn into recreational gamblers.
Of course, the November casino referendum to allow two northern New Jersey casinos to be built could reverse Atlantic City's upwards trend should it find the approval of voters.