Atlantic City Casino Profits Surged 79 Percent in 2019 Q4, Then Pandemic Struck
Posted on: May 8, 2020, 09:30h.
Last updated on: May 8, 2020, 10:54h.
Atlantic City casinos reported a nearly 79 percent surge in gross operating profit (GOP) in the final quarter of 2019. But then the coronavirus struck and resulted in the nine gaming properties suspending their operations.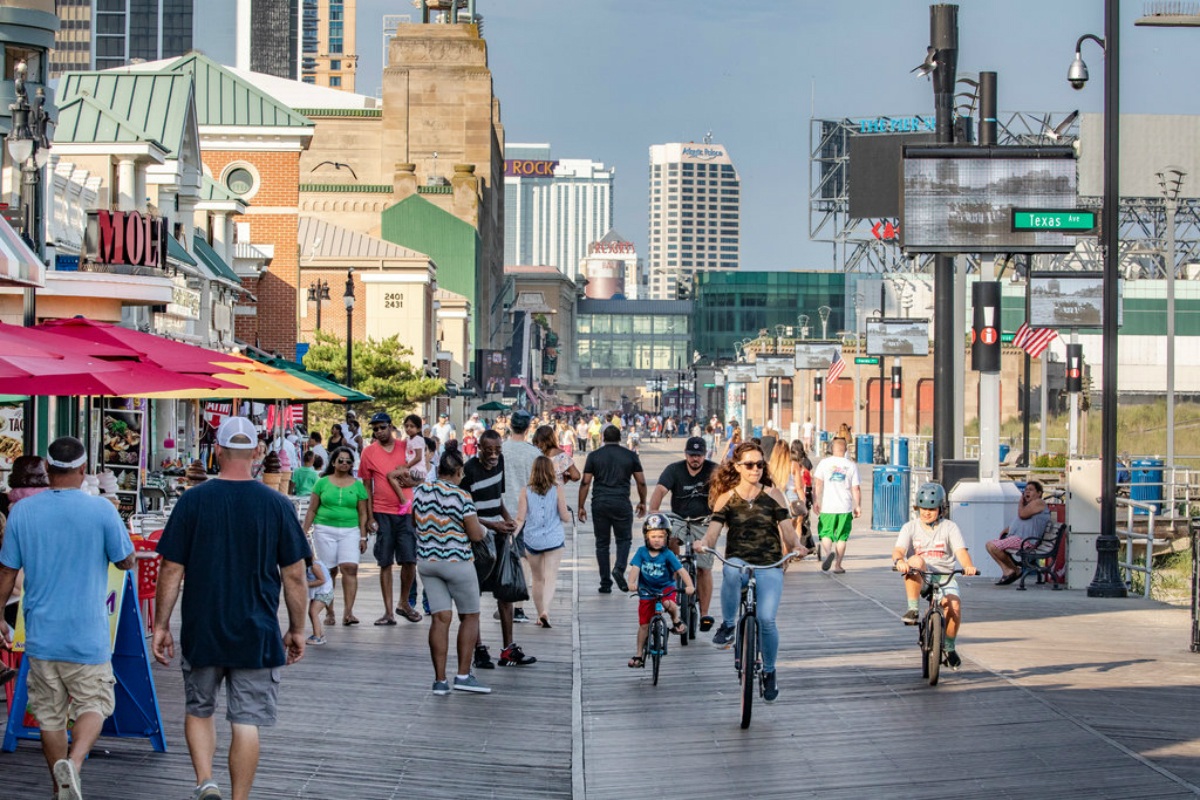 There's no good time for a pandemic, but for Atlantic City – a town that endured an economic crisis fueled by the Great Recession that led to the closures of five casinos between 2014 and 2016 – the coronavirus came at the worst of times.
The financial results disclosed this week by the New Jersey Division of Gaming Enforcement (DGE) show that the East Coast gaming capital was just beginning to find some sense of a new normal.
All nine casinos were profitable in 2019, total gross operating profits coming in at $613 million – a 5.8 percent increase. Net revenue was up 9.5 percent to $3.16 billion.
In the final three months of the year, profits totaled $129.2 million – a 78.7 percent jump. The increase was predominantly due to Hard Rock and Ocean Casino, both of which greatly reduced their promotional and operating expenses. The two casinos opened in June of 2018.
Good and Bad
Though there was reason for optimism in Atlantic City at the end of 2019, the DGE's year-end profit report also shows that many of the casinos in operation prior to Hard Rock and Ocean Casino are making less money.
Compared to their 2018 profits, Bally's, Caesars, Harrah's, Resorts, and Tropicana all reported reduced bottom lines in 2019.
Gross operating profit, per the DGE, "reflects earnings before interest, taxes, depreciation, amortization, charges from affiliates, and other miscellaneous items as reflected on each casino licensees' income statement. It is a widely-accepted measure of profitability in the Atlantic City gaming industry."
Bally's lost 31.3 percent, Caesars and Harrah's both 16.9 percent, Resorts 21.7 percent, and Tropicana 7.2 percent. Borgata posted a GOP increase of 1.5 percent, and Golden Nugget saw profits climb 4.8 percent.
Despite the profit declines for five casinos, the DGE results show that Atlantic City was capable of supporting nine casinos in 2019. Casino Control Commission Chair James Plousis said the market is still adjusting to new competition.
Caesars had considered permanently closing its struggling and outdated Bally's property to appease potential regulatory concerns regarding its merging with Eldorado Resorts, owner of Tropicana. But last month, the company unloaded the Boardwalk casino to Twin Rivers for just $25 million.
2020 Crisis
All nine Atlantic City casinos have been closed since mid-March. Land-based gross gaming revenue (GGR) tumbled 61.7 percent to $85.46 million in March, and was down 100 percent to $0 in April.
The hotel occupancy rate for the casinos' 15,105 rooms was 78.9 percent in 2019 on an average nightly rate of $142.11. Those rooms remain unoccupied, as the coronavirus continues to keep New Jersey on lockdown.
The New Jersey Legislature is considering bills that would extend tax breaks to the casinos, and excuse them from certain fees. Legislation would also grant the operators a three-year grace period before interest and penalties would be levied.
Similar Guides On This Topic