Atlantic City Casino Profits Increase in Third Quarter Due to Hard Rock, Ocean
Posted on: November 26, 2019, 01:00h.
Last updated on: November 25, 2019, 03:12h.
Atlantic City casino profits for the nine gaming properties turned positive in the third quarter of 2019, thanks predominantly due to reduced marketing expenses incurred at Hard Rock and Ocean Casino Resort.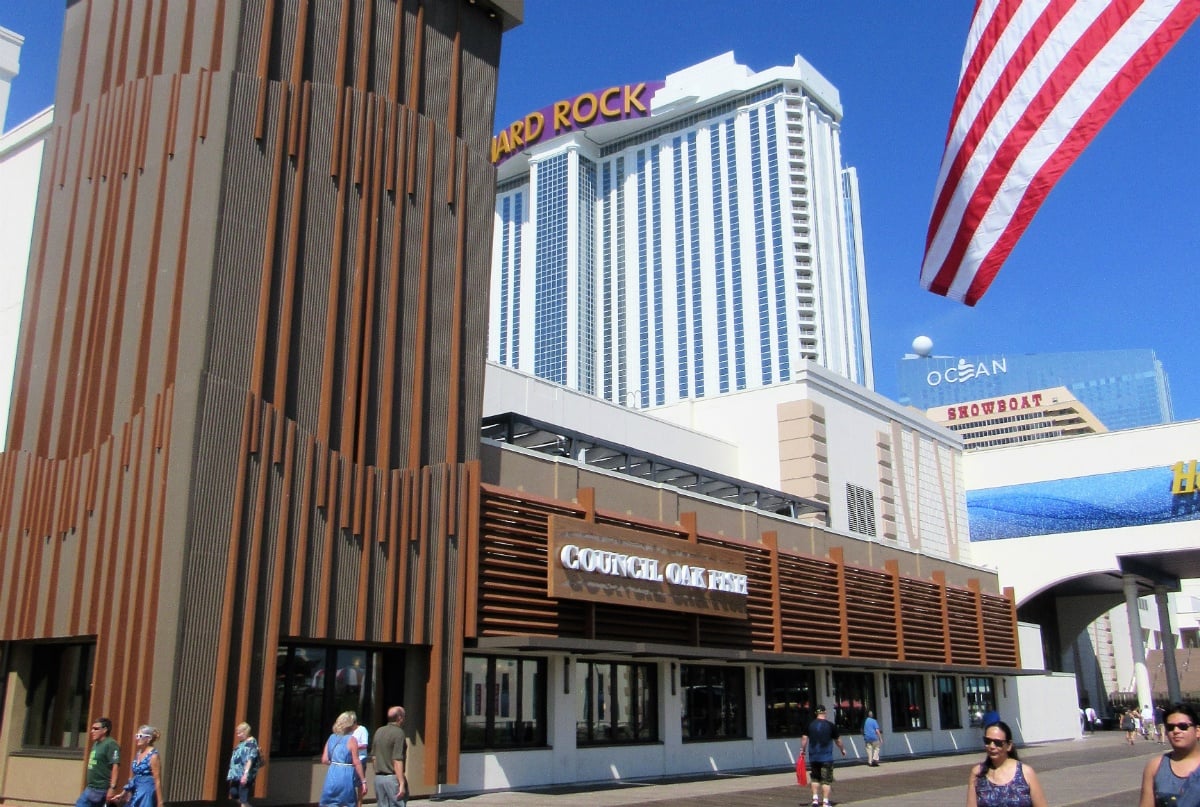 Statistics supplied by the New Jersey Division of Gaming Enforcement reveal gross operating profits (GOP) totaled $239.4 million July through September. That's a 12.5 percent premium on the same three-month period in 2018.
Hard Rock and Ocean Casino – respectively the former Trump Taj Mahal and Revel – reopened as their new identities in late June 2018. In Q3 of that year, the new Boardwalk casinos were spending heavily to attract customers and build market share.
The two casinos also initially over-staffed. Atlantic City's casinos eclipsed 30,000 total jobs in the summer of 2018, but then, last fall, Hard Rock and Ocean began eliminating thousands of full-time positions.
Analysts said at the time that casinos initially hire large numbers because of training needs and an unknown business volume. "As training cycles are completed and the variables gain clarity, organizations will adjust to optimal levels of staffing based on operational demands," said Rummy Pandit, executive director of the Lloyd D. Levenson Institute of Gaming, Hospitality and Tourism at Stockton University.
Quarterly Performance
With less expenditures at Hard Rock and Ocean, the Atlantic City gaming industry was able to bounce back in terms of profitability. Investopedia defines GOP as "total revenue less only those expenses directly related to the production of goods for sale."
In Atlantic City, GOP reflects earnings before interest, taxes and other charges, and is a widely accepted measure of profitability in the gaming industry. In Q3, all nine casinos were profitable.
MGM's Borgata remains by far Atlantic City's most profitable casino. The Marina District resort posted a $69.85 million profit, a 10.6 percent gain. Borgata neighbor Harrah's was second at $33 million, but that represents an eight percent profit decline from 2018 Q3.
2019 Q3 Profit (Variance)
Tropicana $32.4M (+1.9 percent)
Hard Rock $24.4M (+195 percent)
Caesars $23.4M (-18.4 percent)
Golden Nugget $17.7M (+30.1 percent)
Bally's $14.2M (-22.6 percent)
Ocean $10.2M (+1,660 percent)
Resorts $9.3M (+1.7 percent)
Caesars Interactive Entertainment NJ and Resorts Digital – the two standalone internet casino licenses – collectively reported gross profit of $4.8 million.
Down Year
Despite the strong third quarter report that shows each of the nine casinos in Atlantic City turning a profit, six of the previous seven properties in operation prior to Hard Rock and Ocean have seen their GOP decline January through September 2019.
2019 Profit Losses
Harrah's $23.4M
Caesars $15.3M
Bally's $9.95M
Tropicana $3M
Resorts $2.2M
Golden Nugget $550K
The lone casino in 2019 to see GOP increase in the three quarters is the Borgata. Profits stand at $164.9M – a $3.74 million increase (2.3 percent year-over-year). Hard Rock GOP stands at $29.5 million, and Ocean has lost $2.5 million this year.
For the nine months, Atlantic City casinos have reported a collective profit of $484.5 million. That's a 4.5 percent decline – or $22.88 million reduction.