Showboat Atlantic City Developer Requests Major Property Subdivision for Boardwalk Resort
Posted on: October 29, 2019, 02:14h.
Last updated on: October 29, 2019, 03:35h.
Showboat Atlantic City owner Bart Blatstein has filed a petition with state gaming regulators seeking approval to subdivide his property into five new lots of record.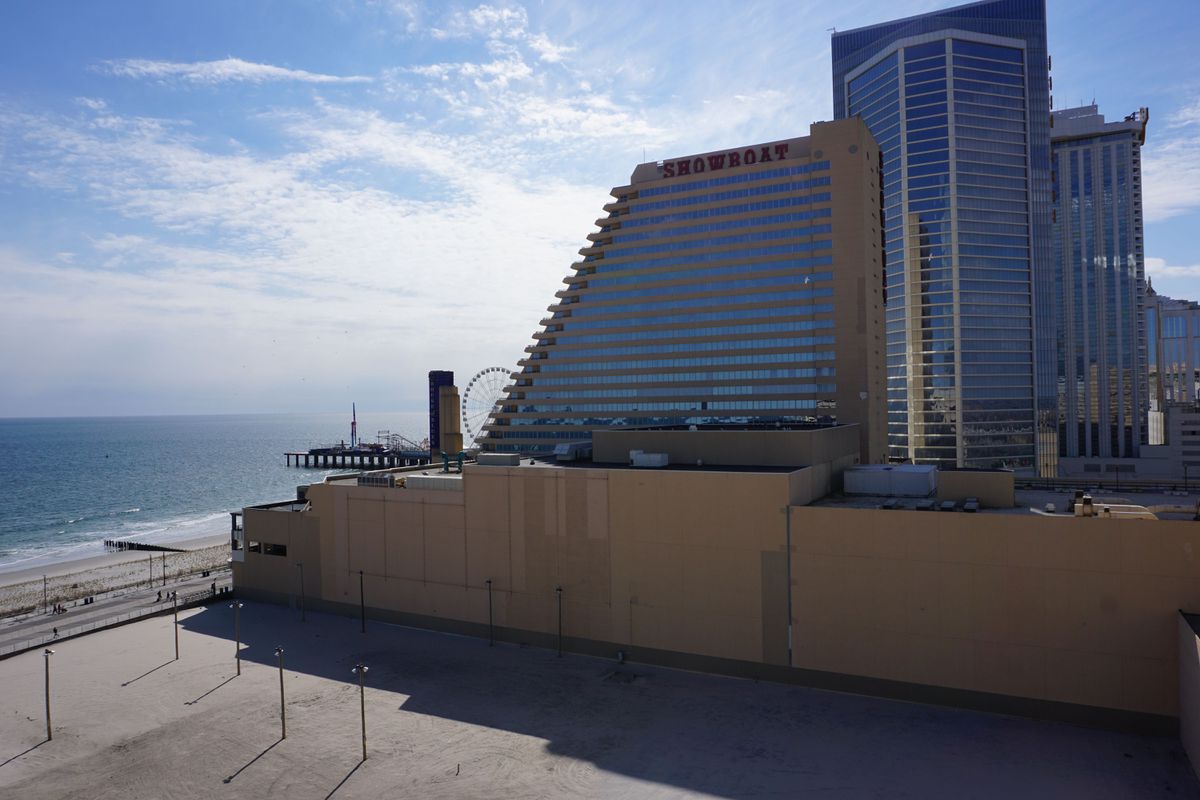 Attorneys representing Blatstein's Showboat Renaissance LLC – the parent company to the Boardwalk hotel – applied with the New Jersey Casino Reinvestment Development Authority (CRDA) for permission to subdivide the acreage under the former casino.
"This relief is sought in order to allow the Applicant to subdivide this property upon which the existing Showboat Resort Hotel facility with related towers and improvements, accessory surface and structured parking are all located so that five (5) new lots of record are created and established," the petition explained.
The subdivision is sought in order to accomplish future conveying and financing of improvements," the request concluded.
Blatstein bought the Showboat from Stockton University in January of 2016 for $23 million. The school acquired the former casino from Caesars Entertainment after the gaming operator shuttered the resort to reduce competition for its other Atlantic City casinos.
A deed restriction placed by Caesars remains on the Showboat that prevents it from housing a casino. Subdividing the acreage could be Blatstein's hopes of bypassing the restriction and one day gaining approval to offer guests slot machines and table games.
Show Must Go On
The Showboat property currently includes outdoor beach volleyball courts in an area that measures 3.10 acres – or 135,161 square feet. That is the fifth proposed subdivision.
In March, Blatstein gained a "certificate of compliance" from the New Jersey Casino Control Commission (CCC) – the first step in becoming eligible to own a gaming venue. Blatstein said he's interested in building a standalone casino on what's now the beach volleyball lot.   
But USLegal.com explains, "Deed restrictions are private agreements that restrict the use of the real estate in some way." The "restrictions travel with the deed, and cannot generally be removed by new owners."
Stark & Stark, a law firm that runs the New Jersey Law Blog, adds, "Unless a restriction is deemed to be personal to the grantor imposing it, or there is a specified termination date, the passage of time alone will not serve to terminate a restriction."
AC Saturation
The CRDA oversees land-use planning in Atlantic City, with its main mission to facilitate economic and community development in the area.
A nine-casino town since the June 2018 openings of Hard Rock and Ocean Casino, it appears the Atlantic City gaming industry is at or near market saturation. Gross operating profits for all seven casinos not named Hard Rock or Ocean have reported bottom line declines through the first two quarters of 2019.
Though internet gaming and sports betting are fueling an overall increase in gross gaming revenue, Hard Rock President Joe Lupo admitted the "top-line revenue" isn't leading to bottomline profits. Rummy Pandit, the executive director of the Lloyd D. Levenson Institute of Gaming, Hospitality, and Tourism at Stockton University, says "diversification is indeed the key," adding that casinos must do better in bringing new visitors to town.