Atlantic City Casino Profits Crash Amid New Competition, Market Could Be Oversaturated
Posted on: August 23, 2019, 09:17h.
Last updated on: August 23, 2019, 10:20h.
All seven Atlantic City casinos that were in business prior to the June 2018 openings of Hard Rock and Ocean have reported a drop in their gross operating profits through six months in 2019.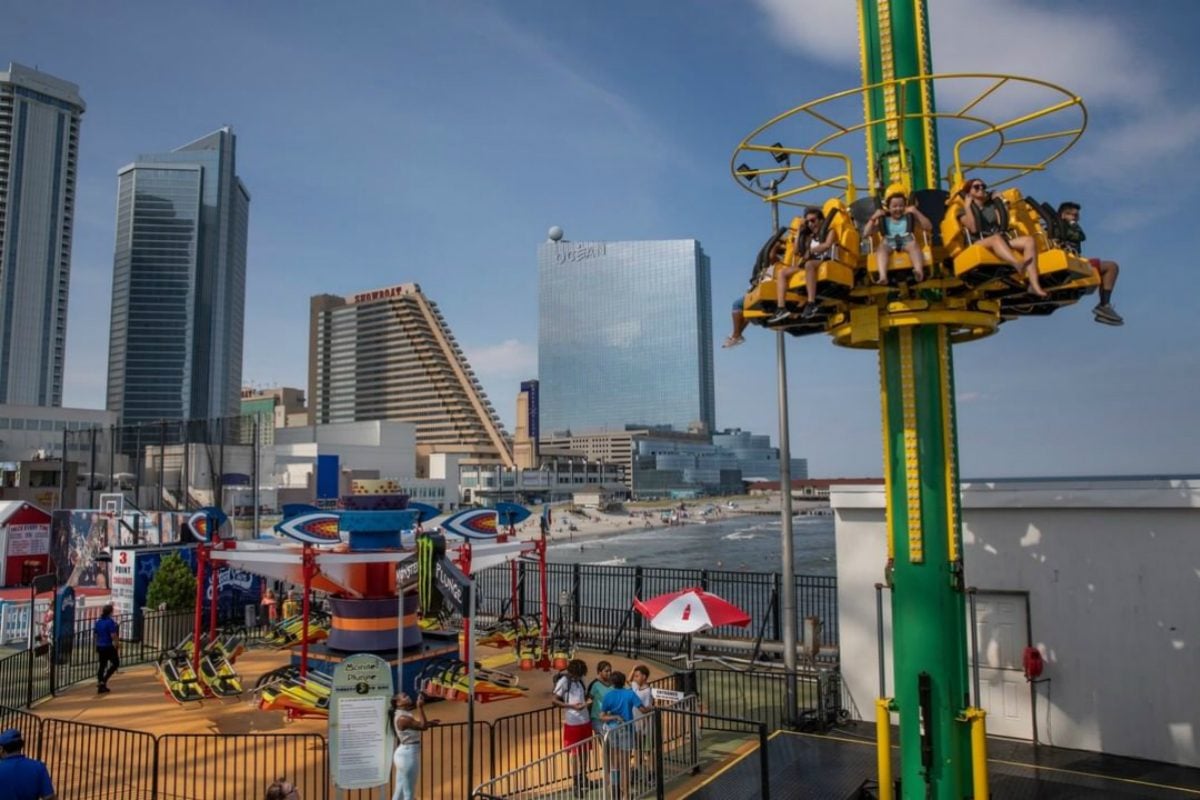 Data supplied by the New Jersey Division of Gaming Enforcement (DGE) reveals that gross operating profit for the nine casinos January through June is at $245.1 million – a 16.8 percent plunge – or decrease of $49.3 million.
The older Boardwalk casinos are being hurt by the introduction of the two new Boardwalk casinos. Hard Rock neighbor Resorts has seen its profit shrink 21.8 percent. Bally's has tumbled 32.2 percent, Caesars 26.9 percent, and Tropicana 8.4 percent – all three are on the ocean.
In the Marina District, casinos there are also struggling. While Atlantic City's richest casino Borgata is down only three percent, its neighbors Harrah's and Golden Nugget are respectively down 34 percent and 19.2 percent.
Always Sunny in AC
The DGE says gross operating profit "reflects earnings before interest, taxes, depreciation, amortization, charges from affiliates, and other miscellaneous items as reflected on each casino licensees' income statement. It is a widely-accepted measure of profitability."
The Q2 report for 2019 reveals that the properties are going in the wrong direction. Casino profit from gaming, hotel stays, food and beverage, and entertainment is diminishing. Despite this, local officials in Atlantic City continue to try and paint a warm picture for the New Jersey casinos.
Casino Control Commission Chair James Plousis told the Press of Atlantic City that overall net revenue increased 18.2 percent during the quarter. It was just spread out among two additional resorts.
Results from individual casinos show the market was still adjusting to the new level of competition through the second quarter," Plousis added. "Next quarter will provide an opportunity to compare year-over-year results in Atlantic City's nine casino market."
During the full-year 2018 disappointing profits report, Plousis pointed to the fact that "thousands of jobs and many exciting new amenities position us well for continued growth."
Hard Rock President Joe Lupo said in The Press that the increase in gaming revenue – which is being fueled by internet gaming operators partnered with land-based casinos, and mobile sports betting, is "top-line revenue" that isn't leading to bottom line profits.
History Repeats?
Five casinos closed in Atlantic City between 2014 and 2016. Analysts called it a "right-sizing," and Caesars went so far as to shutter its own Showboat despite the casino still turning a profit in an effort to bring customers to its namesake Boardwalk property, Bally's, and Harrah's.
Along with the US economy emerging from a recession, Atlantic City has been undergoing a rebirth and revitalization over the last 24 months. But is it too soon?
New Jersey welcomed 111 million people to the state last year. Gov. Phil Murphy has a goal to increase that number to 150 million people by 2023. New Jersey Division of Travel and Tourism Executive Directory Jeff Vasser says achieving that goal has to come via Atlantic City.
Rummy Pandit, the executive director of the Lloyd D. Levenson Institute of Gaming, Hospitality, and Tourism at Stockton University, says diversification is a must. "Diversification is indeed the key," he declared.
Similar Guides On This Topic