Atlantic City Casino Bill Introduced to Help Glenn Straub Reopen Former Revel
Posted on: February 8, 2017, 01:00h.
Last updated on: February 8, 2017, 07:55h.
An Atlantic City casino bill has been introduced that seeks to amend the state's current law in order to allow resort owners to incorporate gaming into their properties without personally holding a gambling license.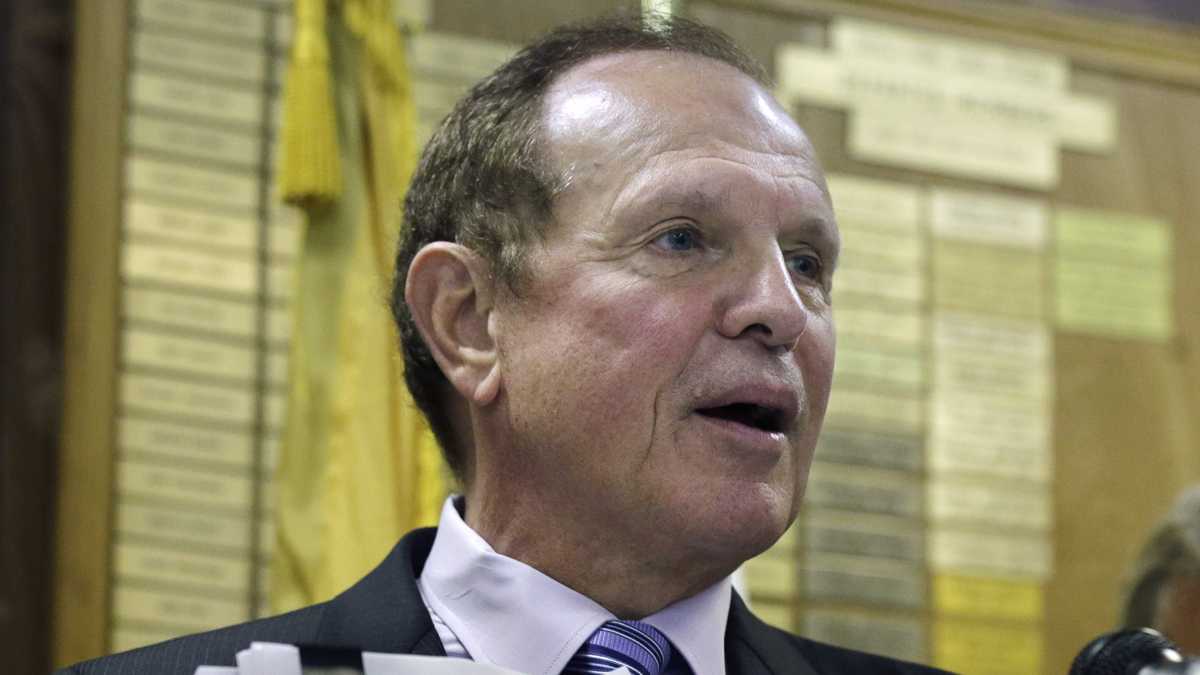 The legislation, authored by State Sen. Raymond Lesniak (D-District 20), a longtime ally to Atlantic City and a 2017 gubernatorial candidate, Senate Bill 3001 would allow resort owners to lease their gaming floors to casino operators "under certain circumstances." Since the casino functions would be controlled by a licensed third-party, the bill declares landlords would no longer need to obtain a gaming qualification from the state.
Real estate developer Glenn Straub purchased the shuttered $2.4 billion disaster that was the Revel in 2015 for just $82 million.
He has been trying to reopen the Boardwalk resort without personally being permitted by the state to run a casino, instead saying he'll lease the space to an authorized vendor.
Straub says the property, now known as TEN Atlantic City, will open with or without gambling during the Presidents' Day weekend later this month.
Lesniak Attacks CCC
It was only last week that the New Jersey Casino Control Commission (CCC) ruled that Straub must hold a valid license to own any part of a casino floor. The Florida-based businessman told reporters it was just the latest step in what's become a nightmare dealing with Garden State regulatory agencies.
Lesniak, an architect of some of New Jersey's most important casino laws, and the man who led the online gambling push, says enough is enough.
"Makes no sense to have a landlord go through the same lengthy review as a casino operator," Lesniak told the Press of Atlantic City. He added that the current process "stands in the way of . . . creating business activity and employment."
TEN has been undergoing a renovation of sorts since Straub took control. He's installed ropes and bicycle endurance courses, and has been in the process of cleaning up the place after it's now sat idle and dark for nearly 30 months.
Friends in High Places
"Politics as usual" is a phrase that resonates throughout the country, but the bureaucratic environment in New Jersey is especially notorious. And perhaps that's for good reason.
Unlike Straub, billionaire Carl Icahn has seen state lawmakers use their power to thwart his. Senate President Stephen Sweeney (D) and the state Legislature passed a bill that would have blocked casino owners like Icahn who "substantially closed" a venue from reopening the facility for a minimum of five years. Governor Christie, however, vetoed the legislation this week.
Jersey's Democratic-controlled Legislature might have understandably been against Icahn, a man who's now serving as a regulatory advisor to President Trump, due to his right-leaning policies. But according to OpenSecrets, the online database that tracks political donations, Straub has also given almost exclusively to Republicans.
That's why some might believe Lesniak's casino bill might have less to do with partisanship, and more to do with getting Atlantic City back up and running.
Similar Guides On This Topic