Atlantic City Casino Sector "Right-sized" and Resurgent in 2016
Posted on: August 23, 2016, 04:00h.
Last updated on: August 23, 2016, 02:06h.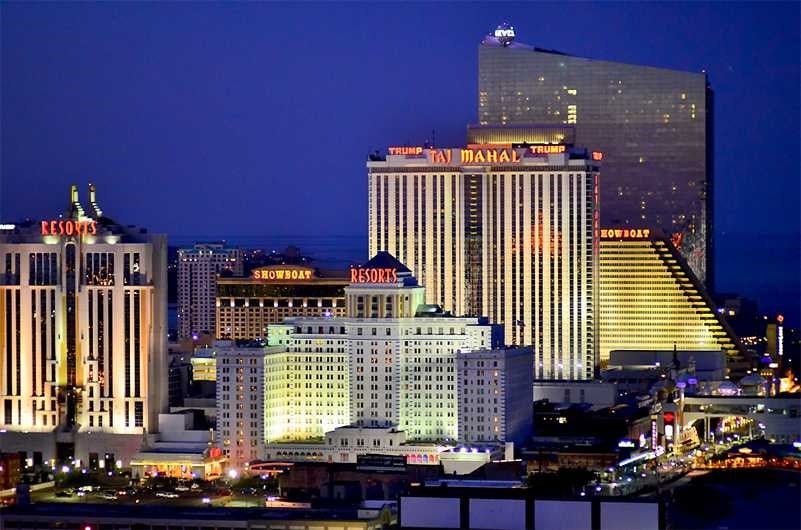 The Atlantic City casino sector's whispered bounce-back appears to be real. Collectively the city's casinos saw their profits skyrocket by 21 percent for the first half of 2016, according to figures just released by the New Jersey Division of Gaming Enforcement.
The DGE reported overall profits of $259 million, compared with $213 million in 2015, and for the first time in eight years every property in the city recorded positive operating income.
Market leader Borgata enjoyed the biggest increase, up 27 percent in the second quarter to $106 million. Meanwhile, Resorts was up 26 percent compared with Q2 last year, to $5.7 million. Tropicana was third in terms of growth for the period and posted a profit, with an increase of 25 percent to $17 million, while Golden Nugget saw a profit of $13.3 million, up 12 percent. Bally's was up 8 percent to $17 million and even the stricken Trump Taj Mahal reported profits of $2 million, compared with losses of $9.6 million compared with the same period last year.
Caesars saw a decline in profits of 0.2 percent to $36.5 million, while Harrah's profits were down 3 percent to $57 million.
Painful Three Years
"Slowly but surely, casino profits are increasing as operators in Atlantic City work to rebuild their business," said Casino Control Commission Chairman Matt Levinson. "The $259 million in profits for the six months is the highest since 2010. Profits were up at six of the casinos and by double digits at four of them."
Many feel that the painful casino closures of the past three years have made a once saturated industry right-sized and the sector is now beginning to reap the benefit. The city lost a quarter of its casinos over that period, and while one, Revel, is trying to reopen under the stewardship of eccentric Florida property developer Glen Straub, the picketed Trump Taj Mahal is threatening to close its doors in October.
This could add weight to the argument that New Jersey does not need new casinos in the north of the state. In November the public will vote on whether to break the city's longstanding monopoly and authorize two casino licenses in the north of the state, close to the border with New York.
November Referendum Looms
While some feel it would add a boost to the sector, steering foot traffic away from New Jersey's neighbor, others feel it could promote saturation once again and prove to be a death knell for Atlantic City.
Meanwhile, the state's collective online casino operations are also going from strength to strength. Figures released last week reported a 32.8 percent increase to $112.2 million for the first half of the 2016.
Most Read