Anthony Wrobel, Man Who Murdered Las Vegas Sands Supervisor, Receives Life Sentence
Posted on: November 22, 2019, 08:19h.
Last updated on: November 22, 2019, 10:16h.
Anthony Wrobel, 44, who pleaded guilty to the 2018 murder of a Las Vegas Sands executive and critically injuring another, will spend at least the next 38 years in prison.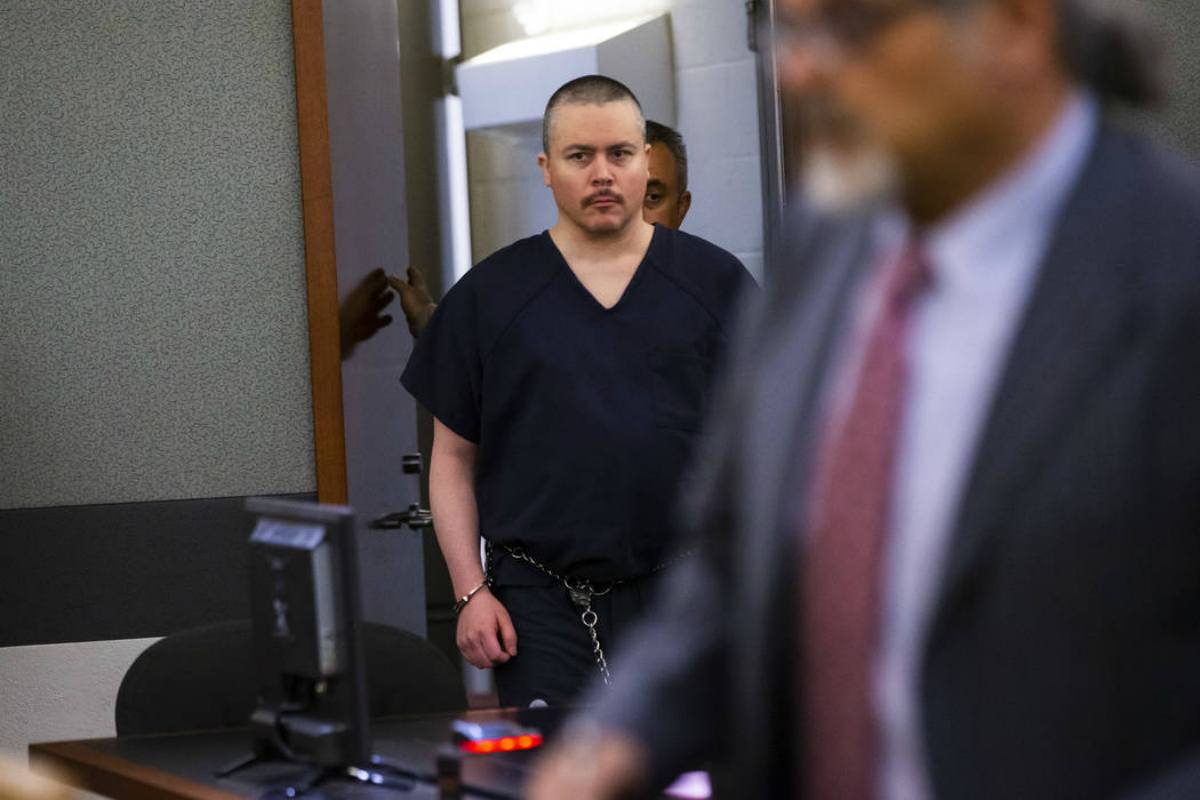 It was April 15, 2018. Sands was holding a company picnic at Sunset Park when Wrobel approached a bench where two of his supervisors were sitting and shot them at point blank range.
Sands VP of Casino Operations Mia Banks was killed instantly. Hector Rodriguez, executive director of table games, was shot but survived.
After a four-day manhunt, Wrobel was arrested at an interstate rest stop in Vega, Texas.
On Thursday, Clark County District Judge Douglas Herndon sentenced Wrobel to life in prison, but with the possibility of parole. He will be eligible after serving a minimum of 38 years in prison.
Wrobel told the court before his sentencing that he had a troubled childhood, and has battled Type 1 diabetes his entire life. He also blamed bad real estate investments made prior to the recession for his anger.
"All of these things were going through my mind when I turned my anger and frustration toward my supervisors at The Venetian and Palazzo. I didn't know who I was," Wrobel stated.
"In hindsight, I know what I did was wrong. I apologize for the pain I've caused my coworkers," Wrobel declared.
Victim Testimony
Wrobel was facing life in prison without the possibility of parole. He was granted the potential of parole in exchange for his guilty plea.
Rachel Lee asked the court to hand Wrobel the maximum sentence for murdering her mother. But she added she does not harbor ill will towards Wrobel.
After he pays his debt to society, he will have to stand before God himself and explain why he did what he did," Lee said.
Powerful comments from Rodriguez were also heard. He, too, asked for a life sentence, saying the injuries he occurred from Wrobel are "a life sentence of recovery."
"There are no sorries, there are no apologies, there are no medical conditions that give somebody the opportunity to execute another human being," Rodriguez told the court.
Clark County District Attorney Steve Wolfson said seeking the death penalty was considered. But Wrobel's lack of a prior criminal record deterred prosecutors.
Saw This Coming
Wrobel's actions didn't necessarily come as a great surprise to those who worked with him at the Las Vegas Sands casinos.
"We all knew he was crazy," a female coworker who wished to remain anonymous said after the shooting. "My first thought was like, 'Oh, my god … horrible.' But I hate to say it, no one was surprised that he did it."
"He literally complained about management every single day," the employee added.
Wrobel began working as a table games dealer at The Venetian in 2004.
"The dealers, we used to make $30,000 more per year, and he felt like, with all of the decisions that management made, upper management, that was the reason why we no longer made the money we made," another unidentified worker explained.