Angry Gambler Attacks Bayou Casino Slot Machine
Posted on: February 3, 2019, 04:00h.
Last updated on: February 3, 2019, 11:56h.
A gambler — sporting a camouflage jacket — entered the Cypress Bayou Casino Hotel apparently ready to do battle.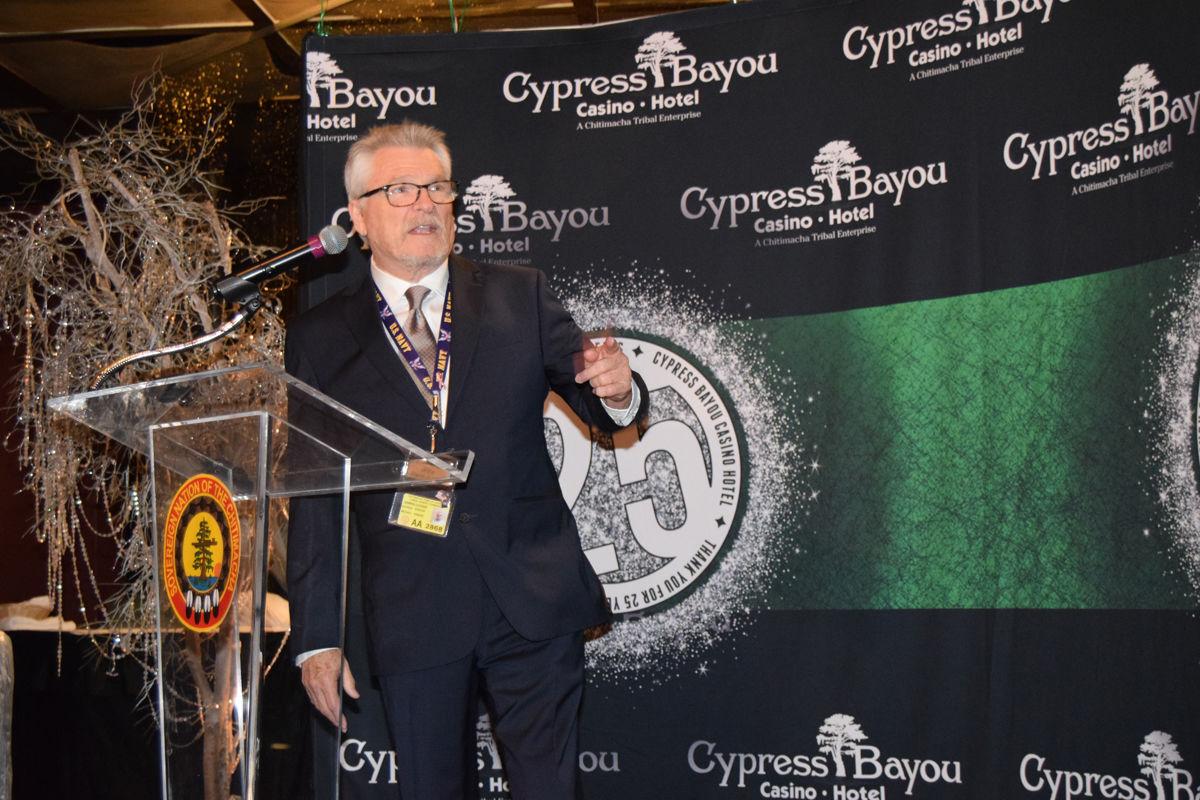 Tribal police in Louisiana are still searching for the man who punched a slot machine  — causing about $500 worth of damage — before fleeing the area in a car. The casino's surveillance cameras caught the suspect in the act.
Chitimatcha Police had no comment on the incident when contacted on Friday.
On January 23, the suspect arrived at the Charenton casino with three other people and after leaving, he walked down Ralph Darden Memorial Parkway, according to a report from KATC TV. The location of the getaway car prevented police from seeing the plate number — it was blocked — and dark conditions similarly kept police from offering a complete description.
All that is known is that the suspect was in a camouflage jacket.
Naked Truth About Casino Suspect
Last June, Terrence Roquemore, 24, of DeBerry Texas, entered the gaming floor at the Diamond Jacks Louisiana casino in Bossier City, butt naked.
When he refused to leave, casino security and several police officers cornered the unclad man, who began hurling chairs and shouting.
A chemical spray did not subdue Roquemore. He tried to flee when officers fired beanbag rounds at him, before tackling him to the ground. His legs were tied and he was handcuffed while slumped over — still unclothed — in a wheelchair. 
In a dirtier story, in 2017, the JACK Cincinnati Casino removed a poker player after he allegedly soiled his pants at the table.
Newer High-Tech Slots Are Fragile
In Queens, New York, gamblers at the Resorts World Casino appeared to be on a slot machine, multi-year damage spree, police sources told The New York Post.
From the its October 2011 opening through the end of last August, police made 491 criminal mischief arrests at the casino, most of those relating to bashing of slot machines.
"They're very fragile, and they're easy to break," a police source said.
In 2012, The New York Times quoted one security guard at the casino, Mike Persaud, that "it happens like three, four times a week, and that's only on my shift."
Marcus Prater, executive director of the Association of Gaming Equipment Manufacturers, told The Times such attacks take place at casinos nationwide. The newer, high-tech machines are especially vulnerable to pricey damage.
It appears many of the culprits are upset after not winning at the slots. So, they take it out on a machine. But it is not only a punch. Sometimes the machines are kicked.
"I quite frankly was somewhat surprised when I saw the numbers," Richard Brown, the Queens district attorney, said about the number of crimes. "The last thing that I anticipated was that we would have patrons punching out the machines. I guess they assume the machines won't fight back."