Poll: Americans Want to Legalize Sports Betting, as Gaming Industry Calls for PASPA Repeal
Posted on: September 28, 2017, 08:00h.
Last updated on: September 28, 2017, 09:34h.
Sports betting has been banned in America in all but four states since 1992, but a new poll shows that the majority of US adults support amending that prohibition.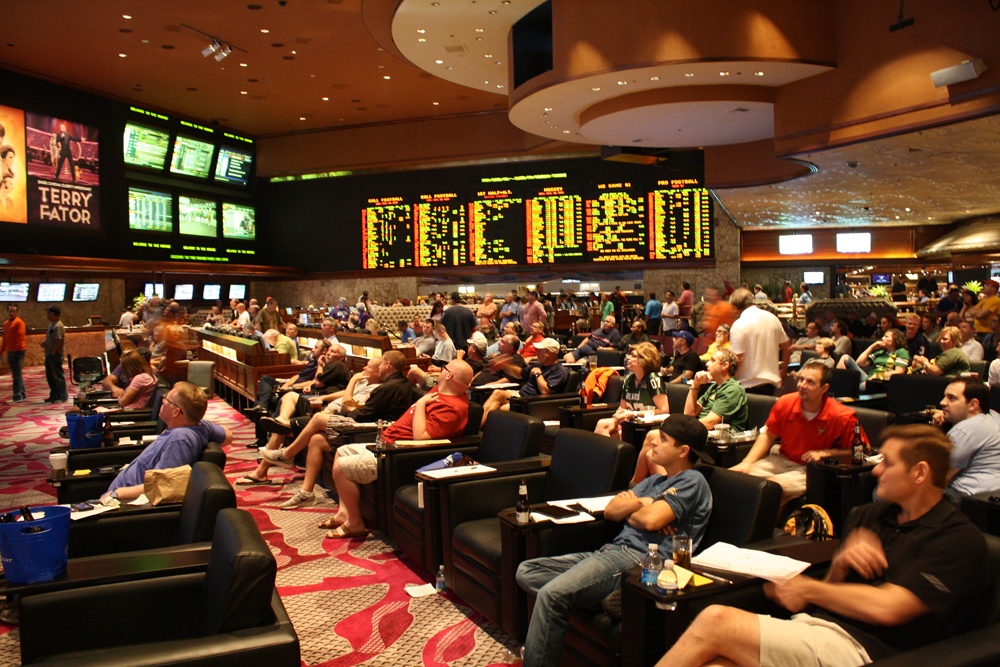 A study conducted by the University of Massachusetts Lowell in conjunction with The Washington Post found that 55 percent of Americans support the legalizing of betting on pro sports. That's a stark contrast from a 1993 Gallup/CNN/USA TODAY poll that found 56 percent in support of banning such gambling.
The new findings also show that just 33 percent of US adults disapprove of attempts to amend the current sports wagering restriction.
Younger citizens want sports betting even more so, with those aged 18 to 49 saying they believe sports gambling should be liberalized at a rate of 62 percent. That could mean that the overall 55 percent number will only increase in the coming years.
"A majority of Americans now favor sports betting, but this is especially true among respondents younger than 50," UMass Lowell Center for Public Opinion Co-Director Joshua Dyck said in a release.
The US Supreme Court will soon review the merits of the Professional and Amateur Sports Protection Act (PASPA) of 1992.
New Jersey has appealed lower court rulings that it doesn't have the right to authorize its horse racetracks and Atlantic City casinos to run sports betting markets. Garden State officials argue the US is violating its own constitution by making a state enforce a rule that the federal government itself doesn't fully embrace.
First and Goal
For much of the gaming industry invested outside of Nevada, one of four states along with Delaware, Montana, and Oregon that was granted immunity from PASPA due to having some form of legal sports betting in 1992, the poll gives advocates more ammo to try and win over Congress. The public opinion shift might allow federal lawmakers to more freely attack the longstanding decree.
"As our industry expanded, we confronted a lot of fears, a lot of concerns, and what time has shown is that those fears and concerns were often misplaced," American Gaming Association (AGA) President Geoff Freeman told The Washington Post.
Daniel Wallach, a gaming law expert who's been closely monitoring New Jersey's sports betting appeal, says advocates are "at the one-yard line, and it's first-and-goal."
Should the US Supreme Court uphold verdicts that New Jersey cannot legalize sports betting, Congress would be the only unit that could change the federal law.
Industry Already Happening
Supporters leading the efforts to legalize gambling on pro sports, which now has NBA Commissioner Adam Silver's backing, point to the fact that millions of Americans are already placing bets through unregulated channels.
In a recent report, Eilers & Krejcik Gaming says legalized sports gambling could generate over $6 billion in annual revenue by 2023. The horse racing industry has also been desperately seeking the right to offer sports wagering, as its thought that sportsbooks would return gamblers to the desolate tracks.
"The only business revenue stream that can save Monmouth Park at the present time is revenue from sports betting," a lawyer representing the fiscally troubled New Jersey track said last fall.
Latest Casino Stocks:
Retrieving stocks data...
Retrieving stocks data...
Retrieving stocks data...
Retrieving stocks data...
Retrieving stocks data...