American Gaming Association Says Industry Needs Modernized, New Technologies Embraced
Posted on: March 7, 2019, 08:18h.
Last updated on: March 7, 2019, 08:18h.
The American Gaming Association (AGA) says new technological advances must be embraced by the gaming industry, as the sector approaches its maturation point.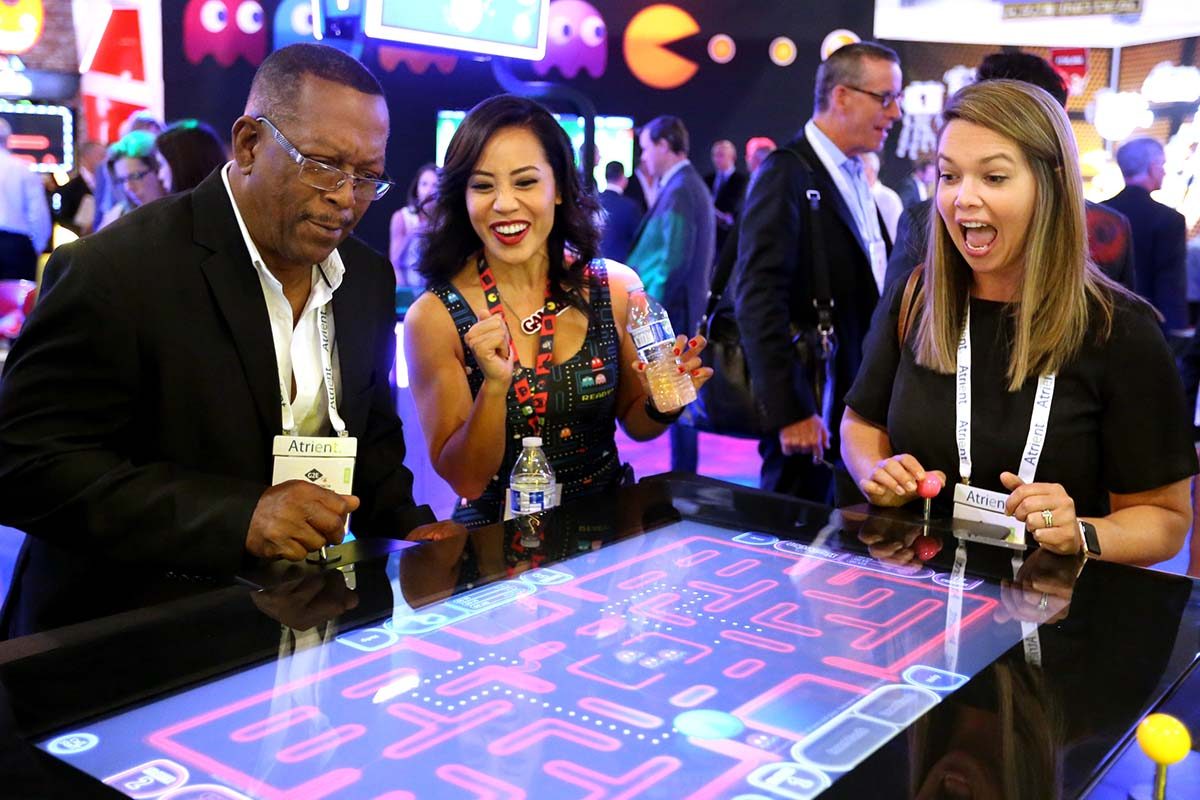 In a white paper released this week, the AGA covers three case studies discussing relevant innovations that should be welcomed.
The first deals with streamlining the shipping and incorporation of gaming equipment and the associated "forest of regulatory requirements." The second study involves allowing gamblers to create a unified wagering account that can be used throughout the casino. The third topic is elevating the threshold of ownership an investor can have before being required to obtain a license.
Change truly is the new normal in our industry, with each year bringing innovative casino games, delivery systems, customer identification processes and more," AGA Senior VP of Public Affairs Sara Slane said in a release. "As technology continues to disrupt the gaming world, regulatory reinvention must keep pace."
"Smart regulatory reforms improve our industry's ability to accommodate changes in the marketplace, provide a seamless experience for consumers, and create greater efficiencies for regulators and businesses," she concluded.
Cases in Point
The American Gaming Association says states with casino gambling would be smart to take a page out of Ohio's playbook regarding equipment.
"One initiative, recently embraced by Ohio, permits 'plug-and-play' shipment of electronic gaming machines." The regulation removes the mandate that gaming terminals be transported in an inoperable condition.
Ohio also doesn't requite a gaming agent be present when such slot machines and table games arrive at a casino. Regulators say neither rule change has altered their oversight, as commission agents verify all machines prior to their first accepted wager on the casino floor.
Another modernization the AGA says casinos across the country should consider is Nevada's "single wagering account" protocol.
Four years ago, the state gaming commission altered its regulations to allow gamblers to combine multiple wagering accounts at a single casino for different play into one account. Previously, a patron needed to open individual accounts for sports betting, online poker, and casino floor play. Nevada officials determined that the appropriate technology was available to link the accounts securely.
The third study – which has been implemented in Pennsylvania and Missouri – increases the ownership threshold in a casino that requires one to obtain a casino license. In the Keystone State, individuals and companies can own up to a 20 percent stake in a gaming venue without going before the control board.
The board has determined that increasing the allowable ownership interest to less than 20 percent would not adversely impact the integrity of gaming," the Pennsylvania Gaming Control Board concluded.
The modification saves time and money for the commission in reviewing minority-interest casino stakeholders.
Millennial Motivation
Nevada's decision to afford gamblers to utilize one vertical wagering account came at the same time the state adopted a directive encouraging "manufacturers to develop and deploy gaming devices … that incorporate innovate, alternative, and advanced technology." The targeted demographic for such terminals is the much sought-after millennial.
The state said the younger generation is more tech-savvy than its predecessors, and technology plays an integral part in their lives.
"Regulators in the more than three hundred US gaming jurisdictions – forty states plus tribal entities – have to adapt their requirements to new games, new game delivery systems, new financial relationships, new customer identification processes, and new data management systems," the AGA summarized.