Amaya Sets Parameters with CEO David Baazov and Withholds Revenue Projections as Takeover Talks Continue
Posted on: March 3, 2016, 12:47h.
Last updated on: March 3, 2016, 12:48h.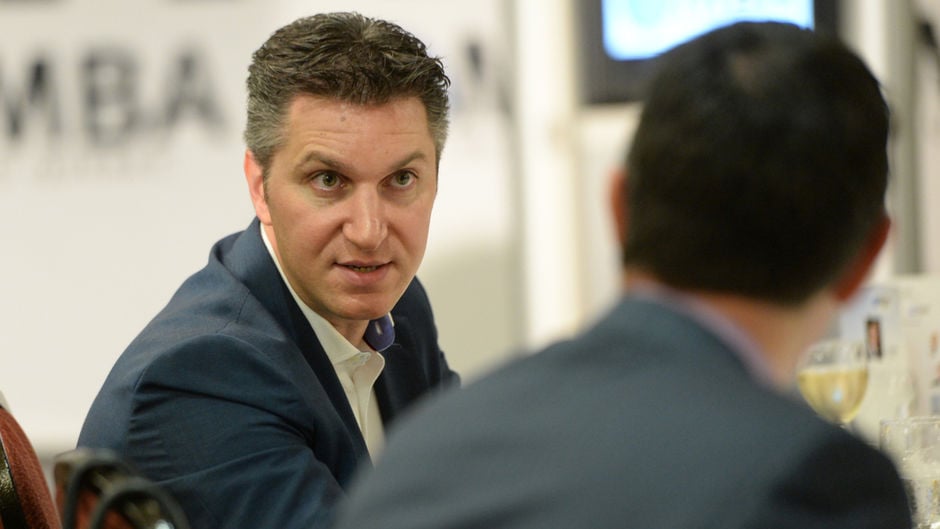 Canadian gaming operator Amaya Inc. has released a cautionary statement to investors this week. In it, the company reveals that the Montreal-based company will not be producing "earnings guidance" with respect to its 2016 financial performance, in light of CEO David Baazov's continued takeover negotiations with the firm.
While Baazov and his unannounced partners haven't officially made a proposal to take the company back private, Amaya said its Special Committee assigned to handle the arbitration, along with its Board of Directors' Audit Committee, came to the conclusion that publishing fiscal projections would not be in its own best interests.
"The Board established the Special Committee after Mr. Baazov notified the Board on January 31, 2016 of his intention to make a proposal to acquire Amaya for C$21 ($15.65) per common share in cash," Amaya said in a press release this week. "The Special Committee has appointed Barclays Capital Canada Inc. to act as financial advisor to the Special Committee . . . to assist in considering any proposal that may be forthcoming, as well as other alternatives that may become available to Amaya."
Amaya also announced that it has implemented restrictions on how its CEO handles confidential information during the discussions. Specifically, Baazov is prohibited from sharing such intelligence with any outside potential partner.
Share Value Impacted
The news that Amaya won't be publishing quarterly revenue estimates moving forward might seem insignificant, but the truth is, the development poses serious risks to its overall share value.
Traded on both the Toronto Stock Exchange in Canada and NASDAQ in the United States, guidance reports on a company's future earnings "can have a major influence over analyst stock ratings and investor decisions to buy, hold, or sell" according to Investopedia.
Amaya stock unsurprisingly fell on Wednesday on the news of guidance being omitted for the time being. Shares dropped by 2.49 percent on NASDAQ to a closing price of $14.47.
No Parental Guidance 
The company foregoing forecast earnings isn't all bad news, though. In fact, in hindsight, it would have actually been good if Amaya hadn't released that information in 2015.
Last August, during its second quarter results, Amaya reaffirmed its year-long 2015 income projections, a decision that would come back to haunt the gaming company in November.
Blaming everything from the strengthening dollar compared to the Euro to the severe economic slowdown in Greece, Baazov fessed up that his company was going to fall 13 percent short of those approximations.
Amaya shares plunged 32 percent on the news shortly thereafter. In just six-and-a-half hours of trading, Amaya went from a valuation of $23.56 to $15.99.
Baazov, who founded Amaya in 2004 and primarily focused on business-to-business gaming solutions before attracting investors for the $4.9 billion takeover of Rational Group and its subsidiary PokerStars, today owns 18.6 percent of Amaya's outstanding shares.
His expected offer of $15.65 per share to take the company off the public exchanges and private once again values the organization at around $2.8 billion. Perhaps not so ironically, that's just under the $2.9 billion Deutsche Bank, Barclays, and Macquarie Capital provided in credit financing to Amaya for the Rational buyout.
Most Read