Amaya Gets New Jersey DGE Regulatory Approvals, Meaning PokerStars and Full Tilt Can Now Move Full Steam Ahead
Posted on: October 1, 2015, 09:18h.
Last updated on: October 1, 2015, 09:26h.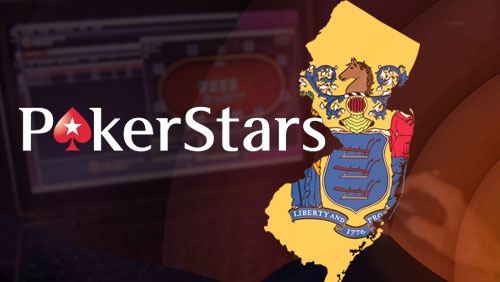 Amaya Inc. has at last received its New Jersey license, which means PokerStars and Full Tilt will be winging their way back to Garden State residents very soon.
The regulatory approval comes almost four and a half years after the two sites' US operations were shut down by the Department of Justice on April 15, 2011, on the day now infamously referred to as "Black Friday."
The news, announced by Amaya late Wednesday, comes at the end of an intense and protracted period of scrutiny by the New Jersey Division of Gaming Enforcement (DGE), a process that's lasted over a year.
But the company did promise it would make a September deadline for its Garden State comeback, and squeaking in just under the wire at end of day on September 30, it did just that.
The DGE conducted sworn interviews with more than 70 individuals and visited around a half-dozen international jurisdictions in its leave-no-potentially-troubling-stone-unturned investigation into every aspect of Amaya's dealings before it would grant the golden license.
PokerStars Acquisition Under the Microscope
Under particular scrutiny was the post-acquisition corporate structure of Amaya following the takeover of PokerStars in the summer of 2014, and presumably the suspicion of improper trading patterns in the lead up to the deal.
New Jersey has a history of strict regulatory oversight and last week DGE president Dave Rebuck vowed that he would not be "the first person to sabotage the work of this Division," over the PokerStars/Full Tilt question.
Amaya, it seems, came up clean on all fronts and will soon be sporting the DGE newly launched seal of approval logo.
"We are very pleased to add New Jersey to the long list of regulated markets that have found PokerStars and Full Tilt suitable to offer real-money online gaming. I want to thank the DGE for their thorough and fair review of our business," said Amaya CEO David Baazov in a press release.
Tainted Assets
PokerStars first tried to enter the New Jersey market, pre-Amaya days, through its attempt to purchase the now defunct Atlantic Club casino in early 2013, but the deal ultimately fell through. Its subsequent license application was suspended by the DGE, which said that the company would need to demonstrate "significantly changed circumstances" in order to be reconsidered.
PokerStars was still tainted by its activity in the US after the Unlawful Internet Gambling Enforcement Act of 2006 (UIGEA) had prohibited online gambling transactions, and despite making financial reparations to the US government, its status as a "bad actor" remained.
The Amaya acquisition offered the company a fresh start with the DGE, while New Jersey began to realize that it needed PokerStars to make its online poker offerings appealing enough to the masses to bring in the anticipated dollars its pre-gaming studies had promised.
It's hoped that the brand will increase the visibility of online poker as a whole and its presence in New Jersey will help to expand a market that has fallen well short of expectations.