Amaya Gaming Expands, But Ends Year in the Red
Posted on: May 5, 2013, 05:50h.
Last updated on: May 13, 2013, 08:41h.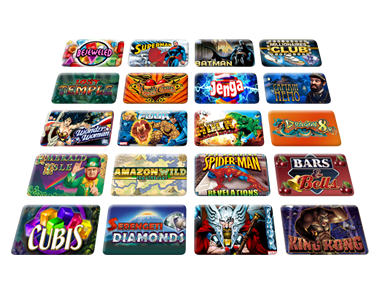 Montreal-based Amaya Gaming Group Incorporated, an entertainment solutions provider for the gaming industry, has released financial results showing an increase of just below 292 percent in overall revenues for the last three months of 2012 to $37.19 million (Canadian).
The gaming firm announced that its adjusted earnings before interest, tax, depreciation and amortization for the fourth quarter of last year reached $16.74 million, showing a year-on-year increase of around 391 per cent. However, the net earnings of Amaya Gaming fell from a profit of $2.88 million for the same period in 2012 to $711.309 in the red.
Profit and Loss
Amaya reported an overall increase of almost 316 per cent in revenues year-on-year to $76.43 million, and revealed total earnings of $23.11 million before interest, tax, depreciation and amortization, but regardless posted an overall business loss of $7.11 million for 2012, increasing the deficit of $1.92 million of 2011.
"The past year has been transformational for Amaya," explained president and chief executive officer for Amaya Gaming, David Baazov. "We expanded dramatically in Europe by increasing the licensee base of our subsidiaries Chartwell and Cryptologic.  Cryptologic went from a net loss in the first half of 2012 to a significant contributor of income for Amaya Gaming by the end of 2012."
He went to explain that Amaya Gaming also acquired gaming machine supplier Cadillac Jack, as well as business-to-business poker network provider Ongame, which has given the firm a stronger presence in the U.S. market.
"We now have the technology to address the growing trend toward convergence in our industry, with operators increasingly looking to offer physical, virtual and mobile gaming products and experiences to their customers," continued Baazov.
Baazov also stated that the firm is now firmly focused on strengthening their foothold through strategic partnerships throughout the U.S. as the evolution of online gaming continues to gather pace.
"Additionally, we expect to realize synergies from our acquisitions of Ongame and Cadillac Jack as we did with Cryptologic, including growing their respective customer bases in various jurisdictions."
All in all, despite the disappointing revenues acquired over 2012, Amaya Gaming is now feeling better positioned than ever, and is ready to take on 2013 and all of the new challenges and opportunities it will bring to the gaming world.