Amaya CEO Rafi Ashkenazi Modifies Corporate Vision, Name Change Possible
Posted on: March 24, 2017, 12:00h.
Last updated on: March 24, 2017, 12:22h.
Amaya CEO Rafi Ashkenazi has a different vision in mind than his predecessor, and with founder David Baazov now removed from the Canadian gaming conglomerate, the new boss is in full control.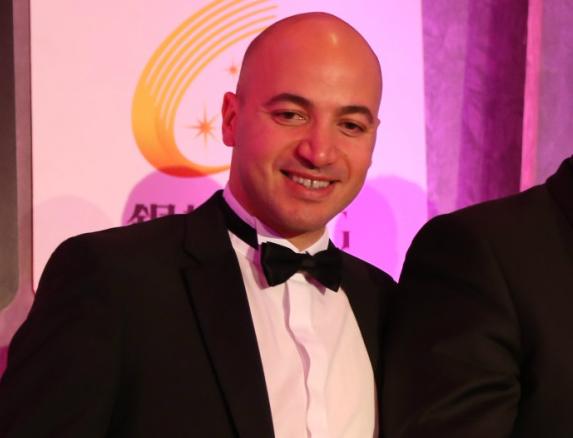 Ashkenazi is focused on finding the perfect balance of lessening the company's volatility while maintaining a growth strategy. That's a stark contrast from Baazov who had little qualms in taking big risk.
Baazov founded Amaya as a business-to-business gaming supplier. The Montreal-headquartered company became a major player when it acquired the parent organization of PokerStars in June of 2014 for a whopping $4.9 billion.
Speaking with Bloomberg this week, Ashkenazi says he's focused on diversifying Amaya's portfolio and is actively pursuing other businesses.
"We are very open to acquisitions," the CEO explained. "Probably from the second half of this year, I can be much more focused on finding ways to grow the company, not necessarily organically."
Investors Rejoice
Traded on NASDAQ, Amaya stock has been an incredibly unstable investment over the last 24 months. Baazov was hit with insider trading allegations that led to his resignation, and the company posted disappointing earnings stemming from its poker product.
All the while, Baazov was trying to take back control of the company he founded in 2004. With the former executive now no longer pursuing ownership, Ashkenazi is in the driver's seat. And investors like what they're seeing.
In mid-January, Amaya was trading as low as $13.30. Today, shares are going for nearly $17.
The company has ventured into the general online casino business and daily fantasy sports, and is currently excited about its sports betting product.
"We are starting to see organic growth," Ashkenazi told investors during a conference call this week. "Our casino offering exceeded expectations . . . and we continued to build and develop our sportsbook."
What's in a Name?
Ashkenazi says his leadership is about actively managing risks. "I always plan for the worst and I always try to be ahead of the curve."
As Amaya embarks on its next chapter, Ashkenazi says a new name might be in store, though he didn't reveal any possible monikers.
Baazov, once one of the most up and coming gaming executives in the world, tarnished the Amaya brand with his alleged insider trading. With new leaders in control, a refreshing of the company name might just make sense.
Amaya's greatest risk is of course poker, the $4.9 billion asset it's still paying on. Revenues from internet poker are minimal in the US due to the game largely being outlawed in all but three states.
But there's a bit of optimism for online gambling now that Donald Trump is president. The former casino tycoon is a friend to the gambling industry, and also an advocate of states' rights.
However, new US Attorney General Jeff Sessions did tell Congress he was concerned over the 2011 Wire Act interpretation reached by the Department of Justice that essentially opened up the possibility of online gambling.