Amaya CEO David Baazov Says PokerStars New Jersey Coming Q3 2015
Posted on: March 31, 2015, 02:59h.
Last updated on: April 1, 2015, 11:45h.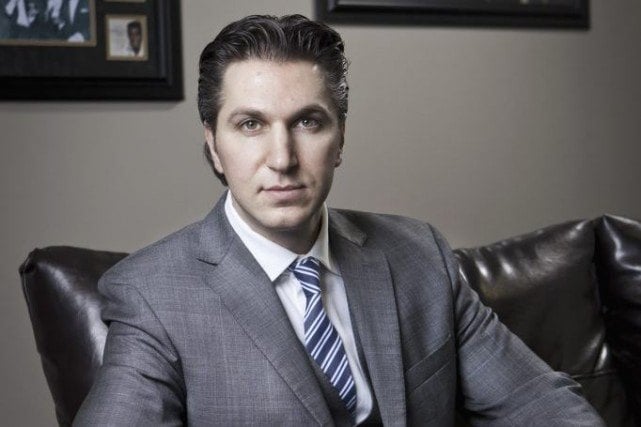 It's big news for online gamblers and poker players: Amaya Inc. CEO David Baazov says that he expects PokerStars to enter the New Jersey market by the third financial quarter of 2015.
Baazov was commenting on the company's record 2014 Q4 revenues of a 371 percent spike to $688 million for the period ending December 31 when he dropped the bombshell. Eighty percent of that revenue came from its new B2C Rational acquisitions.
"As it relates to New Jersey, I would say that we feel that this is coming…we would expect to receive and launch in the next quarter," said Baazov, who later clarified he was referring to the third quarter, meaning PokerStars could be live in New Jersey by the fall.
This is the first time that Amaya has made any comment relating to PokerStars' long-awaited entry to the New Jersey market, and the participation of the online poker giant is expected to offer a huge boost to the state's stuttering Internet poker industry.
PokerStars to Roll Out Sports Betting
For the moment, though, Amaya's sights are fixed beyond New Jersey, on markets in Europe and Asia, where it looks to nurture its newfound B2C operations.

"PokerStars intends to continue to grow its core poker business through geographic expansion, new and innovative marketing campaigns, including exciting global celebrity endorsements and promotions, and continued innovation in games and technology to improve the consumer experience and attract new players to the game and our other offerings," announced Baazov.
He also outlined the company's plans to roll out sports betting on the PokerStars platform in selected markets within the next few days. This will complement the casino games platform that was launched to PokerStars players at the end of last year, a move that Baazov told shareholders had out-stripped predictions.
"Thus far, we have seen cross-sell rates and revenue yields above our expectations, with a significant majority of the casino spend coming from new deposits to the platforms," he said. "We anticipate the launch of sports betting in certain markets in the coming days with an expansion across the network to take place through the first half of 2015."
Sale of B2B Assets
Now that the company is concentrating on what are now its core business-to-consumer (B2C) offerings and focusing on the growth of PokerStars globally, it has recently offloaded some of its B2B casino tech assets. On Monday, Amaya announced the sale of slot manufacturer Cadillac Jack to Apollo Capital Management for CAD $476 million.
Baazov took the opportunity to announce that the company, traditionally a B2B software and technology provider, has "completed our transformation into an online consumer technology leader in 2014 with the successful integration of PokerStars and Full Tilt into Amaya."
He also announced that the business, which has floated on the Toronto Stock Exchange, had applied to be listed on the NASDAQ, as befitting a "leading global, online consumer technology company."