Alabama Gambling Expansion Tabled for 2015
Posted on: August 25, 2015, 02:30h.
Last updated on: August 25, 2015, 02:32h.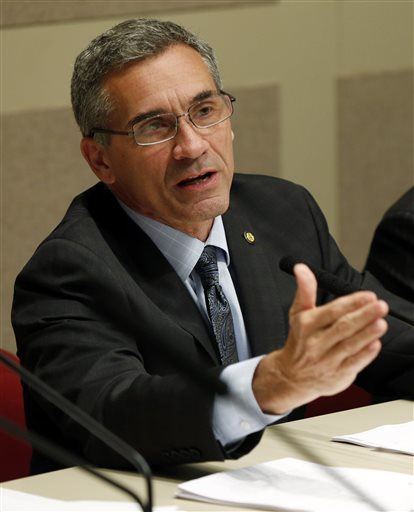 Many Alabama legislators want gambling expansion in their state, and it seems like much of the public might be on board as well.
But despite a reasonable level of support for such a movement, it looks like any attempt to add a lottery or other gambling options to the state menu will have to wait until next year.
Alabama Senate President Pro Tem Del Marsh (R-Anniston) announced that he would not attempt to advance a bill that would allow for a statewide vote on allowing a lottery and potentially casinos there during an upcoming special session of the legislature.
Bill Would Have Allowed for Vote on Lottery, Racetrack Casinos
Marsh pushed the bill during both this year's regular session, as well as a first special session, but will not do so in a second one. The measure, a proposed amendment to the state constitution, would have allowed for a statewide lottery and for the four greyhound racing tracks in Alabama to host casino games.
The decision comes as Alabama's legislature has been debating ways to make up for a shortfall in its budget's General Fund. While standard ideas, such as tax increases or cuts in state services, have been floated, Marsh and some others had pushed the introduction of gambling as a proposed solution that could generate new revenues.
However, Governor Robert Bentley has strongly opposed adding a lottery or casino gambling to the state, saying that new revenues would have to come through tax increases instead.
"The governor said in the last Special Session that gambling got in the way," Marsh told Yellowhammer News. "I'm taking that argument off the table. I've decided not to offer the legislation, although I think it's a choice the people of the state want."
Poll Showed Strong Support for Gambling Vote
Marsh has some evidence behind his claim that the people of Alabama may want to see more gambling in the state, or at least have the chance to vote on whether new gaming options should be allowed.
In a recent poll conducted by TargetPoint Consulting on behalf of the Alabama Jobs Foundation, 89 percent of Alabamians favored a vote on gambling, while 80 percent were in favor of a lottery if the proceeds went towards education.
Marsh said that while the legislation would take some time to generate revenue, it was a better solution than raising taxes, a path opposed by about two-thirds of respondents in the poll.
"This gaming piece of legislation I have will not solve this year's budget problem," Marsh said following the poll. "I think we all agree that if we had this in place, it will contribute and help solve future budget problems."
While Marsh has backed off of his plan to introduce legislation during the upcoming session, there still may be an attempt to move forward with some form of lottery legislation. State Senator Paul Sanford (R-Huntsville) plans to introduce his own version of the lottery bill, which Marsh has said he won't offer any resistance to.
But assuming that gambling isn't seriously considered as an option for dealing with Alabama's budget shortfall, Marsh says that only three viable options remain: an increase in taxes, cuts to departments covered by the General Fund, or moving revenues from the Education Trust Fund into the General Fund.
"Those are your choices," Marsh said. "It will be interesting to see where the appetite is when we get in."