After One Bermuda Resort Loses its Casino Partner, Another Concerned About Future
Posted on: January 24, 2023, 11:03h.
Last updated on: January 25, 2023, 01:37h.
Now that one of the first two planned casinos in Bermuda has lost its casino partner, another wants to avoid the same fate. It apparently took the loss of Century Casinos for everyone to realize that it's time to take action.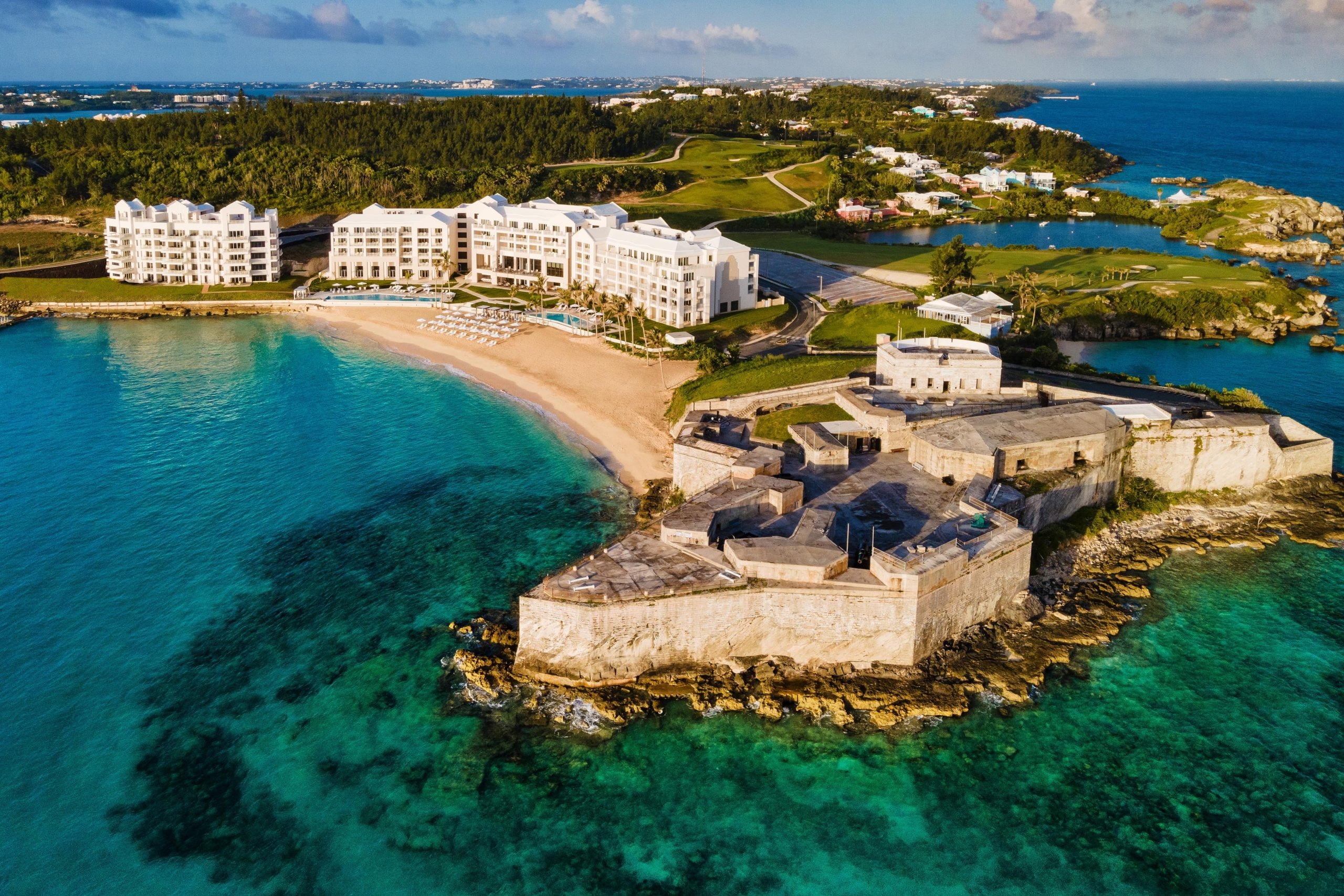 A week ago, Century Casinos announced that it was giving up on its dreams of running a casino at the Hamilton Princess & Beach Club resort. Peter Hoetzinger, the casino operator's president and CEO, acknowledged that the lack of progress by government officials on creating the rules was one of the primary reasons.
Now, according to The Royal Gazette, the other resort hoping to host a casino, the St. Regis Bermuda Resort, is scrambling to keep its plans intact. "Urgent discussions" are coming next week in order to make something happen.
Time to Light a Fire
The Royal Gazette reports that representatives from the resort's parent company, Marriott International, are making plans to visit the island nation. The purpose of the visit is to discuss the property's casino. But what will transpire next is anyone's guess.
It isn't clear if Marriott representatives will meet with government officials, including the Bermuda Gaming Commission (BGC). Absent a discussion between those agencies and Marriott, it doesn't seem likely that much progress will be made.
Bermuda first set out to allow casinos when the government passed legislation in 2016. Almost immediately, plans were in place to have two casinos, one at Hamilton Princess and another at St. Regis.
However, everything slowed down after that. The BGC needs to create the framework for gambling on the island. But all of the pieces still aren't in place.
There are rumors that the delay could be because of David Burt, the Premier of Bermuda. The Royal Gazette asserts that "industry insiders" have called his relationship with the BGC a detriment to outside investment.
Others believe the delay could be a matter of bureaucratic logistics. Bermuda is reportedly having difficulty getting its banks to cooperate, as they want casinos to be independent. The BGC, on the other hand, is concerned about undue influence by government officials.
The banks are also concerned that there's no profit for them in casinos, exacerbating the situation. A government spokesperson reportedly said recently that none of the four registered banks in Bermuda is willing to become the country's go-to financial institution for the casino industry.
No Closer to Resolution
Regardless of the reasons behind the delays, it's obvious that something is holding up the process. Whether it's the BGC's unwillingness to move forward without ensuring against government interference — as former chairman Alan Dunch asserted — or a bank unwilling to take the lead, there are several possibilities.
Or, as one local put it on social media, perhaps it's because Bermuda moves at a different pace. The unknown person said it took 20 years for the country just to create a new public bus schedule. That person doesn't expect St. Regis to bring its casino to life before 2026.
In the meantime, Bermuda will have to figure out other ways to settle its economic issues, and gamblers will continue to seek other options.
In 2017, Burt, who became Premier in July of that year, called the new legislation "very simple" and promised to "do it right" to show off Bermuda's capabilities. However, it appears that moving forward with gambling in Bermuda isn't as simple as he expected.