African Gambling Conference Highlights Continent's Massive Potential Growth
Posted on: March 13, 2016, 10:00h.
Last updated on: March 11, 2016, 04:00h.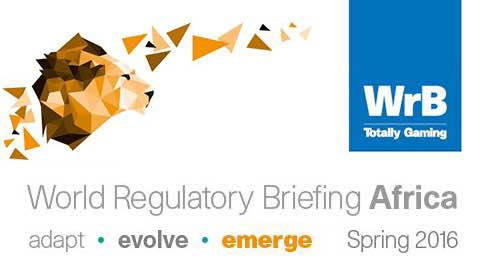 The African gambling market is currently in the midst of a continental boom.
From traditional land-based casinos to Internet gaming, multiple countries located on the world's second-largest continent are now catering to the gambling demographic through various means.
Though its difficult to pinpoint just how large and profitable gaming is in Africa as a whole, there's no disputing that the region's more than one billion residents have taken a liking to betting over the last few years.
The rise has led London-based Clarion Events to schedule the inaugural World Regulatory Briefing Africa (WrB Africa). The two-day conference will take place April 11-12 in Lagos, Nigeria.
"The region is known for its troubles and government issues, but this market is in its growth stage." Clarion Events Producer Curtis Roach told VentureBeat recently. "Nigeria is a leader in this market, and it has a lot of investment dollars."
Nigeria vs. South Africa
Roach and Clarion Events believe they're hosting the African gaming summit in the country that is leading the way in gambling, even though it's home to only three casinos, one in the capital Abuja and the two others in Lagos, Nigeria's largest city.
"The Nigerian gaming industry is an evolving one and gradually expanding," Roach said. "It's hard to say on the size . . . but we have some people doing research papers, and Nigeria is definitely the leader."
Another firm doing some research is PricewaterhouseCoopers (PwC), one of the Big Four auditors and the largest professional services firm in the world. PwC argues that while Nigeria has indeed emerged as a leader in African gambling, South Africa remains king in the region.
South Africa's gambling market generated $1.9 billion in revenue in 2015, considerably more than the roughly $50 million Nigeria produced.
Although the numbers speak for themselves, PwC did concede that South Africa will be sluggish in growth through 2018. Considering SA is producing nearly $2 billion in gaming from just 53 million residents, Roach is correct in identifying Nigeria's prosperous potential, as 174 million citizens call Nigeria home.
Poverty and Gambling: Odd Bedfellows
The majority of African countries are devastatingly poor, of course. So how well does that bode for an emerging gaming market?
According to The Hunger Project, 214 million people living in Sub-Sahara Africa are undernourished. That includes 88 percent of all children and 60 percent of all infected HIV patients who reside in Africa, to boot.
The average Nigerian makes just $2,800 annually, while the middle-class worker in South Africa earns around $13,200. That doesn't leave much money left over for gaming, but South Africa's National Responsible Gambling Program says the industry is dominated by recreational gamblers and isn't further hampering already poor demographics.
Extensive human rights issues still remain in numerous African countries, and gambling laws aren't always cut and dried. Therefore, before traveling to an African country, foreigners should make sure they have a thorough understanding of the area's gaming laws. And the law isn't all you have to fear in some countries.
Just last month, a Tanzanian man was stoned to death by an angry mob of fellow players for killing two casino employees in Kenya after he lost $300.
While online gaming is illegal in South Africa, it's still widespread. But offenders, both gamblers and operators, face up to 10 years in prison should they be found guilty.
Roach and Clarion are optimistic that the conference next month might help countries see the advantages of brick-and-mortar and iGaming legislation, though.
"Thirty-five of the 47 economies in Sub-Saharan Africa implemented at least one (gaming) reform making it easier to do business in the past year," Roach attested.