Accused Venetian Casino Exec Shooter Anthony Wrobel Planned Getaway, 'Good Old-Fashioned Police Work' Credited for Arrest
Posted on: April 20, 2018, 08:14h.
Last updated on: April 20, 2018, 08:26h.
Anthony Wrobel remains behind bars this morning in Vega, Texas, where he was arrested early Thursday morning after being on the run for 3 1/2 days.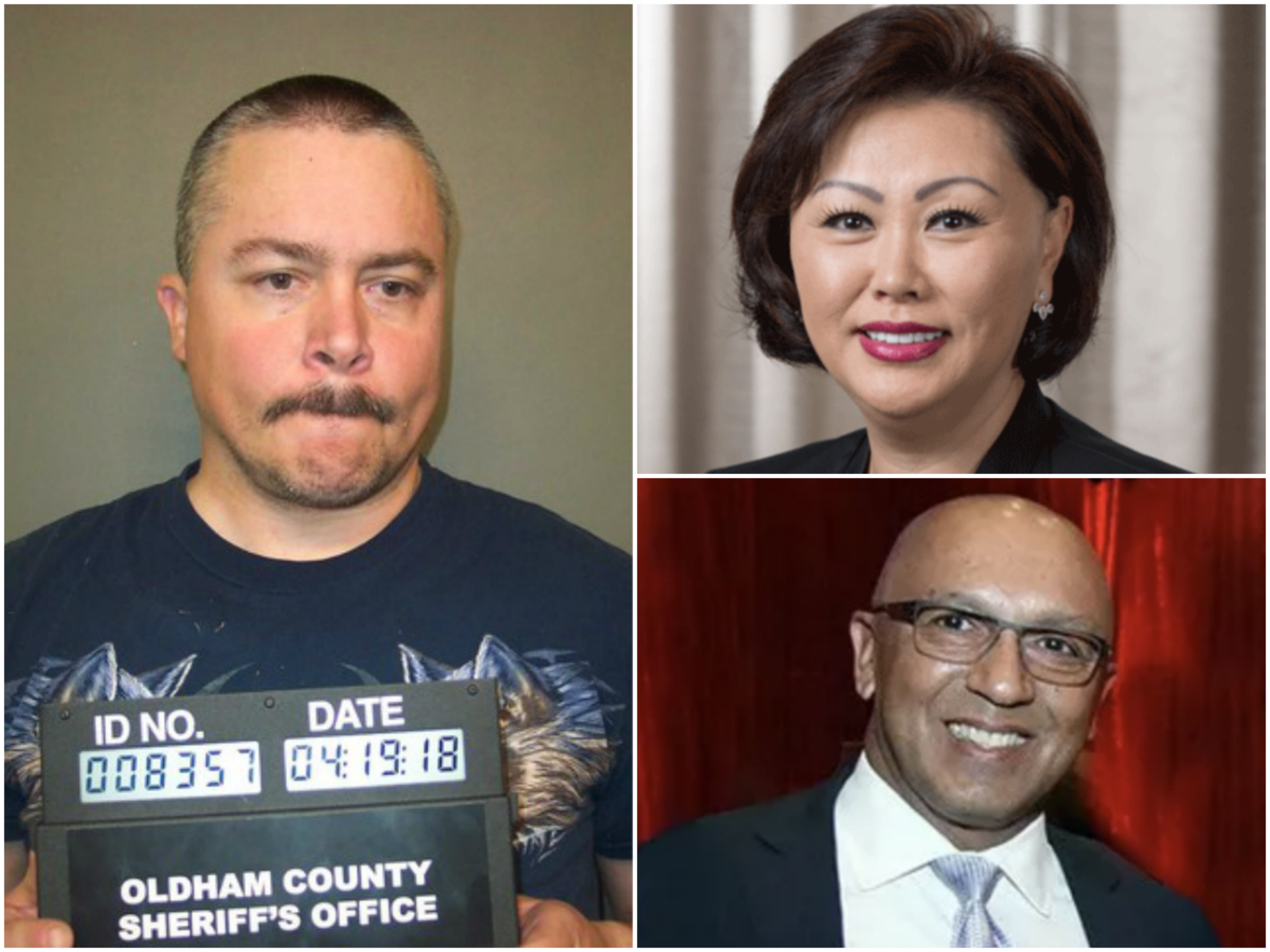 Without "good old-fashioned police work," the fugitive suspected in the killing of a Las Vegas Sands executive and attempted murder of another might very well still be at large. That's according to Metro Police Captain Robert Plummer, who credited local law enforcement in the small Texas town for finding Wrobel around 3:30 am Thursday morning, crashed out in his car at a rest stop along Interstate 40.
Though the FBI and Las Vegas Metro — the 13th-largest city police force in the nation — were frantic to pinpoint Wrobel's whereabouts, it was the Oldham County Sheriff's deputies in the Texas Panhandle town not far from Amarillo who ultimately captured the suspected killer.
"Let this case serve as a reminder to anyone who thinks they can commit a crime, go on the run and get away with it. The long arm of the law has a great reach and we will find you," Plummer concluded.
Metro detectives traveled to Texas to interview Wrobel on Thursday, and are expected to extradite him back to Las Vegas following his arraignment.
Sands VP of Casino Operations Mia Banks was killed in the attack. Executive Director of Table Games Hector Rodriguez was admitted in critical condition, but has since improved to "stable" at Las Vegas' Sunrise Hospital, where he continues to heal.
Anthony Wrobel has been charged with first-degree murder, attempted murder with a deadly weapon, battery with a deadly weapon, and unlawful flight to avoid prosecution.
Because Wrobel's first-degree murder charges include the added aggravated factors as laid out by Nevada law of "knowingly [creating] a great risk of death to more than one person by means of a weapon, device or course of action which would normally be hazardous to the lives of more than one person," prosecutors could potentially pursue the death penalty under Nevada's capital punishment statutes.
Planned Getaway
Wrobel — a 14-year veteran table games dealer at the Venetian until the time of the shootings — was reported by co-workers to be upset at his superiors for reductions in dealer pay. Plummer also told media that a note was found inside his Las Vegas apartment that "talked about displeasure with … management at the corporation."
The Sunday picnic at Sunset Park was apparently premeditated, and Wrobel had thought through his escape plans.
Metro says the former dealer planted a 1998 Cadillac at McCarran International Airport — which sits very close to Sunset Park — three days in advance. After fleeing the shooting scene in a black and purple Dodge Charger, the suspect switched cars at the nearby airport's parking garage to divert law enforcement, leaving much, but not all, of his firearm arsenal behind.
Metro located the Dodge not long after the shooting, but Wrobel was long gone.
At some point during his more than 800-mile escape, the 42-year-old stole a Utah license plate off a vehicle and put it on his Cadillac. It would be those plates that led to his arrest after an Oldham County officer ran the numbers after spotting the car at the interstate rest stop and discovered the tag had been stolen.
After calling for backup, officers approached the vehicle where Wrobel awoke and reportedly reached for his gun, but then put it down and surrendered. Police found two high-capacity magazines in the vehicle as well.
Sands Donates Reward
Las Vegas Sands had offered up a $50,000 reward for anyone providing information that led to Wrobel's arrest.
"All of us continue to mourn the loss of Mia Banks," Sands said in an issued statement. "We hope this news provides some solace for everyone impacted by this tragic event. We are happy to share that Hector Rodriguez's condition continues to improve and we look forward to the day that he is released from the hospital."
Since police were not tipped off regarding Wrobel's location, Sands says it will instead donate the money to the National Law Enforcement Officers Memorial Fund. The non-profit's mission is to increase public support of police and commemorate those who died in the line of duty.