Absolute Poker's Scott Tom Takes $300,000 Plea Deal as DOJ Closes Books on 10th of 11 Black Friday Defendants
Posted on: July 18, 2017, 05:53h.
Last updated on: July 19, 2017, 09:22h.
Scott Tom, founder of disgraced online poker site Absolute Poker and former Black Friday fugitive, has accepted a $300,000 plea deal with federal prosecutors.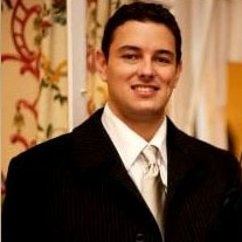 Tom, who turned himself in to US authorities in February after nearly six years living in exile in Barbados, will plead guilty to a single misdemeanor charge of being an accessory after the fact in the transmission of wagering information. This charge could've carried a maximum one-year prison sentence, followed by another year of supervised probation.
That's a picnic, however, compared to what he faced under multiple felony charges listed in the Black Friday indictments of April 2011. The US Department of Justice originally charged Tom with multiple counts related to illegal gambling and conspiracy to commit money laundering.
With this plea deal, Tom becomes the second-to-last person facing a Black Friday indictment to resolve their criminal case.
Isai Scheinberg, former owner of PokerStars and the first person named on the Black Friday indictments, still has yet to conclude his dealings with the DOJ.
Scheinberg did, however, work with the DOJ to help pay back poker players affected by Black Friday, and has since sold his interest in PokerStars, which eventually was bought by Amaya, Inc., a Canadian company, for more than $4 billion.
The lead DOJ prosecutor of Tom and other online poker operators was Preet Bharara, a highly successful US Attorney General for the Southern District of New York who was controversially dismissed by President Donald Trump in February.
Black Friday Indictments
On April 15, 2011, the DOJ shut down the three largest online poker sites serving the US market, FullTilt, PokerStars and Absolute Poker's CEREUS network. They were accused of, among other things, tricking banks into processing billions of online poker transactions in violation of the Unlawful Internet Gambling Enforcement Act.
Eleven in all were indicted, including Tom and his step-brother Brent Beckley, who received a 14-month prison sentence in 2012, which he has since served.
Absolute Poker collapsed shortly after Black Friday, owing its players millions of dollars that were not available after the DOJ liquidated its assets. Most AP players had given up hope of ever seeing their online bankrolls again. But in April, Acting US Attorney Joon Kim announced that a process would begin to "compensate eligible victims of a fraud committed by Absolute Poker."
Justice Served?
Prior to PokerStars' sale to Amaya, its owners had negotiated a deal with the DOJ to forfeit $540 million to US authorities. In a complex arrangement, this allowed PokerStars to acquire Full Tilt while covering its debts to players.
Full Tilt's US victims have received some $118 million in reimbursements from this fund and the remainder will now be used to settle outstanding AbsolutePoker balances. This could be as much as $60 million, by some estimates.
While the arrangement provides some long-delayed compensation for players who see Tom as the culprit responsible for their financial misfortunes, to them it does not necessarily represent justice. On various online forums, these players wanted to see further investigation of Tom's involvement in the "Potripper" super-user scandal, unearthed by the 2+2 forums in 2007.
There is compelling evidence to suggest that a super-user account that bilked players of millions was controlled by top the top brass at AP, including Tom himself.
These questions, however, are unlikely to be answered as the DOJ shows a willingness to settle Tom's case and close the books on Black Friday prosecutions.