2024 Los Angeles Olympics Odds Improve Following Budapest's Withdrawal
Posted on: February 24, 2017, 09:11h.
Last updated on: February 24, 2017, 09:25h.
The 2024 Los Angeles Olympics organization saw its odds of landing the Summer Games greatly improve this week, after Budapest officially withdrew its bid to host the quadrennial spectacle.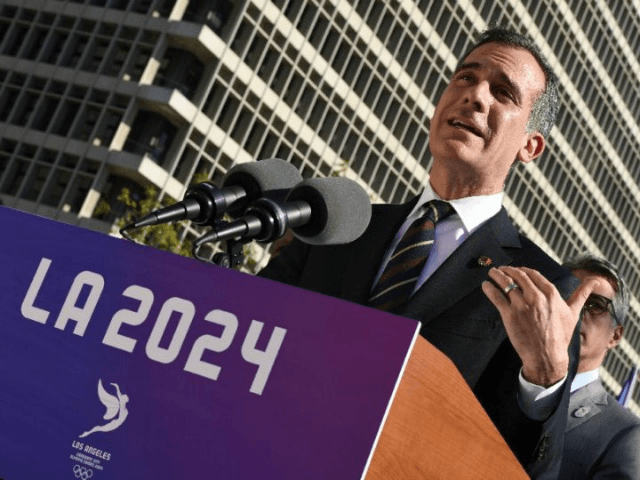 With Hungary out, only Paris remains in the City of Angels' way in bringing the Olympics back to Southern California for a third time. Los Angeles previously hosted the games in 1932 and 1984.
Though it's down to L.A. and Paris, oddsmakers believe the French capital has the upper hand. British sportsbooks taking bets on the winning host thinks Paris will eventually receive the International Olympic Committee's (IOC) blessing.
Online betting platform Ladbrokes puts the City of Lights at 2-5, and Los Angeles at 7-4. Coral lists Paris at 4-9 and LA 7-4. Betfair is in agreement with thinking the US will lose out on bringing the world's best athletes to California.
Budapest's decision came as a result of a petition that was signed by more than 250,000 people, demanding that the city drop its bid.
"We have been forced to give up the fight," the Budapest 2024 committee said in a statement. "It is impossible to explain how sad and disappointed we are."
Budapest's removal is the third city to exit the 2024 bidding process. Hamburg retracted its nomination in November of 2015, and Rome departed last fall. Tokyo will host the 2018 Summer Olympics, and then the games return to Beijing in 2020. The IOC will announce the 2024 host in September.
Fewer Contenders
The days of cities clamoring to win the hosting rights to a summer or winter Olympics are long gone. Absorbing the exorbitant cost of throwing such an exhibition is simply not affordable for much of the world.
Prior hosts like Sochi and London are still paying for their llong-gone Olympics. Security costs have greatly escalated over the decades, as the games have become an obvious potential prime target for terrorists.
The IOC's recent efforts to host an Olympics on every inhabitable continent largely backfired in 2016 with the games in Rio de Janeiro. The city wasn't prepared or equipped to throw such a festival, and while major disasters were averted, Brazil all but voided any chance of a non-First World country hosting the Summer Games anytime soon.
L.A. as 11th Hour Option
Los Angeles being in the final two is a seemingly unlikely development. Boston was originally the United States Olympic Committee's (USOC) selected city, but Beantown backed out after its citizens were predominantly split on bringing the games to Massachusetts.
Led by entertainment and sports executive Casey Wasserman, Los Angeles stepped up to replace Boston for the USOC.
One of the IOC's critical selection criteria is that of safety and security. That might not bode well for Paris, as the city remains on high alert after numerous terrorist activities. It was just 15 months ago when a series of coordinated attacks left 130 victims dead, and it was just last July when a crazed truck driver in Nice brutally killed 84 citizens enjoying Bastille Day festivies by running them down.
Of course, no city is immune to the possibility of terror. But the European Union's open border laws and massive refugee population make the job of securing the games that much more difficult.