2020 Election Odds and Polls Forecasting Different Outcomes, Bettors Like Trump, Pollsters Biden
Posted on: May 22, 2020, 09:36h.
Last updated on: May 22, 2020, 11:20h.
The 2020 election odds and polls are forecasting different outcomes for November's election, as bettors like President Donald Trump's chances, while pollsters say former VP Joe Biden will become the next commander-in-chief.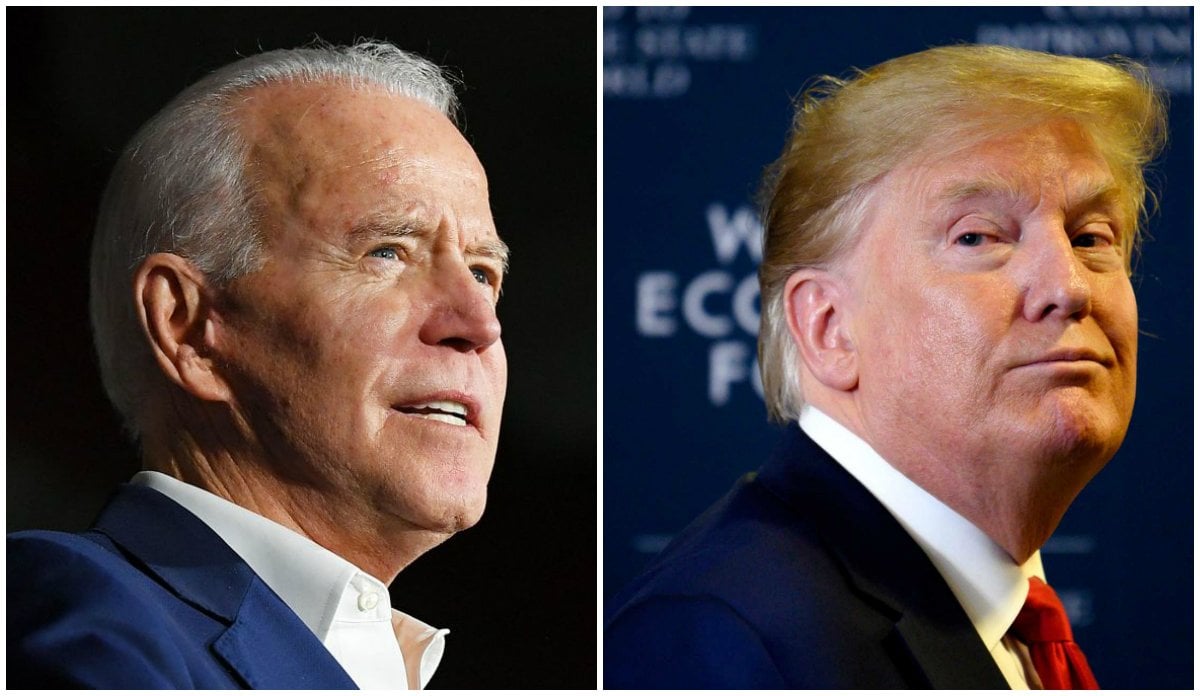 The market at online political betting exchange PredictIt asking, "Who will win the 2020 US presidential election?" has Trump remaining in the lead. His shares of victory in November are trading at 49 cents. Biden is next at 47 cents, former First Lady Hillary Clinton third at three cents, and ex-2020 candidate Vermont Sen. Bernie Sanders (D) fourth at two cents.
The polls, however, suggest otherwise. The Real Clear Politics polling average of a Trump vs. Biden showdown has the Democratic candidate with a 5.5-point lead.
"We find ourselves doing very well in the polls relative to the President. As a matter of fact, to be blunt about it, the more the President's out, the more it seems to help," Biden told ABC News Tuesday.
We're on the campaign trail, and everybody says, 'You know, Biden's hiding.' Well, let me tell you something – we're doing very well," Biden added.
Trump isn't leading in any national poll conducted since February – prior to the COVID-19 outbreak infiltrating the US and leading to every state closing certain businesses.
Bettors All Over Map
Are polls or betting markets more accurate? It's once again a leading question in the 2020 election, as it was in 2016.
Overseas oddsmakers in the UK are permitted to offer odds on political outcomes – something not yet the case in the US. William Hill has Trump at 5/6 (implied odds 54.55 percent, a $100 bet nets $83.33). Biden is at 13/10 (43.48 percent chance, $100 nets $130).
The sportsbooks still believe Trump is the slight favorite. And in the aforementioned PredictIt presidential market, bettors agree. But it's not across the board on the political exchange.
PredictIt has another market asking, "Which party will win the 2020 US presidential election?" Democratic shares are favored at 52 cents. GOP shares are trading at 49 cents. PredictIt bettors are also forecasting that the Democratic candidate will claim the majority of the Electoral College votes (274-428) to win the presidency.
Polls Questioned
The Missouri Law Review released a study this week titled, "Fake Polls, Real Consequences: The Rise of Fake Polls and the Cases for Criminal Liability."
In the paper, researcher Tyler Yeargain, who is now a judicial law clerk for the US Court of Appeals for the Eleventh Circuit, argues, "For better or for worse, election polls drive the vast majority of political journalism and analysis. Polls are frequently taken at face value and reported breathlessly, especially when they show surprising or unexpected results."
"Though most pollsters adhere to sound methodological practices, the dependence of political journalism – and campaigns, independent political organizations, and so on – on polls opens a door for the unsavory. Fake polls have started to proliferate online. Their goal is to influence online political betting markets, so that their purveyors can make a quick buck at the expense of those they've tricked," Yeargain declares.
Trump has repeatedly questioned the accuracy and legitimacy of numerous polls that show him trailing Biden. Just yesterday, the President tweeted, "@FoxNews should fire their Fake Pollster. Never had a good Fox Poll!"