$188 Million Powerball Jackpot Winner Sued by Heroin Trafficker Ex-Fiancé
Posted on: February 18, 2021, 02:05h.
Last updated on: February 23, 2021, 10:16h.
When North Carolina woman Marie Holmes won a $188 million Powerball jackpot in 2015, the 26-year-old single mother working three jobs thought all her troubles were over. Fast forward six years, and she is being sued for millions by her ex-fiancé, a currently incarcerated heroin trafficker.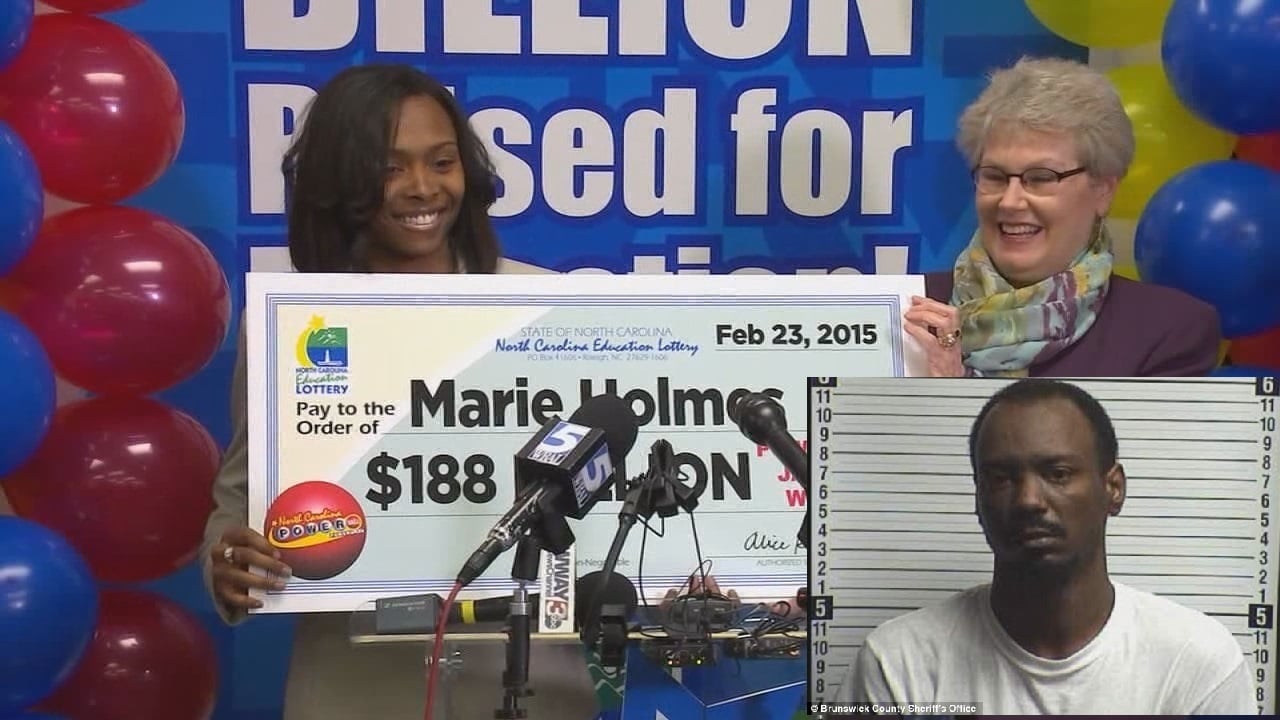 At the time of her win, Holmes was dating Lamar McDow, a man with a long criminal history that included assault and drug possession convictions.
In April 2016, McDow was sentenced to ten years in prison following a year-long investigation by authorities into heroin trafficking rings. He is scheduled for release in June 2023, according to Department of Public Safety records.
$1.4 Million in Gifts 
Now, McDow claims in a federal lawsuit that, during his confinement, Holmes has given away over $1 million worth of cars, clothes, and property, which he says were gifts she gave to him that was rightfully his. McDow is seeking $1.4 million in compensation, which is the value of assets that Holmes disposed of, plus punitive damages.
McDow was awaiting trial when Holmes hit the jackpot. Nevertheless, she showered him with gifts. According to the lawsuit, these included a $250,000 modified Chevrolet Stingray, $100,000 worth of clothes and jewelry, and a $600,000 auto restoration business.
She also bailed her fiancé out of jail three times. It was a cost that shot up dramatically after her lottery win – a total of $19 million.
"What y'all need to be worried about is y'all money, and not how I spend mine," Holmes scolded the judgmental local press at the time. "This is benefiting y'all how? And no, he's no drug dealer or user. But who are y'all to judge anybody? I will definitely pray for y'all because it's much need."
Tracked Down by Private Eye
But the two split up in August 2017 while McDow was in prison. According to the lawsuit, McDow heard through a friend that Holmes was dating someone else and had given away his stuff. McDow and Holmes had two children together. The second was born after McDow began his sentence.
"Each unauthorized gift, conveyance, or transfer of Mr. McDow's personal property was without his knowledge or consent and without consideration ceding to Mr. McDow… Ms. Holmes failed to act openly, fairly, and honestly by secretly giving away the items identified as Mr. McDow's personal property," the complaint reads.
Holmes has since relocated to Washington state and had to be tracked down by a private investigator to be served with the lawsuit.
In a motion to dismiss filed this week, Holmes' lawyers called the complaint "meritless."
"This case is the embodiment of the phrase '[w]hat's yours is mine and what's mine is my own.' The problem here, however, is that McDow has nothing of his own," the lawyers wrote. "Instead, McDow is Holmes' disgruntled, currently imprisoned former fiance, with multiple criminal convictions and an unfortunate desire to pursue meritless litigation."