$100K Bet on Tiger Woods Winning Next Three Majors Would Return $10M, Masters Winner Behind Wager
Posted on: May 9, 2019, 10:39h.
Last updated on: May 9, 2019, 10:39h.
If Tiger Woods is able to win golf's next three majors – the PGA Championship, US Open, and Open Championship – one bettor who has risked $100,000 on the unlikeliest of outcomes will net $10 million.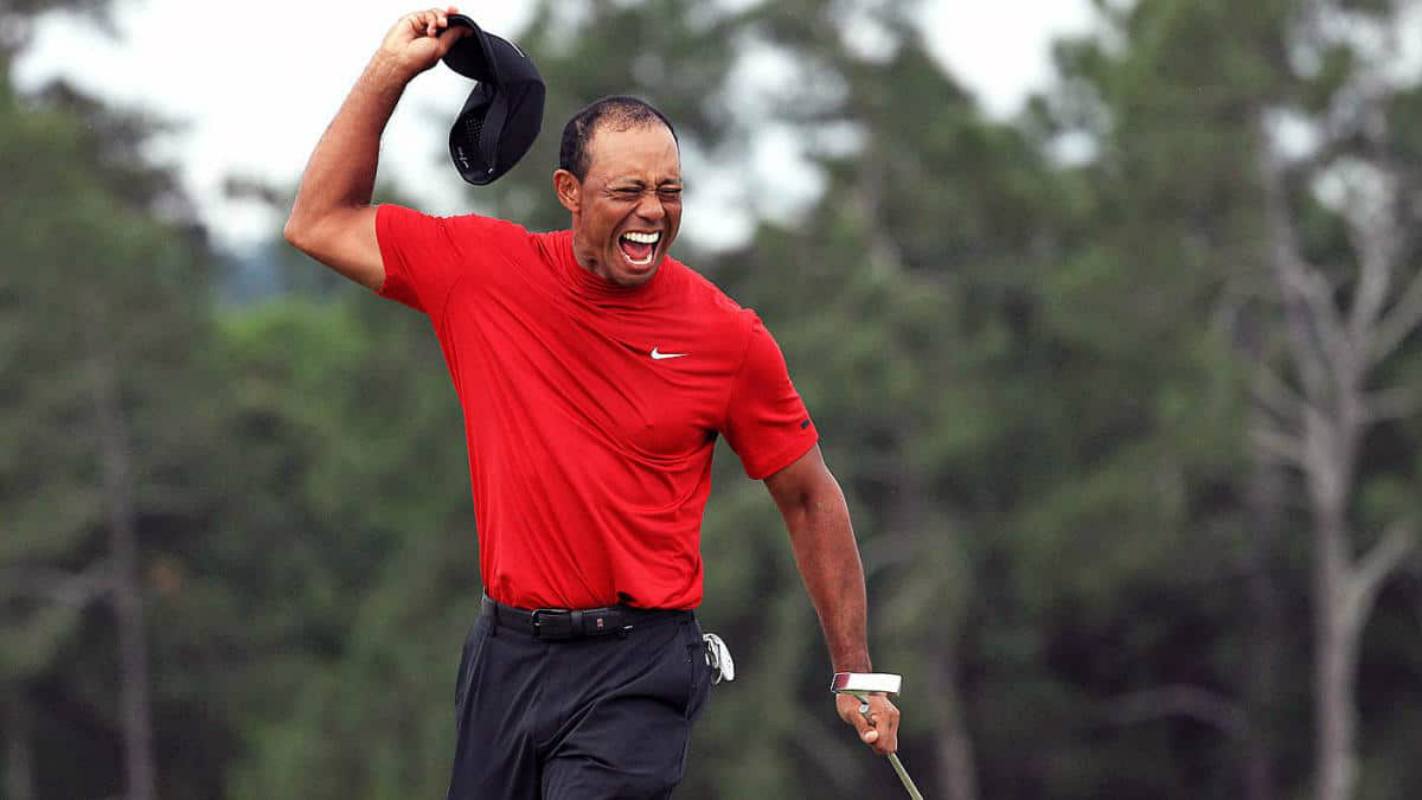 Wisconsin native James Adducci was the man who wagered $85,000 on Woods winning the Masters on odds of 14/1. The bet paid off to the tune of $1,190,000. Now, the 39-year-old is swinging for the fences with a $100,000 gamble on the 15-time major winner.
Adducci walked into SLS Las Vegas on the Strip yesterday afternoon and plopped down $100K on Tiger winning the season Grand Slam. The odds at the William Hill sportsbook: 100/1.
Tiger has history winning at Bethpage, and he won at Pebble, by the biggest margin in history," Adducci told Golf Digest. "This is a very unique situation."
"We know that with every win, the energy level will get amped up. His game gets elevated. The expectation, does he play well under pressure? He's the definition of excelling under pressure. That's how my brain works," Adducci reasoned.
Adducci claims the $85,000 Masters bet was the first wager he ever made on a sporting event.
Grand Slam History
Even for Tiger Woods, winning all four of golf's majors in a single year is nearly unthinkable. Only amateur Bobby Jones has achieved the feat, and he did so prior to the modern Grand Slam.
Woods has been the concurrent title holder of the Masters, US Open, Open, and PGA, but he did so over two calendar years. Only five players have achieved the career Grand Slam – winning all four majors during their lifetimes – Jack Nicklaus, who has done it three times, Woods, also three times, Ben Hogan, Gary Player, and Gene Sarazen.
Thirteen others are one major short of the career Grand Slam. They include current players Rory McIlroy, who needs the Masters, Phil Mickelson, who needs the US Open, and Jordan Spieth, who could complete the career Grand Slam next week with a victory at the PGA Championship.
Played at Bethpage State Park's Black Course on Long Island, New York, Woods is the favorite to win at 8/1. The odds imply a chance of 11.11 percent. Tiger won the 2002 US Open on the course.
PGA Odds
After Woods, world No.1 Dustin Johnson and Brooks Koepka, the defending PGA champ and winner of two of the last three majors, are both at 10/1.
McIlroy is at 12/1, then it's Justin Thomas (2017 PGA champion) and Rickie Fowler rounding out the top five at 16/1.
As for Spieth's chances of capping off the career Grand Slam, Las Vegas has him at a distant 40/1. The former world No. 1 has struggled of late, and is now ranked No. 39 on the planet.
Spieth's last top 10 finish came at last year's Open Championship where he finished T9 at Carnoustie.